News & Events
Latest from us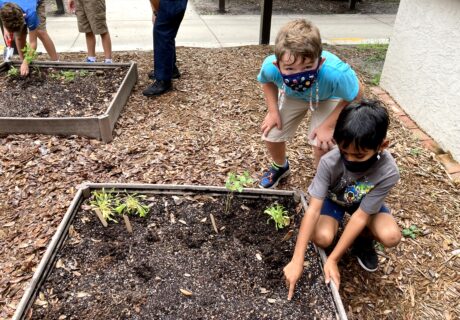 June 24, 2022
2022 Seedlings for Schools grant winners announced
Thirty schools throughout Florida have been awarded 2022 Seedlings for Schools grants from the Florida Wildflower Foundation. The grants give pre-K to high school teachers wildflower plants, personal gardening guidance and online teaching resources. Schools will receive the seedlings in September.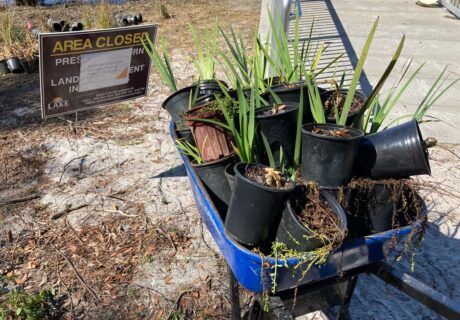 May 4, 2022
Lake County, FWF partner on shoreline pollinator habitat
A stretch of shoreline along Lake May will soon be aflutter with butterflies, bees, hummingbirds and other native pollinators thanks to Lake County Parks and Trails and the Florida Wildflower Foundation (FWF), who partnered to restore a littoral habitat in Lake May Reserve in Eustis.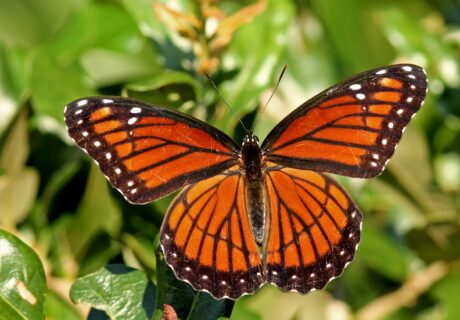 Viceroy
Viceroy and Monarch butterflies are distantly related through the family Nymphalidae. They have evolved to mimic each other through Mullerian mimicry, which is when two species that are both unpalatable to predators evolve to resemble each other for their mutual benefit. Although they are similar, you can spot the differences in a few ways.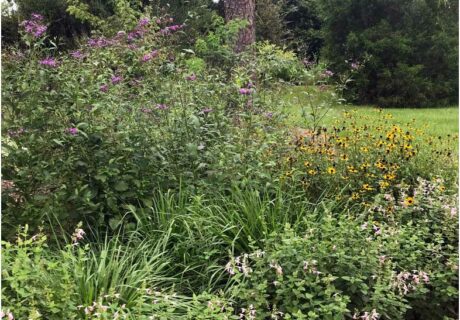 Webinar: Underutilized Native Wildflowers with Ornamental Potential
Join the Florida Wildflower Foundation on Wednesday, April 20 at 2 pm for our next webinar. University of Florida professor and author Sandra B. Wilson will introduce some native wildflowers with ornamental potential and discuss the challenges and successes of propagation.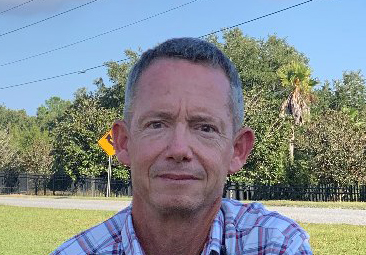 Meet board member Mark Russell
As a Florida Wildflower Foundation board member, Mark Russell brings his experience in horticulture installation and landscape design to his leadership role of the Foundation.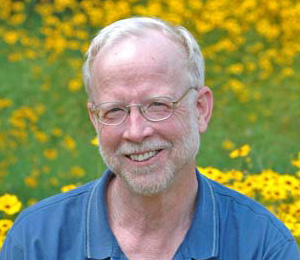 December 6, 2021
Terry Zinn honored with 2021 Coreopsis Award
Terry Zinn received the 2021 T. Elizabeth Pate Coreopsis Award in recognition of his advocacy for Florida's wildflowers. An environmental lawyer, biologist, wildlife ecologist and wildflower farmer, he has helped steer and build the Foundation's programs and is a guiding force behind its success.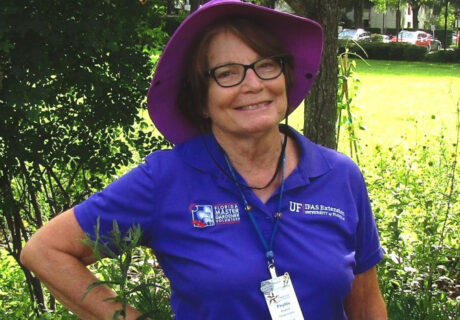 Member profile: Phyllis Stopford
A Florida Wildflower Foundation member for more than a decade, Phyllis Stopford is devoted to learning about native plants. The more she learns about the beneficial quality of native plants, the more her perspective grows. "I now see landscapes through a different lens and have redefined my idea of beauty. "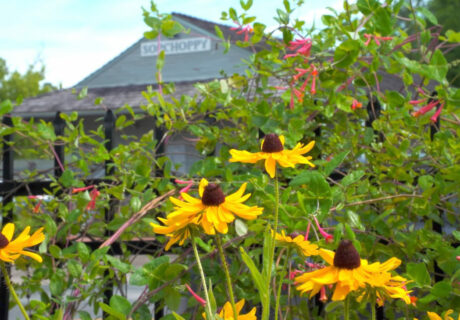 August 13, 2021
Summer news from PWA counties
It is a busy summer and good news abounds for wildflower conservation in Florida's Panhandle area. The Florida Department of Transportation (FDOT) has successfully planted a large wildflower meadow along Interstate 10 near the Sneads exit, the City of Sopchoppy was awarded a Florida Wildflower Foundation (FWF) Viva Florida landscape grant for the Depot Park…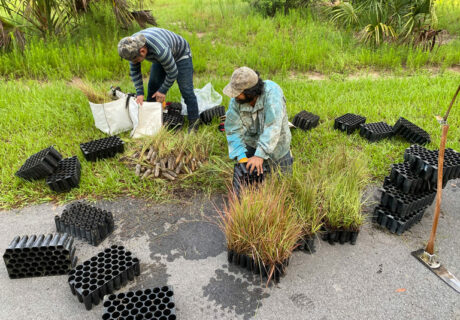 August 5, 2021
Lake County, FWF partner to create pollinator habitat
Bees and butterflies, including Monarchs, have 3 acres of new native habitat, thanks to Lake County Parks and Trails and the Florida Wildflower Foundation, which have partnered to develop pollinator habitat along the multiuse Neighborhood Lakes Scenic Trail north of Orlando.
Member profile: Steven Miller
Get to know new Florida Wildflower Foundation member Steven Miller. Steven, founder of a wedding photography company based in Central Florida, incorporates native plants into his business! When he is not taking pictures of people professionally, he is usually snapping pictures of the natural world or filling up his yard with wildflowers.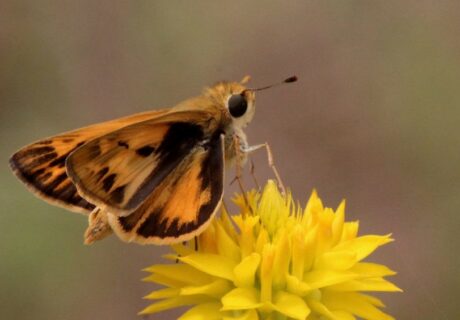 June 20, 2021
Happy National Pollinator Week!
This week, we salute the little things — the pollinators that do our major lifting. Why care about pollinators? Because 80 percent of our food crops depend on them, as does the health of our natural areas, which we depend on for things such as oxygen (sort of vital, right?).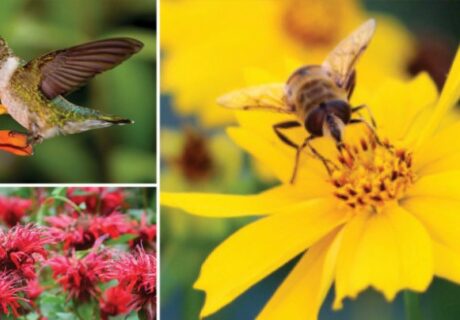 June 18, 2021
Native Plant Gardening for Birds, Bees & Butterflies
Native Plant Gardening for Birds, Bees & Butterflies draws from author Jaret Daniels' experience as an entomologist and native plant gardener. Read our review of the new book.
June 2, 2021
Atala
Florida once teemed with Atala butterflies, but overharvesting of the Atala's host plant, Coontie, caused a drastic decline in butterfly populations. During the mid-20th century, Atalas were thought to be extinct. Now populations are rebounding thanks to the high demand for Coontie in native landscaping.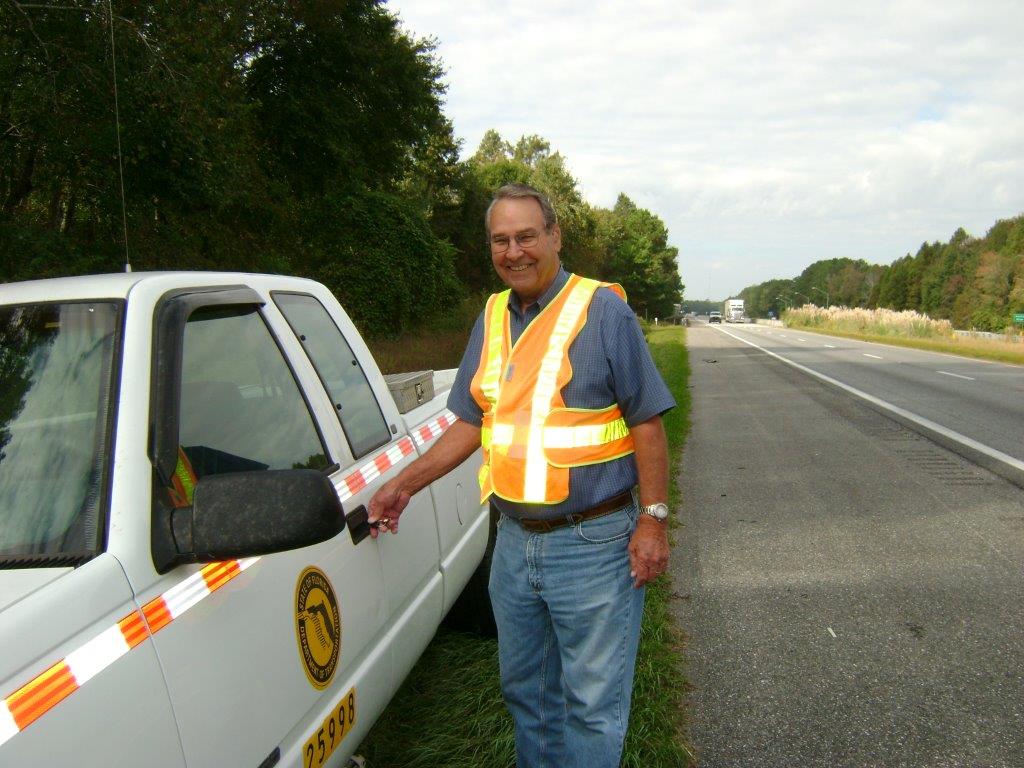 March 1, 2021
In memory: Dick Bush
Our wildflower family has lost a dear friend. Dick Bush, the Florida Department of Transportation (FDOT) District 2 wildflower coordinator until his retirement in 2015, passed away on Feb. 24. He gave his all to the job he loved, and roadsides from Nassau to Levy counties showed it. In 2015, the Foundation gave Dick its Coreopsis Award – its highest honor – in recognition of his lifetime of service of Florida, its environment and its wildflowers.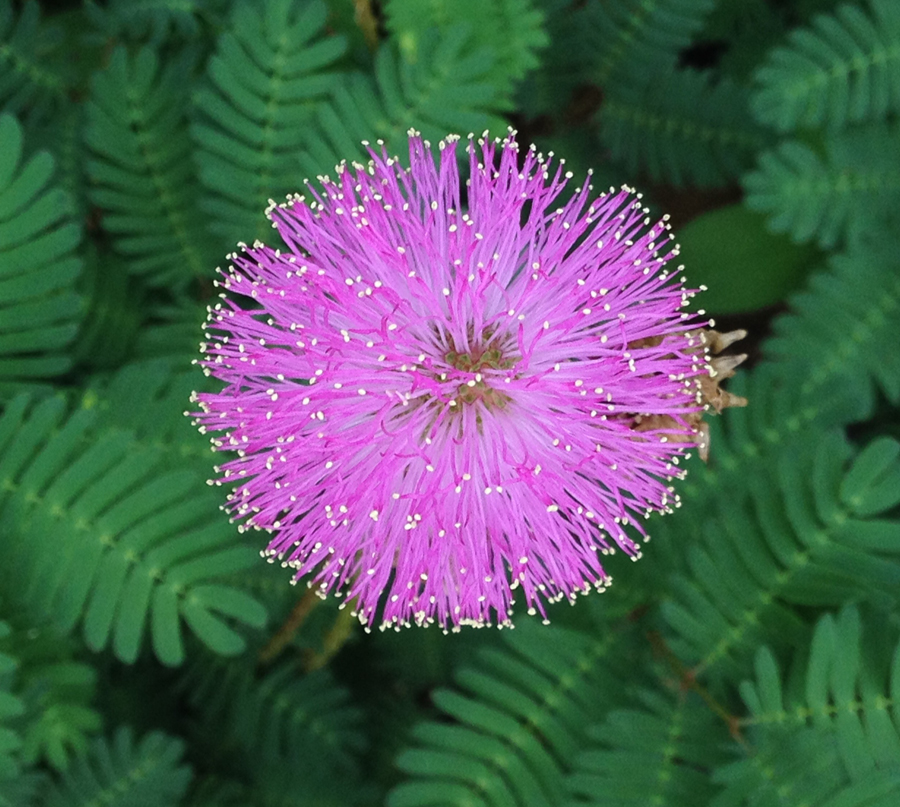 February 22, 2021
Try these alternatives to common invasive species
Some of the plants that are common to our home landscapes are actually invasive species, many of which are now widespread in Florida's natural areas. Removing these species from your landscape and replacing them with native alternatives can help prevent the spread of invasive species and will provide suitable food and cover for native wildlife. We suggest some "alter-natives" for your landscape.