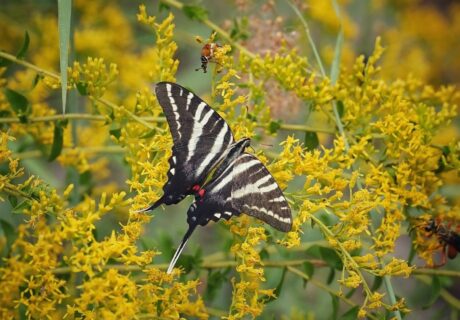 September 6, 2023
Fall is golden in Florida
Goldenrods (Solidago spp.) are a traditional harbinger of fall, lighting up the landscape with their bright yellow inflorescences. You'll find them blooming in showy masses in a variety of habitats including coastal dunes, brackish marshes, wet flatwoods, scrub and sandhills.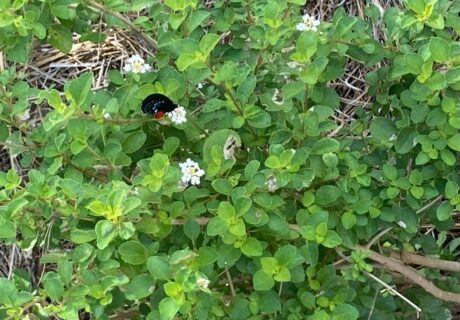 July 5, 2023
Atalas thrive in Viva Florida garden
Atala butterflies were recently spotted in a Melbourne Beach garden funded by a Viva Florida grant. Once believed to be extinct, the presence of the Atala here is a prime example of the impact of grassroots conservation efforts.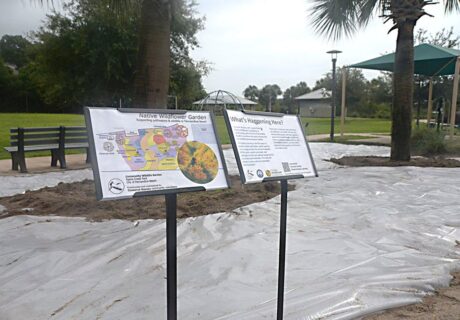 July 5, 2023
Foundation awards 9 Viva Florida grants
The Florida Wildflower Foundation is pleased to announce the recipients of this year's Viva Florida Landscape Demonstration Garden grants. Nine grants were awarded for projects from Palm Beach County in South Florida to Santa Rosa County in the Panhandle.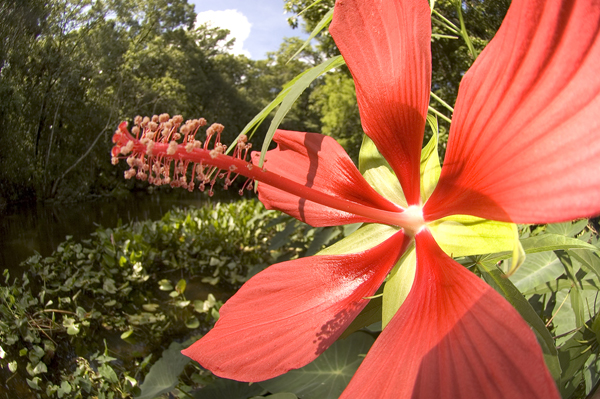 June 22, 2023
Meet the Mallows
Members of the mallow family shine throughout Florida during the summer months. Meet a few of our favorite stars in the summer bloom report.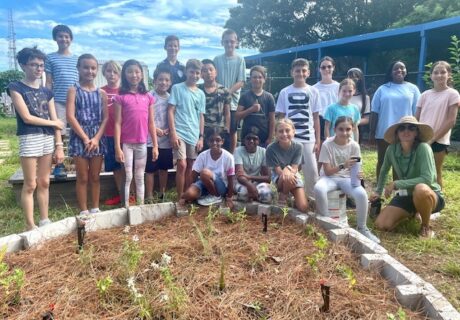 May 31, 2023
2023 Seedlings for Schools Grant Winners
The Florida Wildflower Foundation is excited to announce that 43 Florida schools will receive native wildflowers this fall through our Seedlings for Schools grant program. The plants will be used to establish campus wildflower gardens that will be incorporated into Pre-K through 12th grade curriculum. Schools will receive the seedlings in September.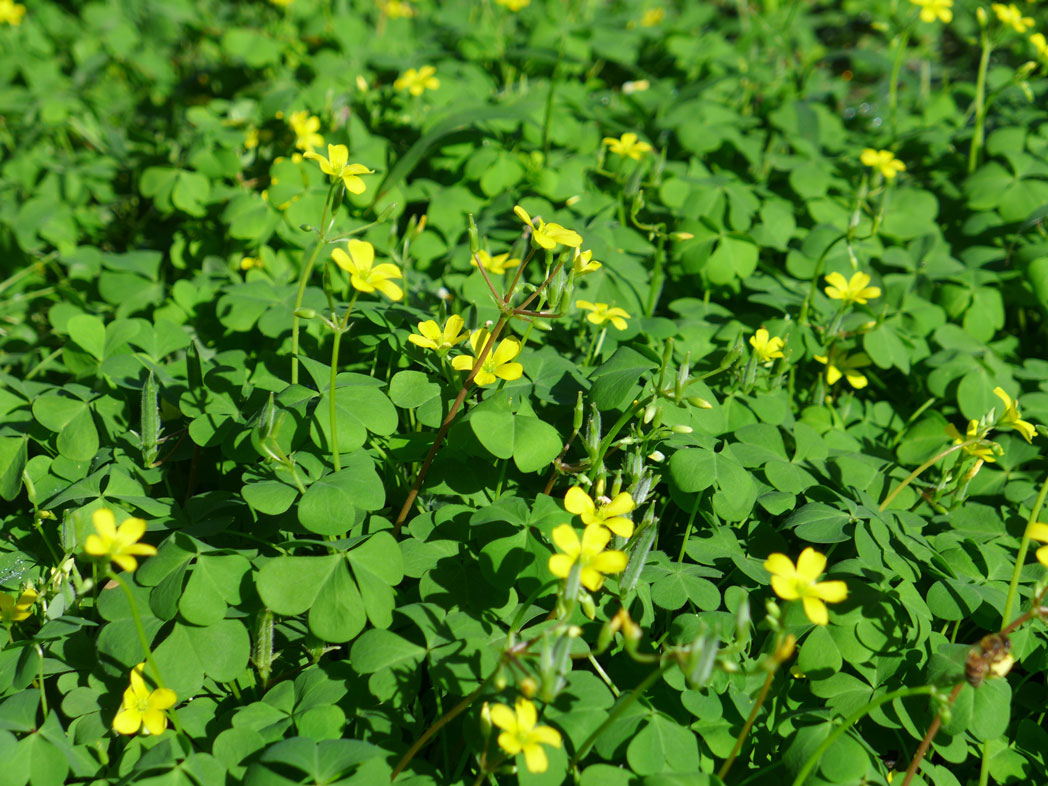 March 27, 2023
Spring "weeds" benefit pollinators
Many of our spring blooming wildflowers put on a showy display. Others, not so much. However, all of them benefit pollinators, either as larval host plants or by supplying nectar.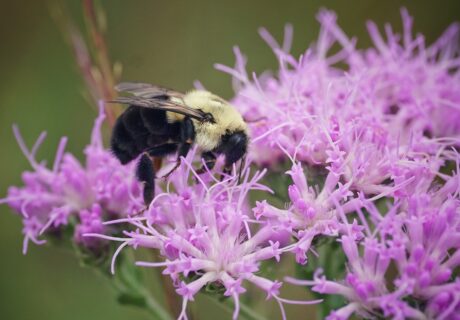 January 25, 2023
Gainesville receives Bee City USA designation
With assistance from the Florida Wildflower Foundation, the City of Gainesville has achieved an official Bee City USA® designation. Gainesville joins cities and campuses across the country united to improve landscapes for pollinators.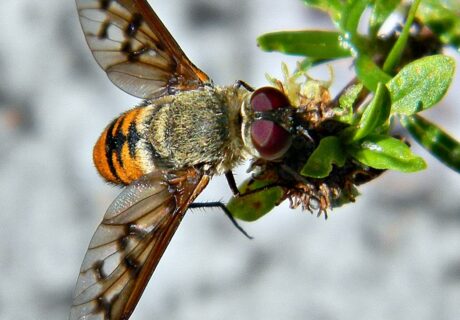 Bee fly
The Bombyliidae family is large and diverse. Members nectar at flowers in the composite family. Bee flies are true flies that imitate bees to scare predators away.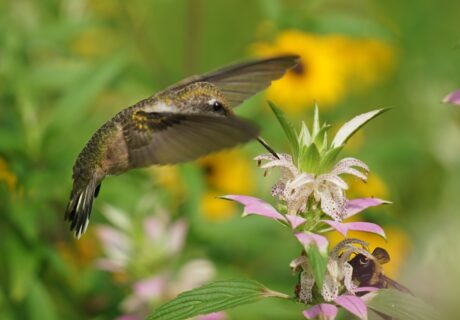 December 20, 2022
New Year, New Native Plant Gardening Adventures!
As we consider our resolutions for the new year, there are so many ways we can protect and preserve natural Florida through our own landscape and gardening practices. Here we provide just a handful of possibilities and resources as well as some inspiration from a Florida native plant gardening community who shared their 2023 resolutions with us!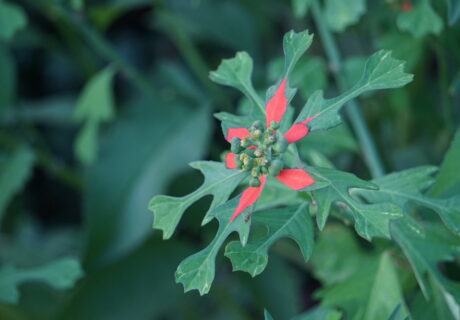 December 6, 2022
Holiday Gift Guide
Looking for the perfect present for the Florida wildflower and wildlife lovers in your life? We've got you covered. From ways to support the foundation to gifts for the home and garden from locally based organizations and artists you're sure to find something for everyone on your list!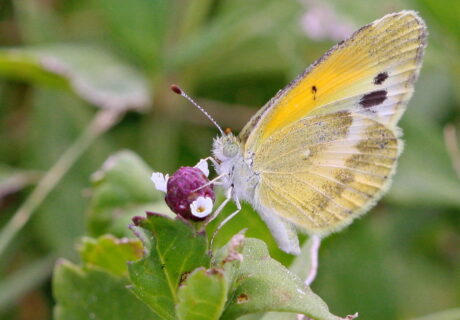 Dainty sulphur
Also known by the common name Dwarf yellow, the Dainty sulphur butterfly is the smallest sulphur in North America. It nectars at asters, especially those low to the ground.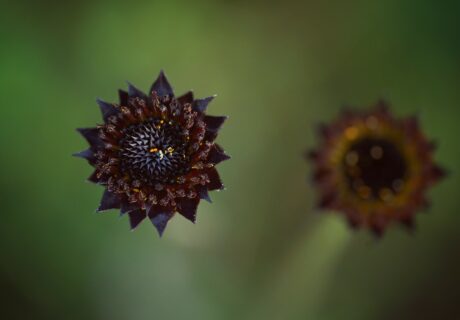 5 Spooky Florida Wildflowers
From the sunflower that rejects the bright and shiny disposition to a ghostly wildflower that haunts the leaf litter on the forest floor, here's 5 spooky Florida wildflowers that are sure to get you in the Halloween spirit.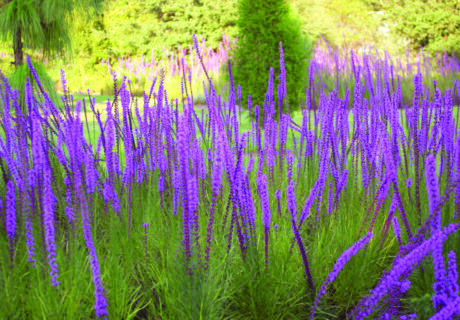 October 5, 2022
Fall in the Florida Native Plant Garden
As cooler temperatures begin to sneak in and provide a much-needed break from summer's heat and humidity, fall is the perfect time to get back out in the garden to enjoy wildflowers and wildlife, do some maintenance and get planting!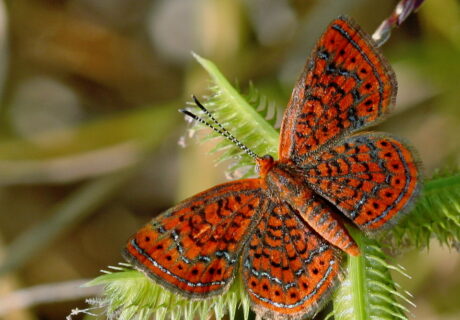 Little metalmark
The Little metalmark is one of the tiniest butterflies, having a wingspan of only 1.2 – 2.5 cm. The silver markings on its wings give members of the Riodinidae family the common name "metalmark."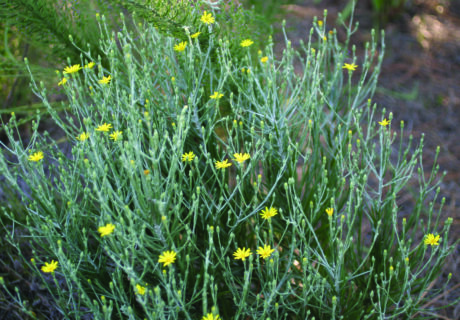 August 9, 2022
Research seeks to identify groundcovers with greater ecological value for roadsides and utilities
FWF is conducting a study at PEAR Park (Lake County) to gain insight into the establishment, sustainability and performance of Narrowleaf silkgrass (Pityopsis tracyii) and Lyreleaf sage (Salvia lyrata) as groundcover alternatives to Bahiagrass.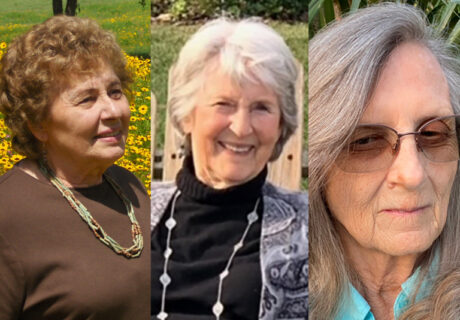 August 3, 2022
Internship to honor wildflower champions
Florida Wildflower Foundation and Florida Native Plant Society honor Anne MacKay, Carolyn Schaag and Nancy Bissett for their lifetime dedication to our native flowers. To celebrate their legacy, a conservation internship is being established for young professionals and college students to continue to learn about and advocate for Florida's natural future.
Pandorus sphinx
Pandorus sphinx moths display a camouflaged pattern of green and brown blocks to blend in with the world around them. They are part of the sphinx family (Sphingidae), a group known for large moth species.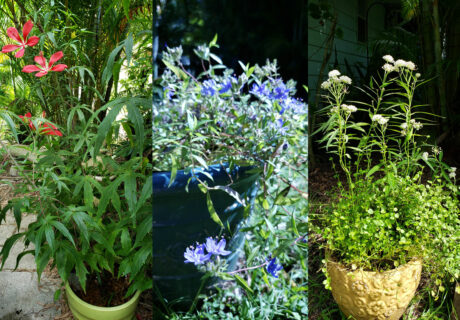 June 22, 2022 2:00 pm
Webinar: Create a Pollinator Pot
Kirsten Sharp, co-owner of My Dragonfly Garden, shows you how to create an oasis for pollinators by planting pots with Florida's native wildflowers.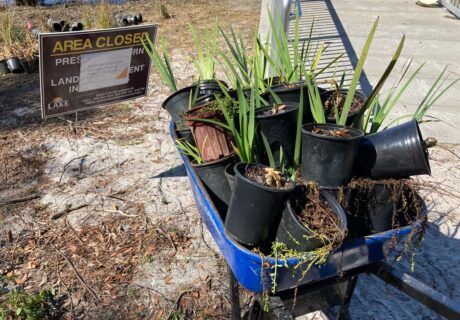 May 4, 2022
Lake County, FWF partner on shoreline pollinator habitat
A stretch of shoreline along Lake May will soon be aflutter with butterflies, bees, hummingbirds and other native pollinators thanks to Lake County Parks and Trails and the Florida Wildflower Foundation (FWF), who partnered to restore a littoral habitat in Lake May Reserve in Eustis.