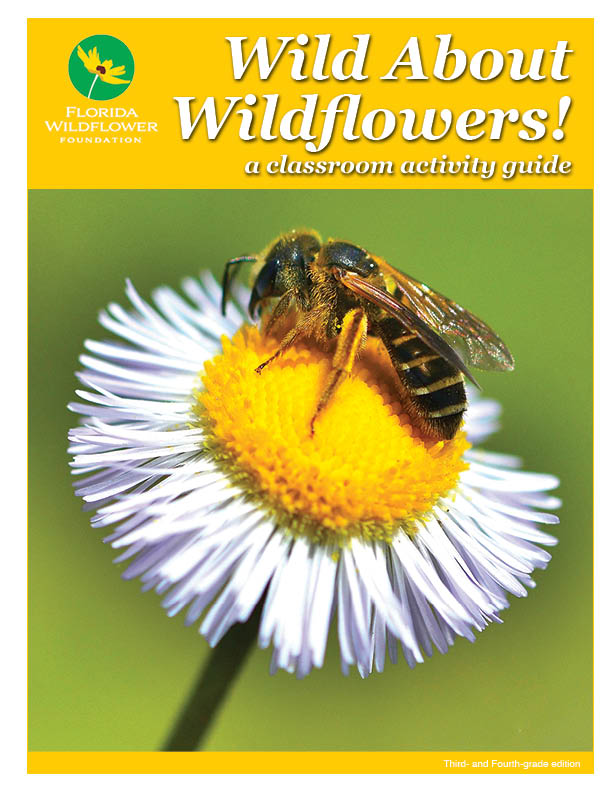 A garden of activities
The Florida Wildflower Foundations' Wild About Wildflowers! activity guide encourages Florida's third- and fourth-grade students* to learn about native wildflowers and their place in the environment through fun, engaging activities.
This rich, versatile resource will help students achieve a variety of Florida educational standards in math, science and language. When presented from start to finish, the guide gives students a comprehensive introduction to wildflowers, as well as to flowers in general.
Through the lessons, students discover how plants reproduce, adapt to their environments, and interact with insects, animals and other plants. Activities include hands-on outdoor exploration, interactive modeling games, writing, arts and crafts, and research opportunities. Each section contains a glossary and vocabulary puzzle, as well as a resources page with books and websites that expand and enhance activities. Web quests are included to encourage students to use technology to expand their knowledge.
*While activities have been designed to meet specific third- and fourth-grade standards, many can be adapted to other grade levels. All activities are suitable for informal settings.
Download your FREE copy
To access a PDF of the full activity guide as well as ancillary PowerPoint files, please fill out this brief request form.
Teachers also may apply for wildflower garden grants that serve as outdoor classrooms when used with the activities. Click to learn more about our Seedlings for Schools grant program.
More resources
Florida Wildflower Foundation resources:
Order seeds for your garden:
Wildflower videos:
Choosing wildflower species for your garden:
UF/IFAS Extension offices:
In addition to offering many more gardening resources, UF/IFAS Extension offices can do a soil analysis for you if provided with a soil sample. To find your local extension agent or office, visit solutionsforyourlife.ifas.ufl.edu/map/.
Classroom and garden activities:
Classroom environmental education: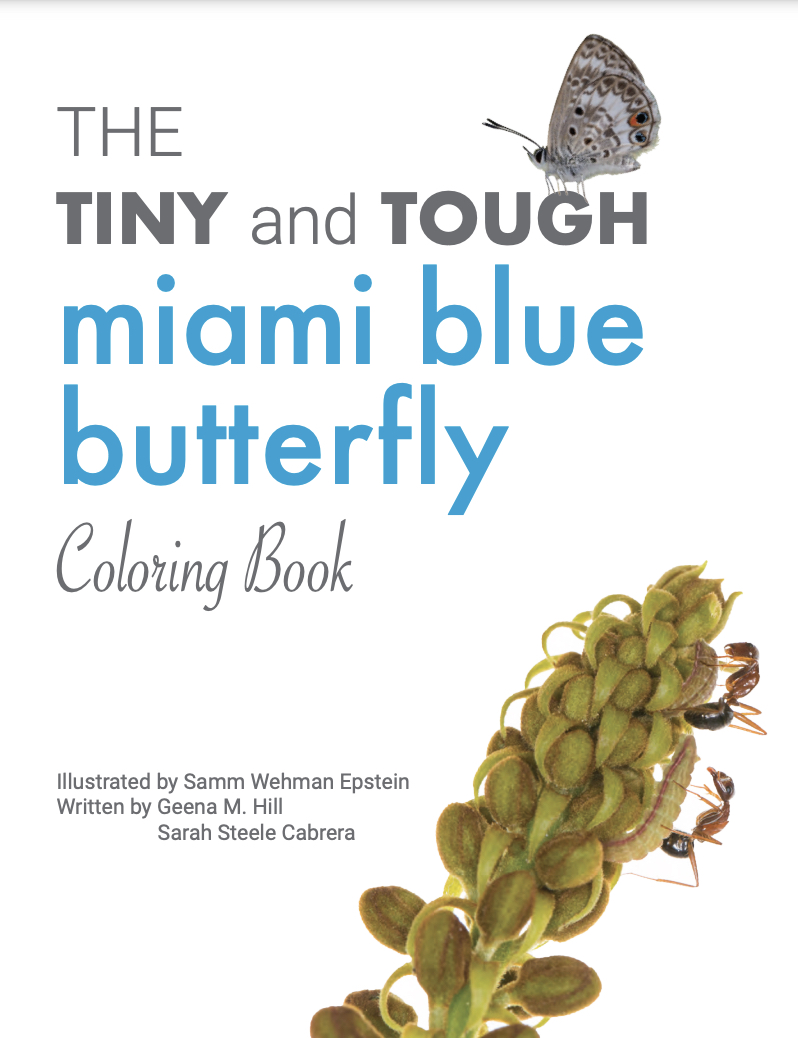 Butterflies and other insects:
Birds:
Amphibians and reptiles:
Kids' Corner University of Florida, Department of Wildlife Ecology & Conservation (Amphibian and reptile coloring and activity books)
How to Make a Treefrog House University of Florida, Department of Wildlife Ecology & Conservation
Gopher Tortoise Program Florida Fish and Wildlife Conservation Commission (Help document gopher tortoise sightings)
Links to school gardening sites:
Links to Florida wildflower and native plant information:
Grants and other resources:
Children's books on gardening and nature in Florida: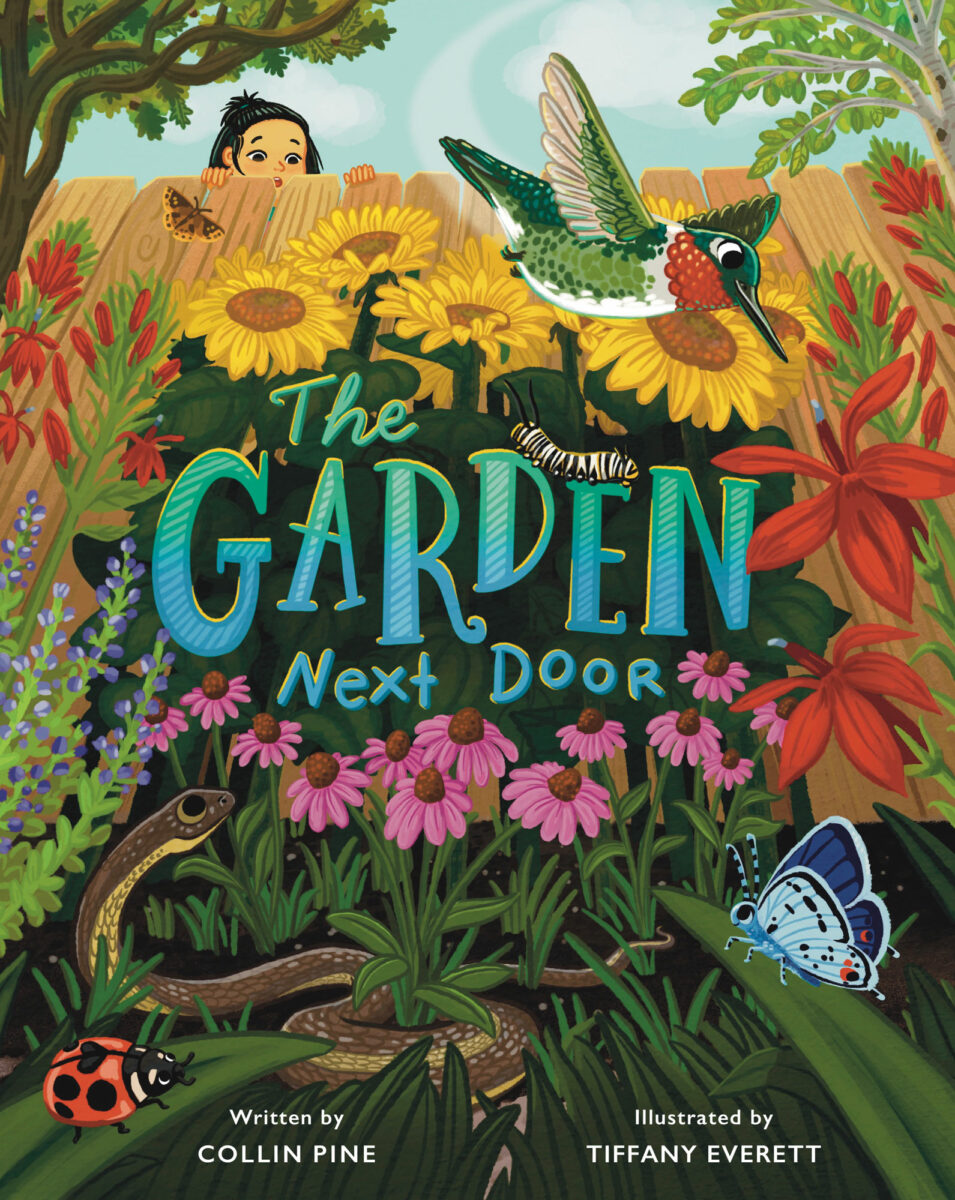 Children's books on nature education:
The Garden Next Door, Collin Pine
On One Flower: Butterflies, Ticks and a Few More, Anthony Fredericks (Grade K–4)
A Kid's Ecojournal Series, Toni Albert
Citizen Scientists: Be a Part of a Scientific Discovery from Your Own Backyard, Loree Griffin Burns and Ellen Harasimowicz
Homes for Wildlife: A Planning Guide for Habitat Enhancement on School Grounds, Marilyn C. Wyzga
Greening School Grounds — Creating Habitats for Learning, Tim Grant and Gail Littlejohn (Grades K–12)
Interpreting the Great Outdoors: Wildflower Series, Beverly Magley
The Nature Connection — An Outdoor Workbook for Kids, Families and Classrooms, Claire W. Leslie
Restoring Wetlands (Let's Explore Science), Jeanne Sturm
The Flower Hunter: William Bartram, America's First Naturalist, Deborah Kogan Ray
My Schoolyard Garden, Steve Rich (Grades K–3)
National Audubon Society First Field Guide Series, Chanticleer Press
Bugs in the Garden, Beatrice Alemagne
Carl Linnaeus: Father of Classification, Margaret Jean Anderson
On Meadowview Street, Henry Cole
Other children's books:
The Tiny Seed, Eric Carle
Hare and the Big Green Lawn. K.C. Robey & L MacDougall
Big Yellow Sunflower. Frances Barry (Ages 3–8)
Flip, Float, Fly: Seeds on the Move, JoAnn Early Macken
Mother Earth and her Children, Sybil Van Offers & S. Shoen-Smith (Ages 4–12)
A Seed is Sleepy, Dianna Hutts Aston (Ages 4–12)
Once Around the Sun, Bobbi Katz & LeUyen Pham (Ages 4–12)
From Seed to Plant, Gail Gibbons
Roots Shoots Buckets Boots: Gardening Together with Children, Sharon Lovejoy
Gardening with Children (Brooklyn Botanical Garden), Hanneman, Hulse, Johnson, Kurland, Patterson
The Curious Garden, Peter Brown
Echoes for the Eye: Poems to Celebrate Patterns in Nature, Barbara J. Esbensen
Saving the Seeds of Wonder, Marc Rogers
Garden Crafts for Kids: 50 Great Reasons to get your Hands Dirty, Diane Rhodes
Miss Rumphius, Barbara Cooney
(Resources updated 11/2023)