Know your native pollinators
"Know your native pollinators" is a series of articles that will help you identify and appreciate Florida's varied pollinators, including bees, wasps, butterflies, moths, beetles, flies, birds and bats.
Viceroy and Monarch butterflies are distantly related through the family Nymphalidae. They have evolved to mimic each other through Mullerian mimicry, which is when two species that are both unpalatable to predators evolve to resemble each other for their mutual benefit. Although they are similar, you can spot the differences in a few ways.
Create a pollinator pot
The insects that pollinate our food crops and natural areas are in steep decline. Our suburban landscapes are more important than ever in supporting them. Even small changes in your landscape and neighborhood can help build native, natural corridors that provide food, nesting and other resources for insect pollinators.
No place for a garden? No problem! You can create a small oasis for pollinator insects planting pots with Florida's native wildflowers.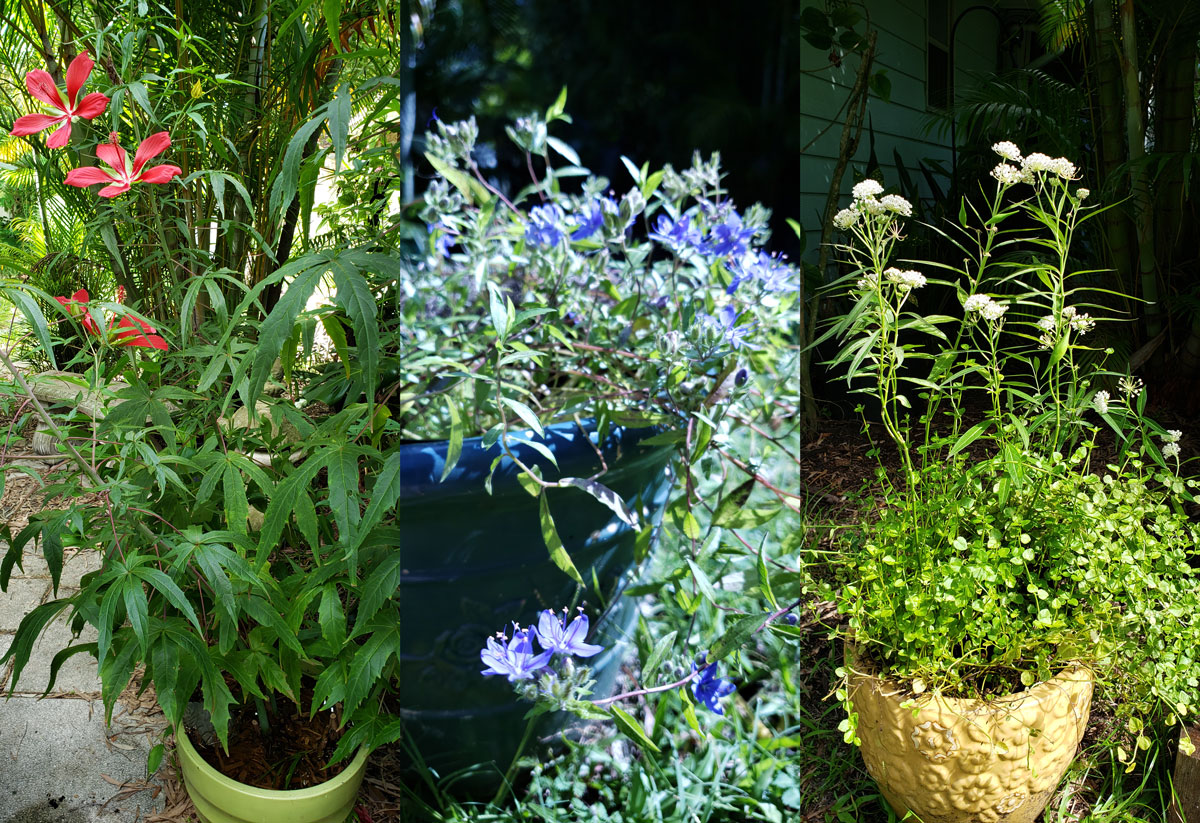 More buzz about pollinators
It is more important than ever to make a home for native bees in Florida's landscapes. Bee expert Dr. Rachel Mallinger of the University of Florida gives tips on the best ways to welcome them to urban landscapes.
Do you enjoy juicy watermelons, local blueberries and strawberries and fresh Florida orange juice? How about carrots, broccoli, almonds and apples? If you do, please thank an insect. Learn more about our pollinators — especially native bees — and why they are so important.
Insect populations are falling at alarming rates all around the world because of pesticide use, our climate crisis and habitat loss. It's time to ask yourself: What have I done for insects lately? If the answer is "nothing," you can take action now with this simple plan.
The Monarch butterfly's demise has captured America's attention. You can help by using native milkweed species in your landscape. Find out what you need to know to help save Monarchs.
The monarch's population decline has caused great concern in the last few years. The Xerces Society's insight into factors that influence monarch butterfly populations has pointed to many things we cannot control. However, the increased production and planting of the monarch food plants, milkweeds, is certainly an environmental movement that can be achieved on a large scale in the United States.
Learn about creating pollinator pathways in the built environment during a free webinar on July 7 featuring Dr. Jaret Daniels, who will explain how every landscape, large and small, is now critical to supporting the biodiversity that keeps our ecosystems functioning.
Resources for attracting pollinators
You can help provide food and habitat for Florida's native bees and other beneficial insects by landscaping with native wildflowers.