Native Wildflower Habitat
Protected through education, conservation, planting and research.
Brightman Logan received the 2022 T. Elizabeth Pate Coreopsis Award in September 2022 in recognition of his many years of work for Florida's Wildflowers.
Florida has many native grasses — and most of our showiest grasses bloom in the fall. The best places to see them are rural areas and roadsides, and in natural lan
The Florida Wildflower Foundation is conducting a 3-4 year study at PEAR Park in Lake County to gain insight into the establishment, sustainability and performance of Narrowleaf silkgrass (Pityopsis tracyii) and Lyreleaf sage (Salvia lyrata) as groundcover alternatives to Bahiagrass.
Our next webinar will be on Wednesday, October 12 at 2pm. Executive Director Stacey Matrazzo will share her journey of transforming her home landscape into a native garden and will highlight some of Florida's tried-and-true, easy-to-grow native plants. Learn how easy it is to beautify your landscape with natives and transform it into a living ecosystem with "real Florida" style.
Join us Saturday, Nov. 5 at 9:00 am for a tour of Lyonia Preserve led by resident expert Stephen Kintner. Named after the plant Rusty lyonia, the preserve consists of 360 acres of restored Florida scrub habitat. Come see the Garberia in full bloom!
Join us on Saturday, October 15 at 9am for a guided hike in Ralph E. Simmons State Forest. Foundation staff member Emily Bell will lead a four mile hike through sandhill and wetland habitat. We expect to see blooming Vanillaleaf (Carphephorus odoratissimus), Florida paintbrush (Carphephorus corymbosus), Hooded and Parrot pitcherplants (Sarracenia minor, S. psittacina), Pine lilies (Lilium catesbaei) and beautiful waves of Lopsided Indiangrass (Sorghastrum secundum).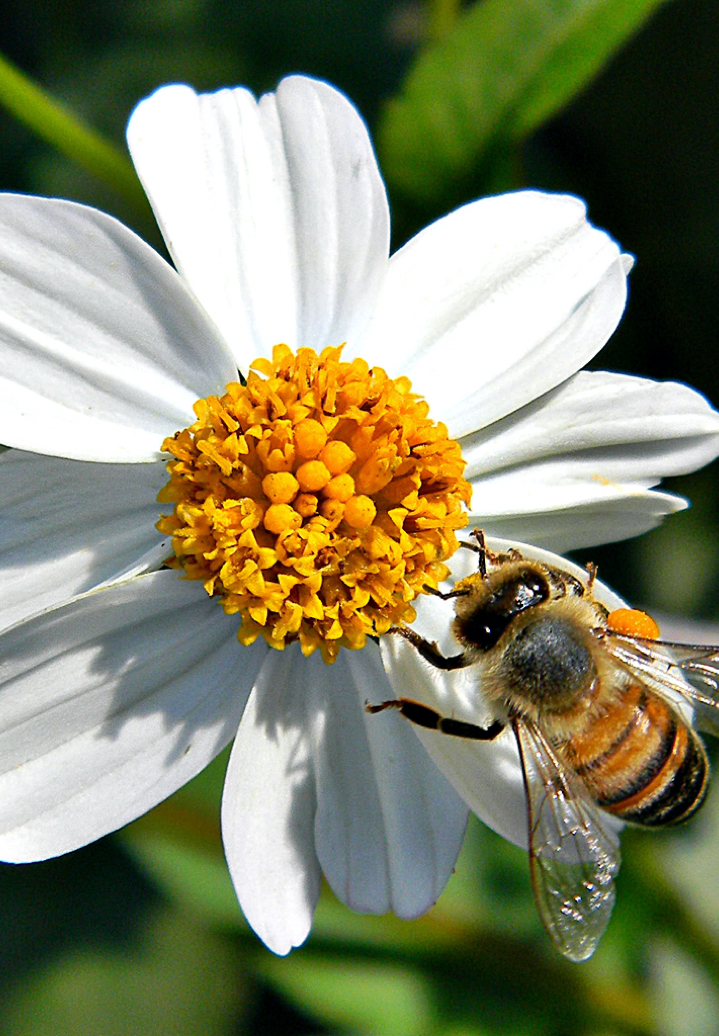 What We Do
Fueling flower power and feeding bees
Our work for native, natural Florida and its creatures, including the bees that feed us, depends on the generosity of our members, donors, volunteers and sponsors, and those who purchase the State Wildflower license plate.
Each time a plate is sold or renewed, $15 is donated to the Foundation. Since 2000, more than $4 million has been raised for wildflower education, planting and research across Florida.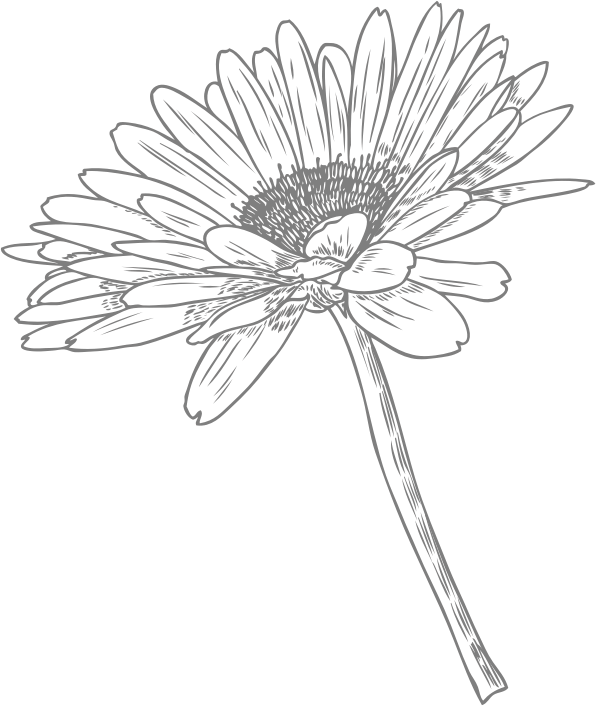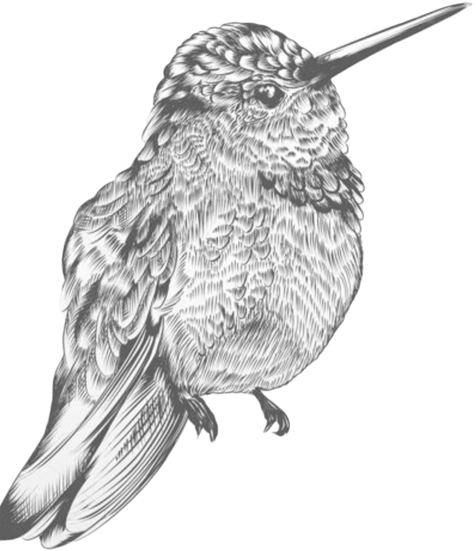 See what's in bloom
Explore
See how Florida's fabulous wildflowers change seasonably across the state. You'll find just what you need to be a wildflower tourist, whether you're on the road or a virtual explorer.
Featured Flower Profile
Holywood lignumvitae is a beautiful and fascinating tropical plant whose range is limited in the U.S. to the southern tip of Florida. It is a larval host for the Lyside sulphur butterfly and provides a nectar source for bees and other butterfly species. The seeds also attract and provide food for birds.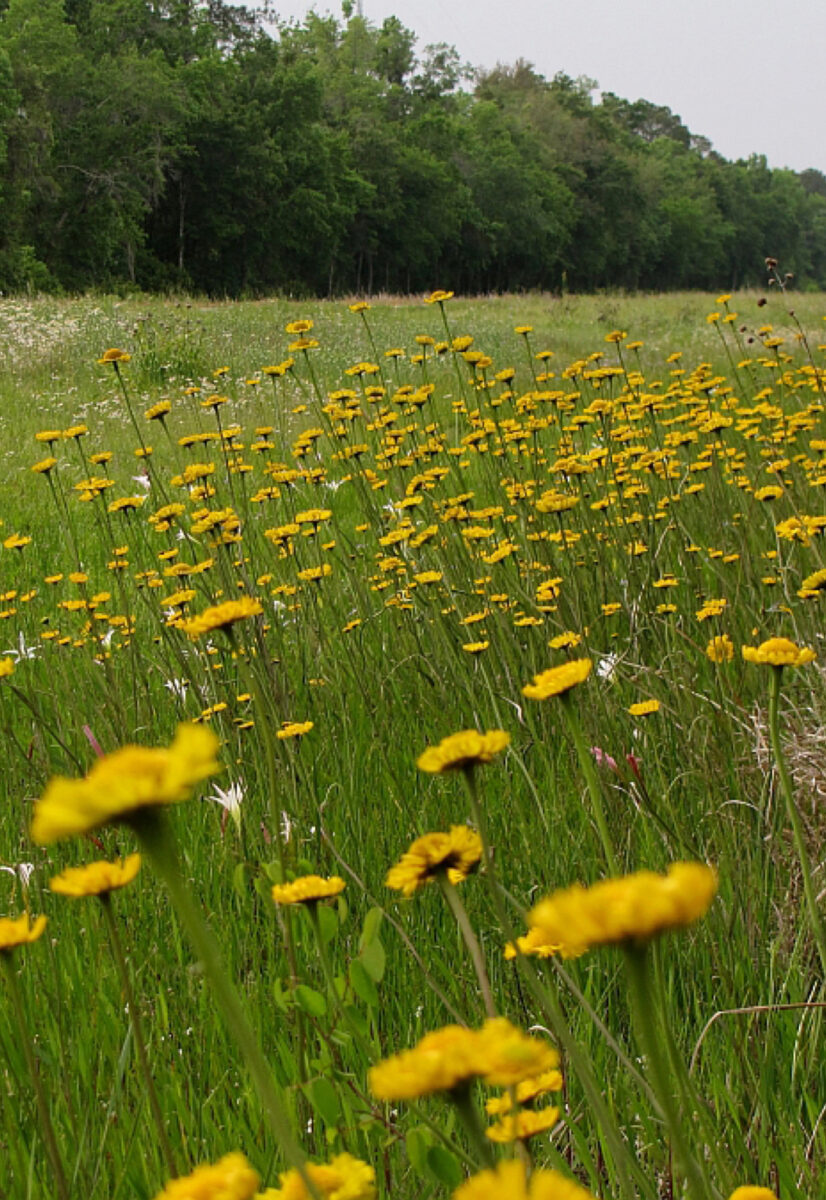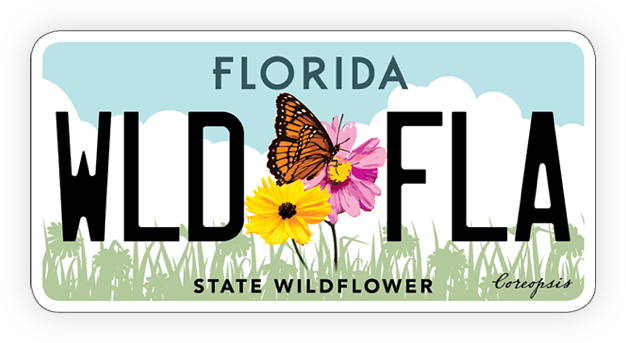 Drive change by purchasing the State Wildflower license plate
Play the video, then
do your part to support natural Florida's future!
Get Involved
Support Wildflowers
Our members have raised more than $4 million to spread flowers along roadsides, research their mysteries, and teach people how Florida's first flowers sustain bees and butterflies.
Join them today in supporting native wildflowers and the wildlife depending on them.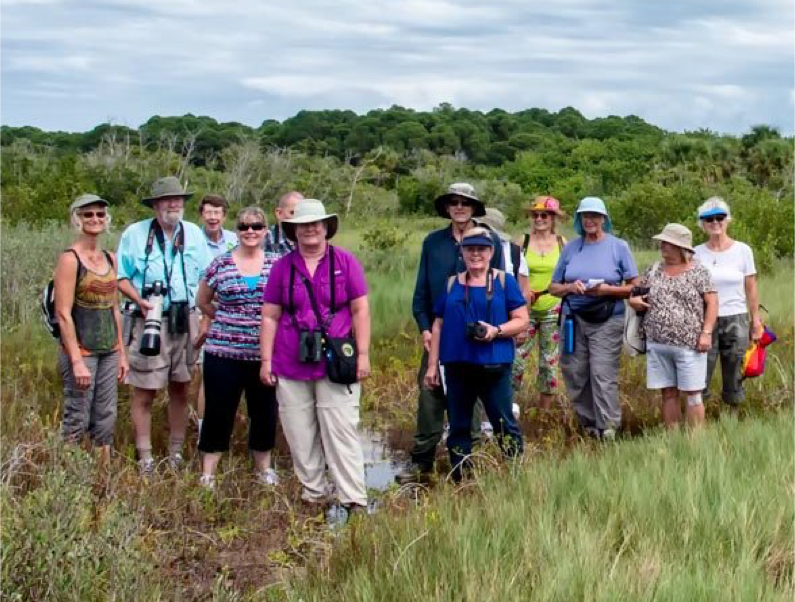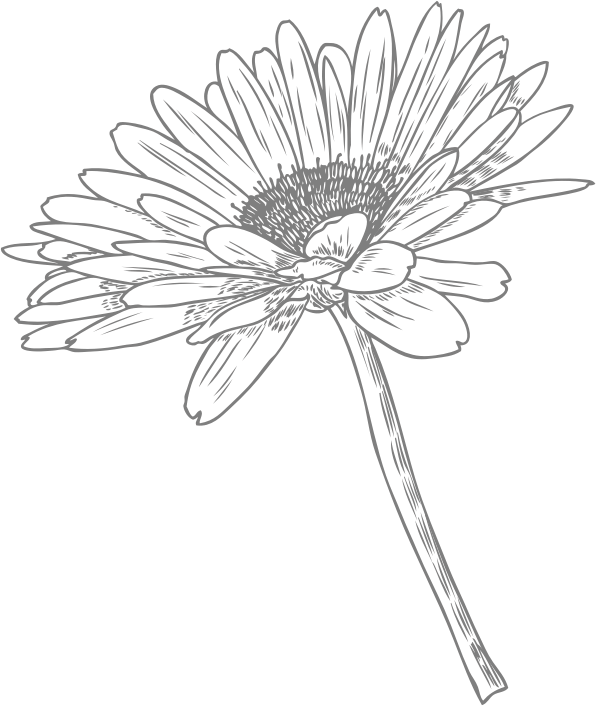 connecting with others
Regional Alliances
Regional Wildflower Alliances are active networks of wildflower enthusiasts that protect native wildflowers. Through communication, collaboration and information sharing, members support and inspire each other as they create knowledge and awareness of native wildflowers and their value to Florida's environmental and economic health.