Want to know what's blooming in your neck of the woods?
We've got you covered with our seasonal bloom reports and photo albums,
wildflower driving routes and hotspots.
bloom report
Fall is golden!
Goldenrods are a traditional harbinger of fall, lighting up the landscape with their bright yellow inflorescences. You'll find them blooming in showy masses in a variety of habitats including coastal dunes, brackish marshes, wet flatwoods, scrub and sandhills.
What's in bloom?
Click on the images below to see photos of seasonal blooms across the state!
Help us grow these seasonal photo collections! Simply email your native wildflower photos to Photos@FlaWildflowers.org. Be sure to include your name, the plant's name (scientific name preferred), location, and the date on which the photo was taken.
What's in bloom?
Click the slider icon on the map below to select spring, summer and/or fall. Then click on a flower symbol to see each user-submitted photo of what's blooming in different parts of the state.
Have a wildflower sighting to share? Submit it to photos@flawildflowers.org with species name and the location so we can show it on the map! (Don't know what species it is? We can help identify it. Be sure to describe the habitat in which it was found growing.)
Click it,
don't pick it!
Many native wildflowers reproduce only by seed. Picking a flower reduces the ability of a population of wildflowers to sustain itself.
It's the law
Picking the flowers of any endangered or threatened species is illegal in Florida (Florida Statute 581.185).
Don't be a hazard
Stopping alongside a road can be hazardous to you and other motorists. It's best to view roadside wildflowers from your vehicle.
Take to the road to see what's blooming
Whether looking to cruise the roadways or get out in nature to find wildflowers, we've got you covered.
Know before you go! Check out these online resources to learn more and help you explore: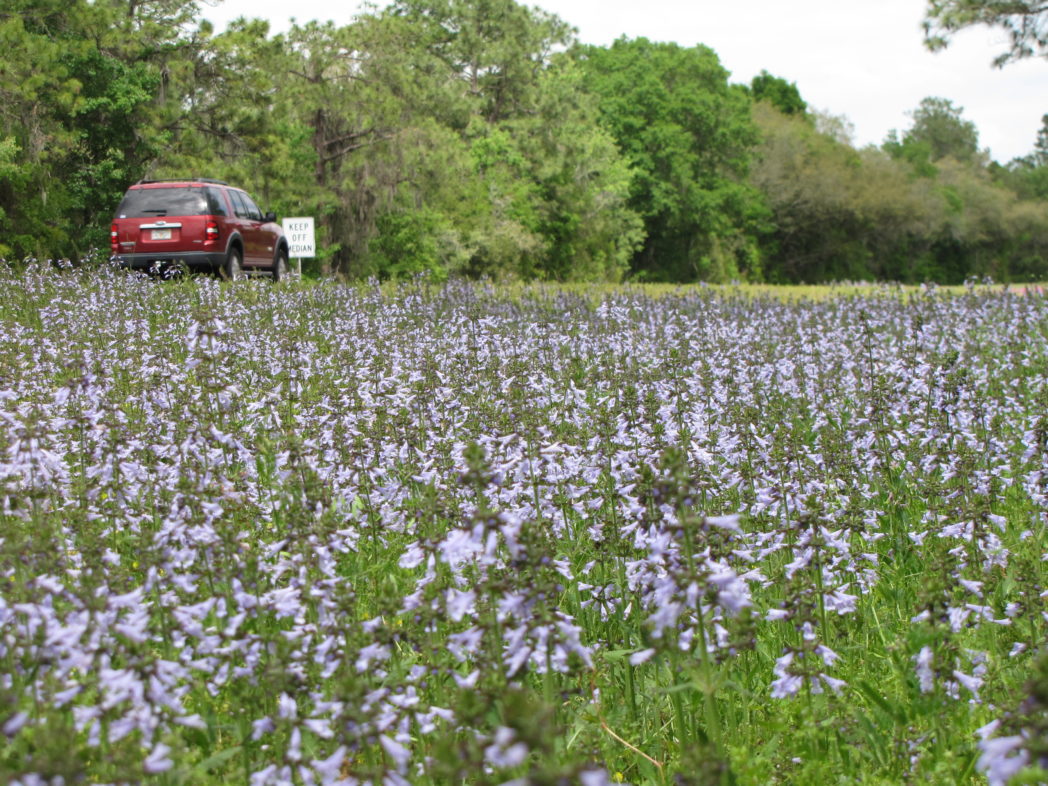 Wildflower hotspots
Where can I find wildflowers?
Florida has over 15 million acres of public lands to explore including 175 state parks, 11 national parks, over 180 wildlife management areas, 39 state forests, 3 national forests, water management district lands, and local municipality and county parks.
Central Florida
South Florida
Wildflower routes
Roadsides provide the open, full-sun conditions that many wildflower species need to survive, making them ideal places for opportunistic wildflowers to spring up. The Foundation has documented species along roadsides in several areas of the state, noting their location and abundance.
North Florida
State Road 65, between Telogia and Sumatra
State Road 9A, between Gate Parkway and Baymeadows Road, Duval County
State Road 26, west of Gainesville
State Road 100, Keystone Heights; also between Bunnell and Palatka
State Road 228, just north of State Road 23, Duval County
State Road 500/ U.S. Highway Alt. 27, Chiefland to Williston
U.S. Highway 27, from north end of Perry for about 3-4 miles
U.S. Highway 27, Suwannee County
U.S. Highway 27/98, Dixie and Levy County
U.S. Highway 90, between Lake City and Live Oak
U.S. Highway 301 at the Florida/Georgia border, Nassau County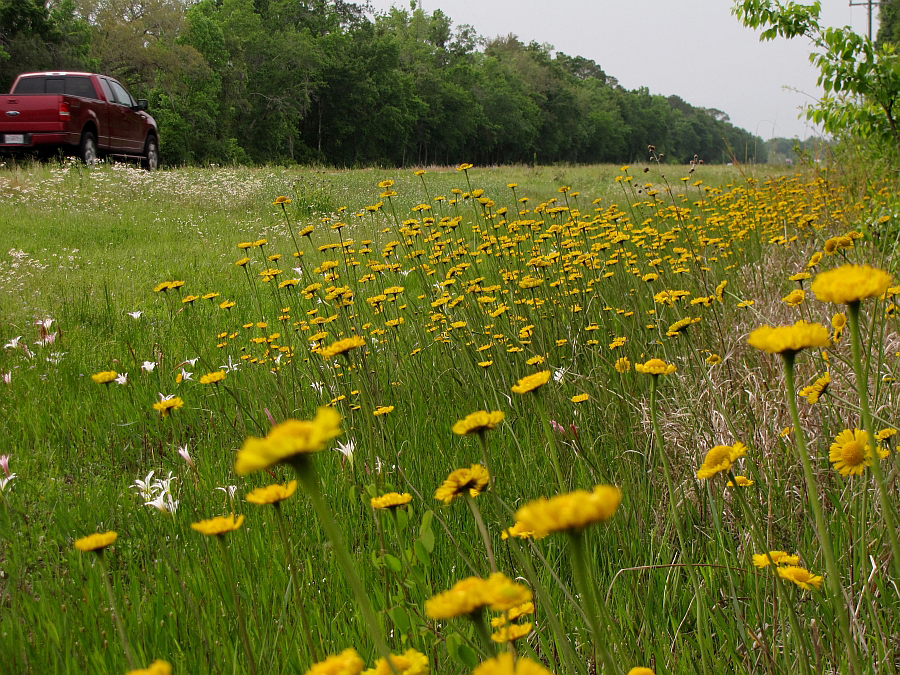 Central Florida
Learn about county resolutions that are saving roadside wildflowers.