Get the plate that works for wildflowers and wildlife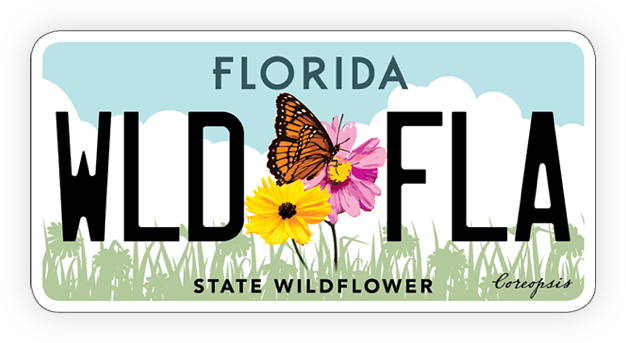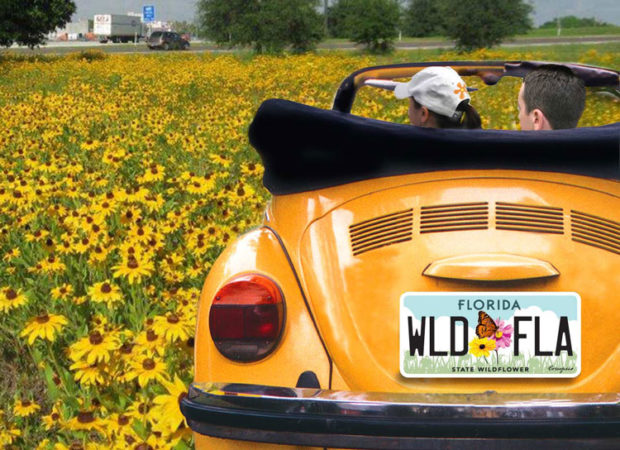 Two ways to purchase your plate
Visit your county tax collector's office.
Order your plate online. Complete this simple form to receive a call from the Indian River County Tax Collector's office, which will facilitate your plate purchase no matter where in Florida you live.
Continue reading below to learn how your purchase of the State Wildflower plate supports wildflowers, wildlife and wild places.
Help protect and preserve native, natural Florida — get your State Wildflower license plate today!
Every day, the State Wildflower plate touches thousands of residents and visitors through environmental education on social media and the Florida Wildflower Foundation website. It funds university students performing valuable research, makes possible grants for public places, and much, much more.
When you purchase and renew the State Wildflower plate, an annual $15 specialty plate fee is collected and given to the Florida Wildflower Foundation to fund work for wildflowers and wildlife throughout the state. To view the total cost of switching to the State Wildflower plate, click "What does the State Wildflower plate cost?" in the FAQ below.
The State Wildflower license plate has raised more than $4.2 million. The plate provides the only consistent source of funding for Florida's native plants and wildflowers. Just look at a few of the things it's made possible:
Plate owners are Florida Wildflower Foundation members and receive member benefits.