The Florida Department of Transportation's Wildflower Program improves aesthetics and driver safety while lowering maintenance costs. It is rooted in the department's original wildflower program, created in 1963.
Over the years, FDOT increasingly has placed additional importance on preserving naturally occurring stands of wildflowers and native plant community remnants along the more than 12,000 miles of roads it maintains. These efforts are helping roadsides to evolve into biological corridors rich in a diverse mix of planted and naturally occurring native flora that increase habitat for pollinator species while safely reducing vegetation management costs.
Learn about the events and organizations that have shaped FDOT's Wildflower and Natural Areas Program.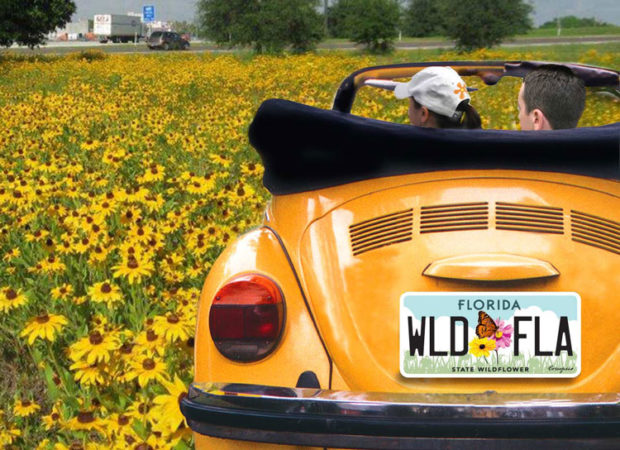 In 1999, FDOT helped create the State Wildflower license plate, which provides funds for roadside wildflowers.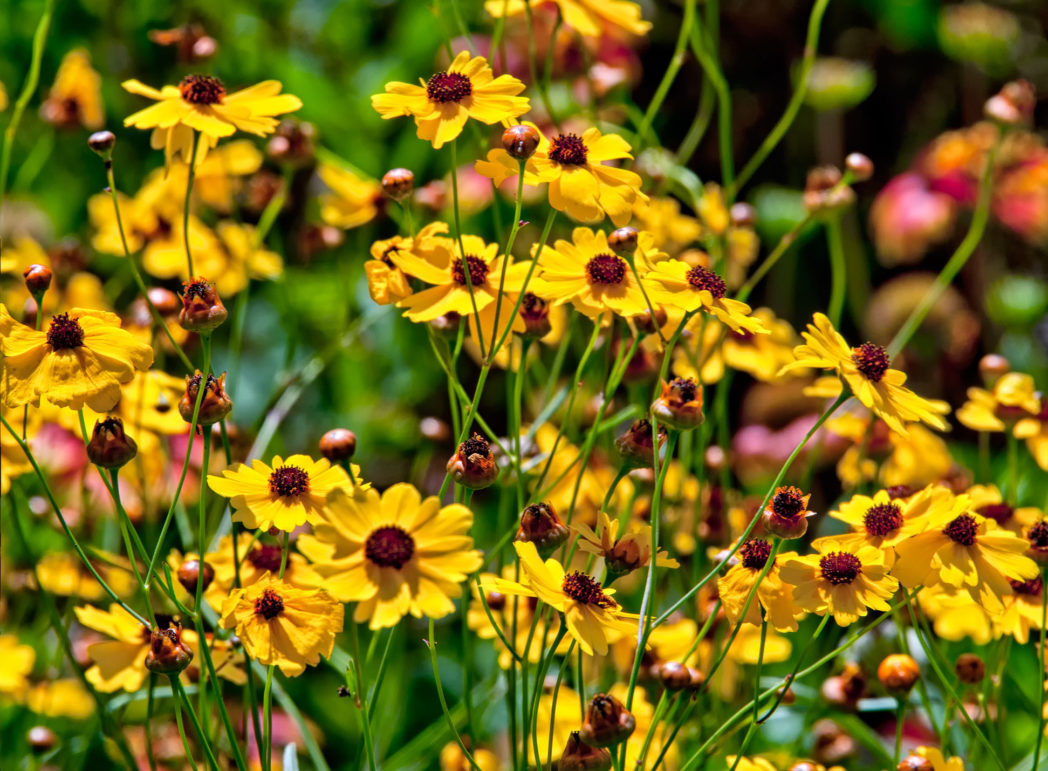 Coreopsis : Florida's state wildflower
In 1991, the genus Coreopsis (Tickseed) was designated as Florida's Official State Wildflower in recognition of the colorful flowers used extensively in Florida's roadside plantings and highway beautification programs. See Coreopsis along Florida's roadsides.
Program Partners and Collaborators