Wildflowers are disappearing throughout the world. It's urgent that we discover what they need to thrive. To do this, the Foundation conducts horticultural research and assists students studying wildflowers.
Ecologically beneficial groundcovers
We are conducting a 3-4 year study at PEAR Park in Lake County to gain insight into the establishment, sustainability and performance of Narrowleaf silkgrass (Pityopsis tracyii) and Lyreleaf sage (Salvia lyrata) as groundcover alternatives to Bahiagrass.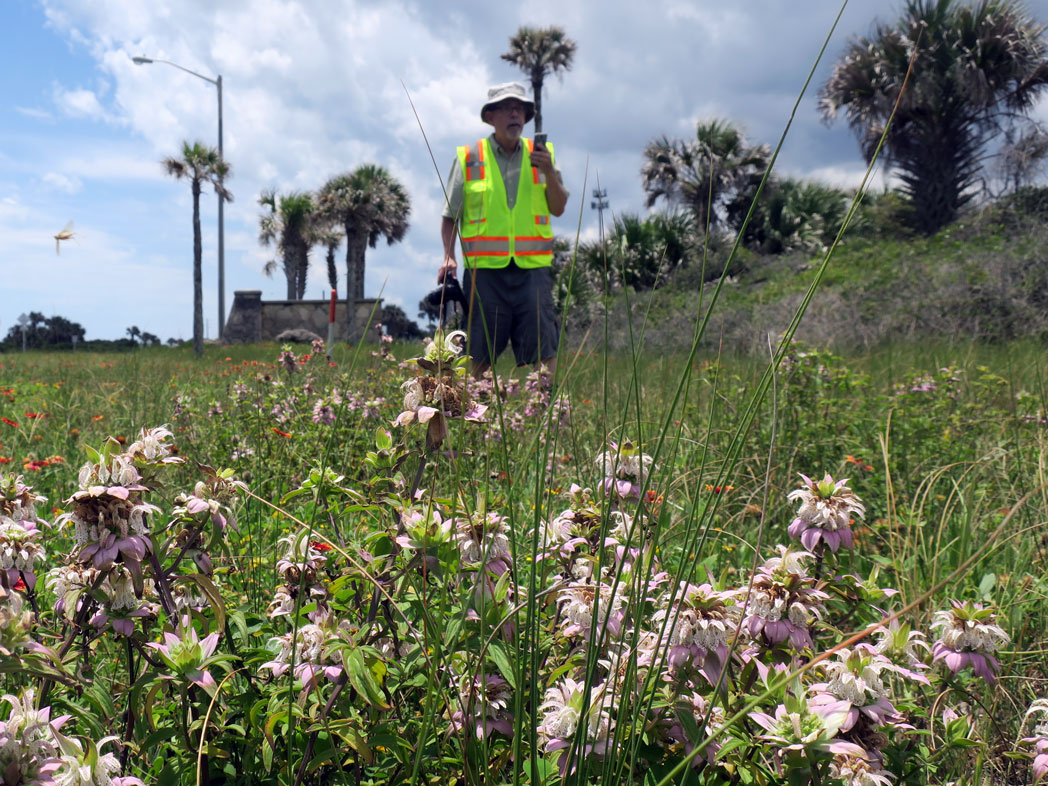 Habitat highways
Connected habitat helps insect pollinators move between natural areas and crops. We survey roadsides and trails to find wildflowers, then work to keep them there.
Student Support
Our University of Florida endowment is developing tomorrow's scientists.
Gabriel Campbell-Martinez is a graduate research assistant at the UF/IFAS West Florida Research and Education Center in Milton, Florida, and the 2019 recipient of a graduate assistantship from the Gary Henry Endowment for the Study of Florida Native Wildflowers.
The Florida Wildflower Foundation provides scholarships for master's students studying wildflowers within the University of Florida's Plant Restoration and Conservation Horticulture Consortium of the Department of Environmental Horticulture in Gainesville.
Tia Tyler, the second of two students supported by FWF, is advised by Dr. Hector Perez, Associate Professor at the Plant Restoration and Conservation Horticulture Consortium at the Department of Environmental Horticulture, University of Florida.
Search Literature
We've compiled an index of scientific literature on 290 common Southeastern wildflower species to help researchers, natural land managers and nursery growers find information that can boost the success of roadside plantings, habitat restorations and commercial horticulture.
These resources have been integrated into the Lady Bird Johnson Wildflower Center database, where they are available to scientists worldwide.