Pictured above: Southern milkweed (Asclepias viridula) by Emily Bell. Click on terms for botanical definitions. View post as a PDF.
Southern milkweed (Asclepias viridula) is a rare, state-threatened wildflower found in wet prairies, flatwoods and bogs. It was likely once more widespread across northern Florida, but habitat alteration and fire suppression have relegated it primarily to the Apalachicola National Forest. Outside of Florida, it is only recorded in Houston County in southern Alabama and is thought to be present in southern Georgia, although no official county records confirm this.
Also known commonly as Green milkweed, Southern milkweed's numerous flowers are a very light green to yellow-green and sometimes have a faint purplish hue on the corollas. They are born in umbels, individual flowers have reflexed corollas and an upright corona — a characteristic typical of milkweed flowers. The plant's slender straight stems tend to lean into the surrounding vegetation due to the weight of their blooms. Leaves are oppositely arranged and linear.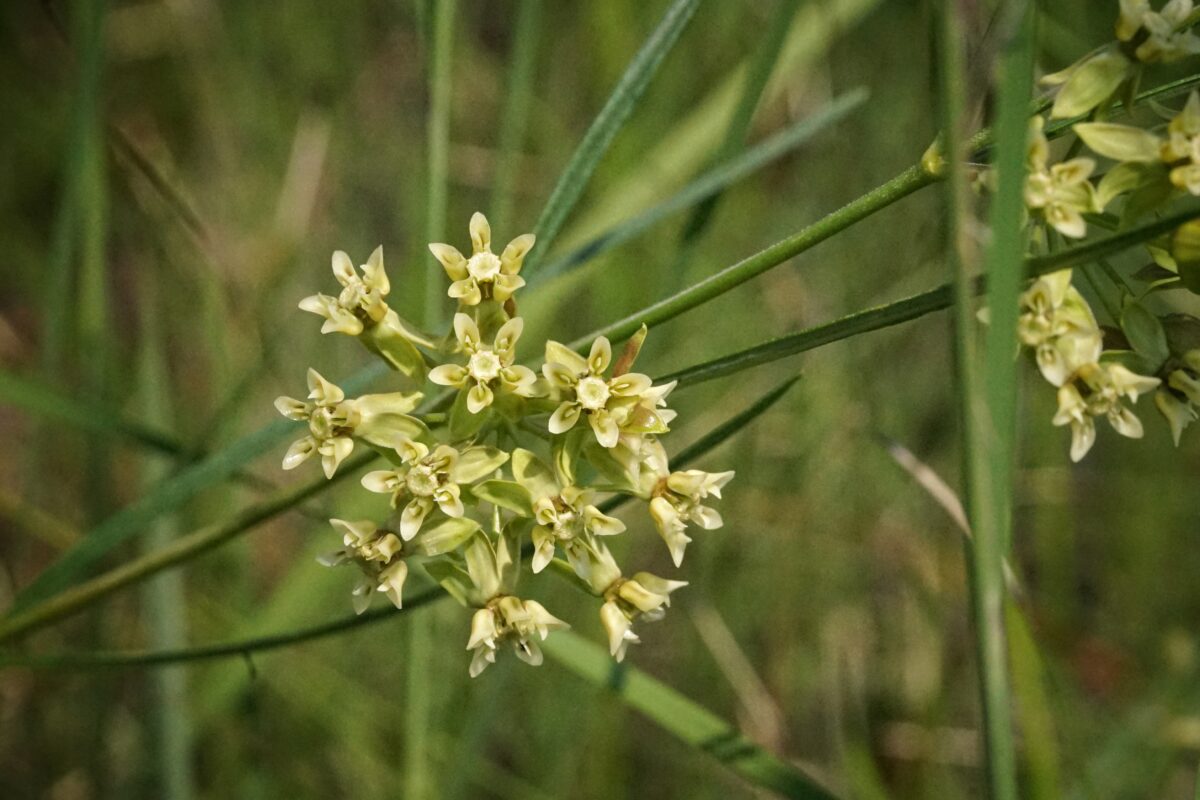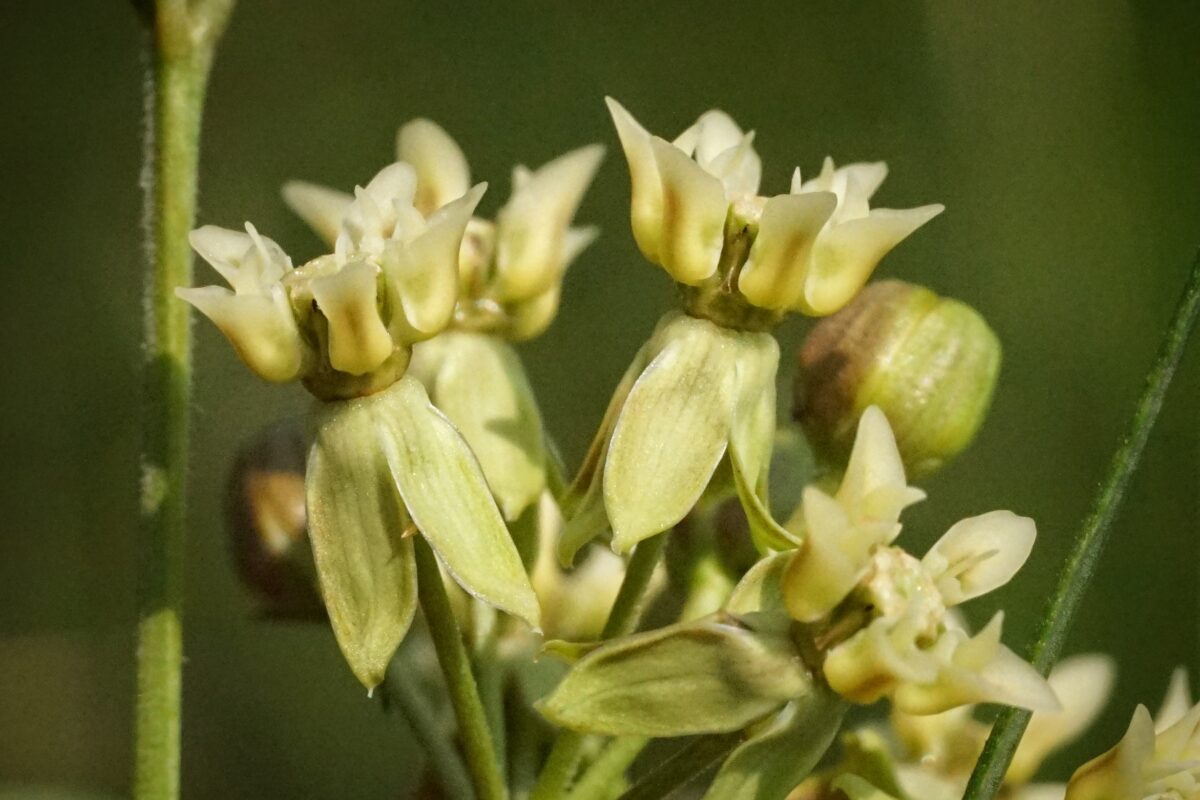 Southern milkweed blooms most reliably and robustly following fire.
Like all members of the Asclepias genus, Southern milkweed is a larval host plant for Monarch, Queen and Soldier butterflies. The plant contains a milky latex that is toxic to most animals, but Monarch, Queen and Soldier caterpillars are adapted to feed on them despite the chemical defense.
Family: Apocynaceae (Dogbane family)
Native range: Panhandle from Walton to Wakulla counties and northeast Florida.
To see where natural populations of Southern milkweed have been vouchered, visit florida.plantatlas.usf.edu.
Hardiness: Zones 8A–9B
Lifespan: Perennial
Soil: Moist acidic soils
Exposure: Full sun
Growth habit: Up to 2 feet
Propagation: Seed
Southern milkweed is not commercially available. Visit a natural area to see it.
For more information on other Asclepias species, see these resources: