Fall in the Florida Native Plant Garden
As cooler temperatures begin to sneak in and provide a much-needed break from summer's heat and humidity, it's the perfect time to get back out in the garden. Fall wildflowers such as goldenrod, blazing stars and asters provide bright colors with their beautiful blooms which become hubs of pollinator activity. Native grasses like lovegrass, muhly and bluestems are also bursting out and creating lovely textures! Meanwhile, many summer blooms such as ironweed, tickseed, and spotted beebalm have begun to go to seed.
Fall Garden Maintenance:
In addition to getting out to enjoy the flowers and wildlife your fall garden provides, it's also a great time to get some maintenance and planting done! Primary fall maintenance tasks include:
Removing any unwanted weeds that may have encroached over the summer months
Refreshing mulched areas with pine needles, leaves or composted wood. When applying mulch in areas where you hope to have wildflowers reseed, apply mulch lightly so that seeds still have access to both soil and light. Be sure to also leave some open sandy spaces for ground-nesting bees to utilize.
Maintaining Habitat:
While it may be tempting to break out the pruning sheers and clean out any older stems that have gone to seed, slow down and consider the needs of the wildlife that inhabit your yard. Remember your native plant landscaping is as much a habitat as it is a garden! There is no harm in some minor trimming and tidying up, however, the larvae of bees, butterflies, moths and other insects utilize dormant or fallen leaves and hollow stems for overwintering. Additionally, many songbirds rely on wildflower seed as late season forage.
Learn more about supporting wildlife in your garden: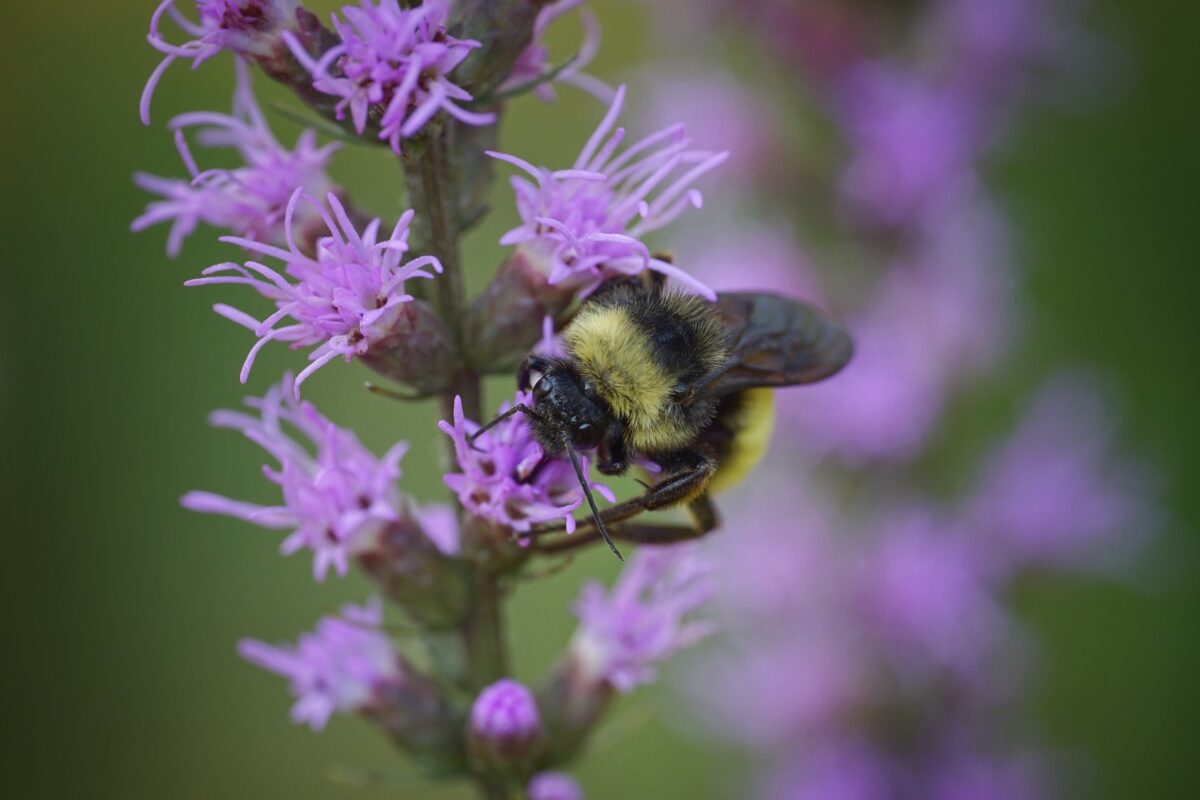 Fall is for Planting:
Fall is the perfect time for planting both seed and live plants, and we've got all the resources you need to get started or to enhance your garden! Our Guide for Choosing Native Wildflowers and Plants can help you select the right plants for your space, taking into consideration site conditions and bloom seasons to ensure year-round wildlife support.
Starting from seed:
Seed sources: Collect seeds from your own garden (don't worry, most wildflowers provide enough seed for you take a little and still leave plenty for the birds!) or purchase seeds from the Florida Wildflower Cooperative.
Planting: Follow our 12 step guide to starting a wildflower garden from seed.
Find native plants:
We recognize that sourcing native plants can be challenging! Thankfully, the Florida Association of Native Nurseries makes it easy to find your closest retailer and even mail order options through PlantRealFlorida.org.
Fall is plant sale season for many chapters of the Florida Native Plant Society. Check their online calendar or connect with your local chapter to find events near you.
Additional Resources for Fall Gardening: