Native grasses shine in the fall
Pictured above: Hairyawn muhlygrass (Muhlenbergia capillaris) by Bill Randolph. Article by Jeff Norcini.
Florida has many native grasses — some with inflorescences that are very showy and some not so much. Most of the showiest ones bloom in the fall. The best places to see them are rural areas, be it along roadsides or in natural lands like national and state forests.
Listed below are the most common and showiest fall-blooming native grasses. For more information, click on the scientific name.
Bluestems occur statewide depending on species.
Indiangrasses
Lopsided indiangrass (Sorghastrum secundum) occurs statewide; butterfly larval host plant*; see also "Lopsided indiangrass." There seems to be about a 2-week window for showiness. In this author's opinion, it has the showiest inflorescence of all native grasses, especially when backlit by the sun.
Yellow Indiangrass (Sorghastrum nutans) occurs in north and central Florida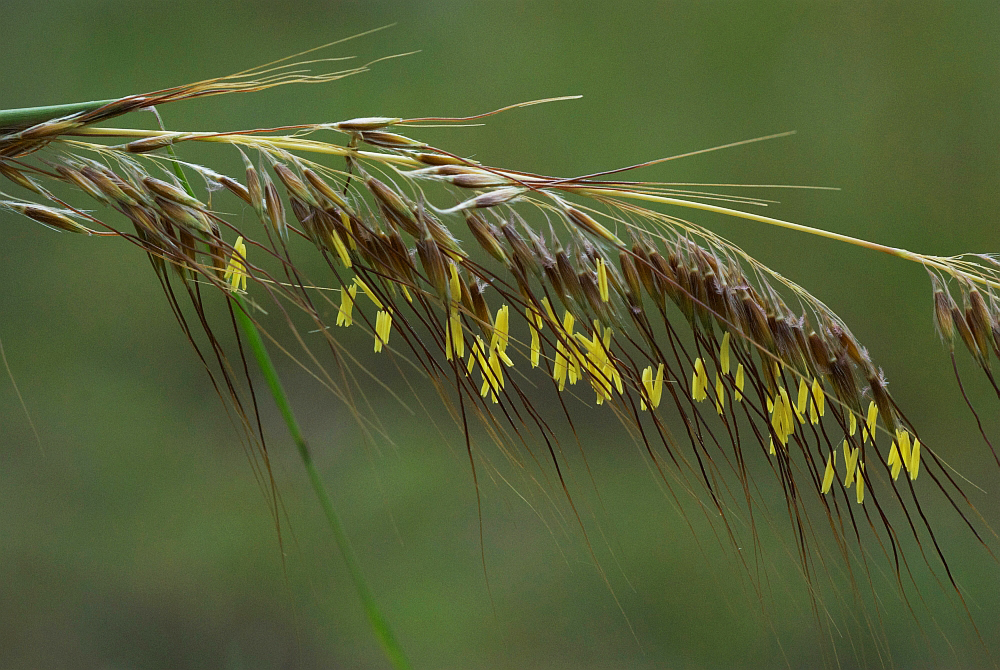 Lovegrasses occur state wide
Muhlygrasses occur statewide
*For more information about fall blooming native grasses that are butterfly larval host plants, please see Fall wildflowers and grasses feed hungry caterpillars.
The aesthetic appeal of these grasses does not end after blooming. Later in the fall, the foliage and inflorescences of these and many native grasses senesce (the technical term for dead or dying), yielding various shades of browns and reddish-browns. Many folks find these colors aesthetically appealing, especially where there is a mixture of native grasses, like in natural areas and power line rights-of-way.
When you are out and about enjoying the fall beauty that Mother Nature has blessed us with, please don't pick the inflorescences of native grasses. If you want to preserve the memory of a native grass, take a picture — it will last longer. Or better yet, plant native grasses in your yard or containers on your patio or porch. Seed packets of some native grasses are available from the Florida Wildflower Seed and Plant Growers Association. Native grass seeds and plants may also be available at garden centers specializing in Florida native plants. To find a native garden center near you, visit www.PlantRealFlorida.org.
TAKE ACTION
Contact your county maintenance yard supervisor to ask that roadside native grasses and wildflowers in specific locations be spared. On state and U.S. highways, contact your Florida Department of Transportation District Wildflower Coordinator.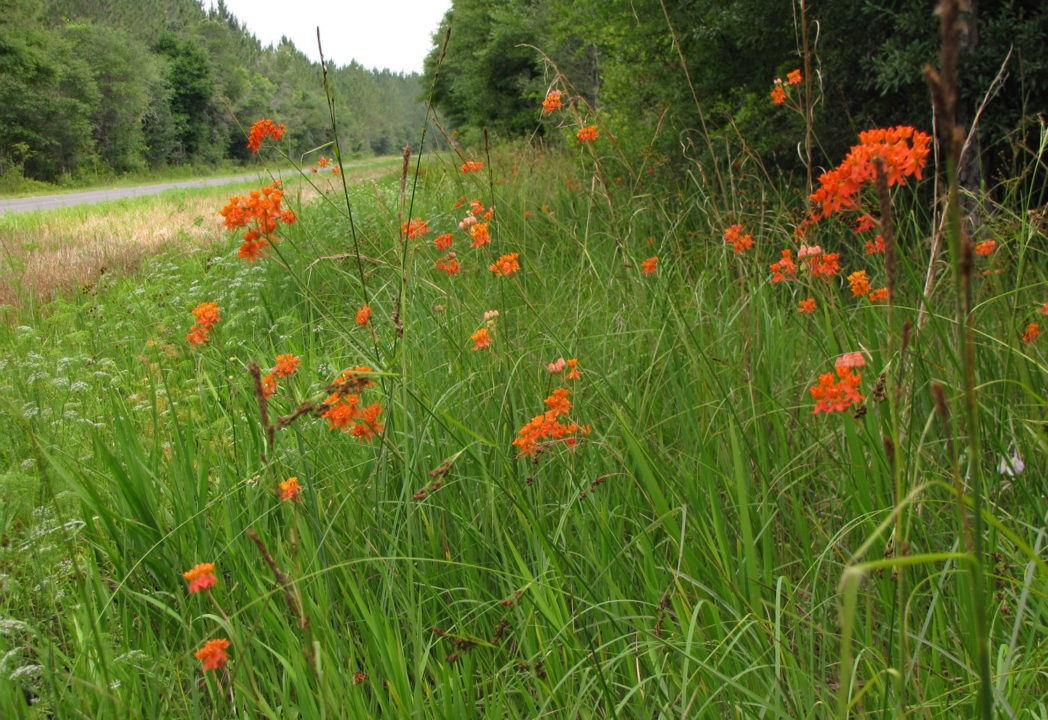 Submit your photos!
It's easy to submit photos of the native wildflowers you see for posting on the Foundation's What's in Bloom map. Just email them to Photos@Flawildflowers.org. You can also post photos to the Florida Native Wildflowers Facebook group and Florida Wildflowers Flickr group. For all submissions, please include the plant's scientific name (common name is OK) and its location. If you are uncertain about a wildflower's nativity to Florida, consult the Atlas of Florida Plants before posting. If submitting a photo to the Foundation's Facebook group and you can't identify it using the Atlas of Florida Plants, inquire about nativity when posting. There are many other good botany resources noted in the Facebook group's rules.