Atalas thrive in Viva Florida garden
by Jenny Ryan, Florida Wildflower Foundation Operations and Development Coordinator.
Pictured above: Atala on Buttonsage (Lantana depressa) by Rose Kinane.
One of the greatest challenges we face with the native plant movement is the misconception that native gardens are difficult to grow and less attractive than their non-native counterparts. Of course, at the Florida Wildflower Foundation, we know that native wildflower gardens can be every bit as stunning as traditional gardens, while using less resources and providing food and vital habitat for countless animal species. To show this, each year we fund native plant demonstration gardens across the state through our Viva Florida grant program. We select high-traffic, publicly accessible areas for these gardens — after all, we want them to be seen! It's our hope that by seeing these gardens in action, we will inspire more Floridians to plant natives in their own landscapes.
I recently had the opportunity to tour a garden we funded at the Melbourne Beach Old Town Hall History Center. As my colleagues and I admired the Spotted beebalm, Tropical sage, Dune sunflower and a bevy of other wildflowers, something remarkable happened: an Atala hairstreak butterfly fluttered by and landed on a nearby bloom. Once believed to be extinct, Atalas are a prime example of the impact of grassroots conservation efforts. In recent years, the species has made a comeback in southeastern Florida and is slowly increasing its range farther north. Although its host, Coontie, is not a flowering plant, the adult butterflies rely on nectar from flowers like those found in the demonstration garden.
Perhaps even more remarkable than seeing the Atala was watching the reaction of one of my colleagues who was seeing this incredible species for the first time. The pure joy and wonder in her eyes served as a reminder of the tremendous impact that nature can have on each of us. It was also poignant validation for the importance of demonstration gardens like the one in Melbourne Beach. The more people who see these gardens, the louder our message will resonate within our communities.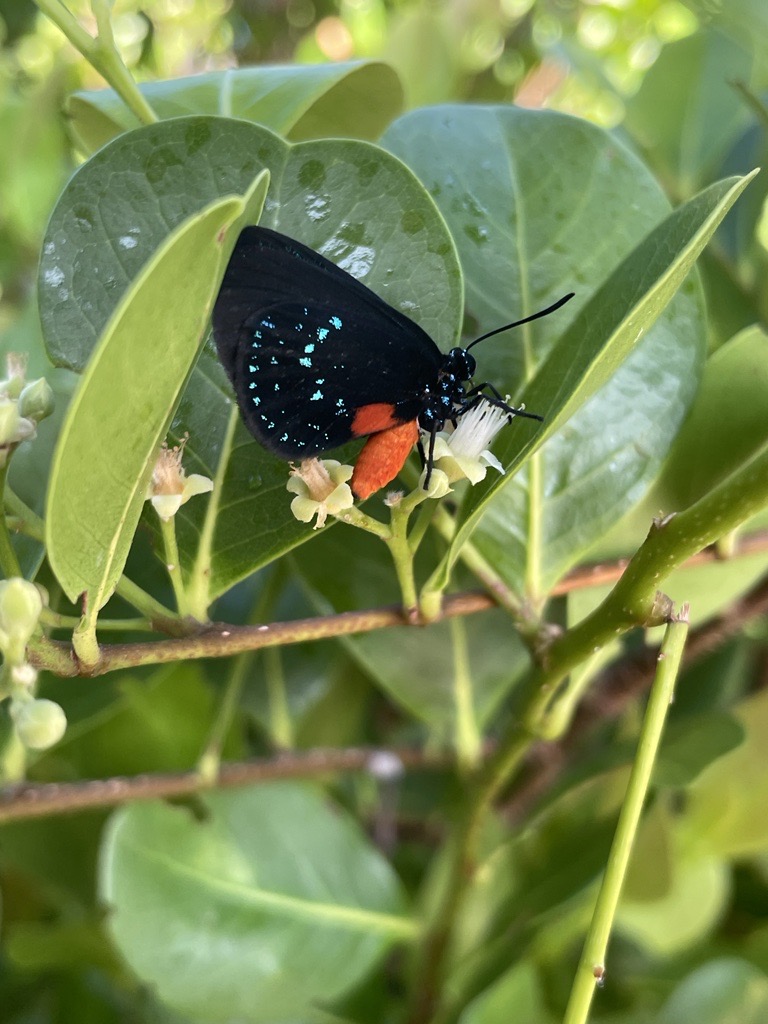 Would you like to see more demonstration gardens across the state?
Consider making a donation today in support of our Viva Florida grant program.
You never know who you might inspire through a garden you helped fund.