Pictured above: Hairy shadow witch (Ponthieva racemosa) by Emily Bell. Click on terms for botanical definitions. View post as a PDF.
Late fall into winter offers some interesting terrestrial orchid blooms in Florida. Among them, the Hairy shadow witch (Ponthieva racemosa) is particularly stunning! It grows among the leaf litter of forest hammocks and swampy areas and can be found alongside blooming Fragrant ladiestresses (Spiranthes odorata) and Toothpetal false reinorchid (Habenaria floribunda). While the Hairy shadow witch is self-compatible, it is thought to still require an insect pollinator. In Florida, halictid bees have been observed visiting the flowers.
This orchid produces a basal rosette of bright green oblanceolate leaves from which a single light brown pubescent flower stalk emerges. The inflorescence consists of up to 35 greenish white flowers. The flowers have deeply concave labellums and the petals have distinct green veins.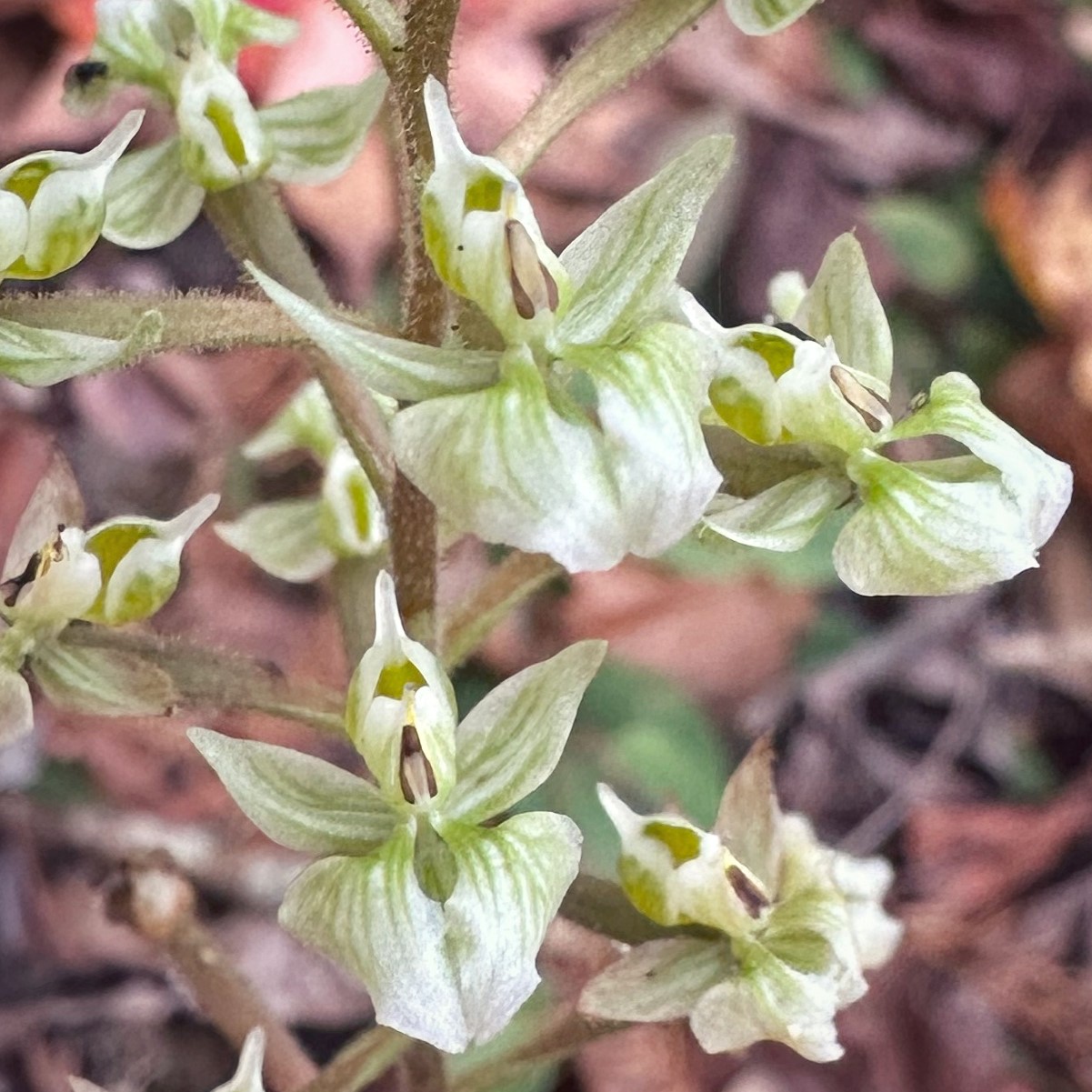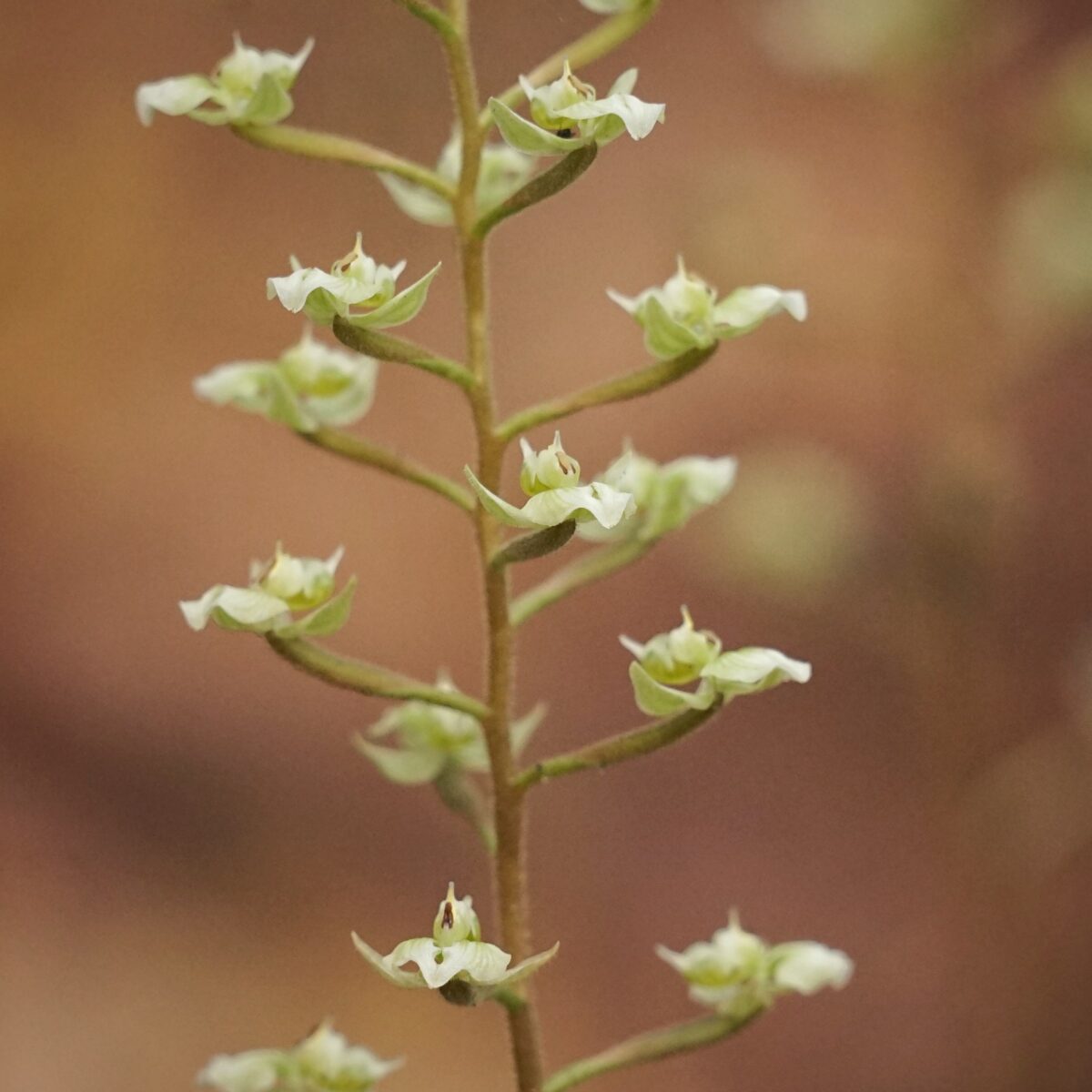 Hairy shadow witch orchids range from the Southeastern United States through Mexico, Central America and into South America. It is infrequent in much of its U.S. range, but relatively common in Florida.
The genus Ponthieva is named for English merchant Henry de Ponthieu who collected plant specimens for botanist Joseph Banks in the late 1700s. The species epithet racemosa is derived from the Latin racemus, meaning "cluster" or "bunch" and refers to the plant's inflorescence
Family: Orchidaceae (Orchid family)
Native range: Endemic to peninsular Florida from Lake County south to Collier and Broward counties
To see where natural populations of Hairy shadow witch have been vouchered, visit florida.plantatlas.usf.edu.
Hardiness: Zones 8A–10B
Lifespan: Perennial
Soil: Moist calcareous soil
Exposure: Part to full shade
Growth habit: Up to 2 feet tall
Hairy shadow witch orchids are not commercially available. Visit a natural area to see them.
Learn more about the Hairy shadow witch from The Institute of Regional Conservation.