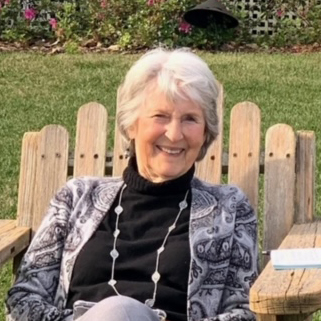 Honorary Director
A native Floridian, Anne MacKay was born in Jacksonville and grew up in Ocala. She attended Agnes Scott College, graduated from UNC Chapel Hill with a degree in English Education, and taught in Florida public schools for a few years. She has been a volunteer in adult literacy and active in the Marion County Children's Alliance. She also served as an elder in her church.
Anne is a founding member of the Florida Wildflower Foundation, and chaired the board from 2004 to 2009. During her tenure, the Foundation established grant programs that annually provided more than $100,000 for native wildflower research, planting and education projects statewide. Her happiest accomplishment has been to help create the State Wildflower license plate in 2000.
Anne wrote a gardening column for Florida Monthly magazine for a number of years, and now enjoys exploring with watercolor examples of Florida's wildflowers. Her interest in growing things began with her aunt, Ophelia Taylor, a daylily hybridizer, and her father, John Selph, a camellia grower.
Anne is the wife of former Florida Gov. Buddy MacKay. The couple has four sons, 10 grandchildren and two great-grandchildren. Read more about Anne.