Student spotlight: Gabriel Campbell-Martinez
UF research student Gabriel Campbell-Martinez hopes to unlock the secrets of milkweed propagation
Gabriel Campbell-Martinez is a graduate research assistant at the UF/IFAS West Florida Research and Education Center in Milton, Florida, and the 2019 recipient of a graduate assistantship from the Gary Henry Endowment for the Study of Florida Native Wildflowers. The Florida Wildflower Foundation established the endowment to provide scholarships for graduate students studying wildflowers within the University of Florida's Plant Restoration and Conservation Horticulture Consortium of the Department of Environmental Horticulture.
We asked Gabriel to tell us more about his research: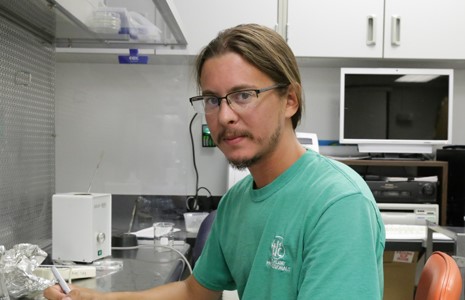 Your current work is focused on the propagation of Sandhill milkweed (Asclepias humistrata). This is such a beautiful plant that grows in tough dry environments, but you never see it offered for sale. Why is that?
My experience has been that, although it is easy to propagate, it is not so easy to produce a landscape-ready plant. I suspect the reason it is not for sale is that it requires "dry feet" and does not grow well under typical production systems. It also appears to be susceptible to greenhouse diseases, which can quickly wipe out crops after only a small amount of water mismanagement.
What are your recommendations for growing and planting this species?
This is the subject of my future research. I hope to have a recommendation by the end of 2020, so stay tuned!
Do you have test planting sites at state or federal parks or in other protected areas?
Yes, I have a direct seeding study currently at Bon Secour National Wildlife Refuge in coastal Alabama.
How long do you wait before you consider a plant established in the wild?
I would not consider a plant established until it has produced flowers, fruits and viable seeds under field conditions and has been in the ground for over one year (all four seasons).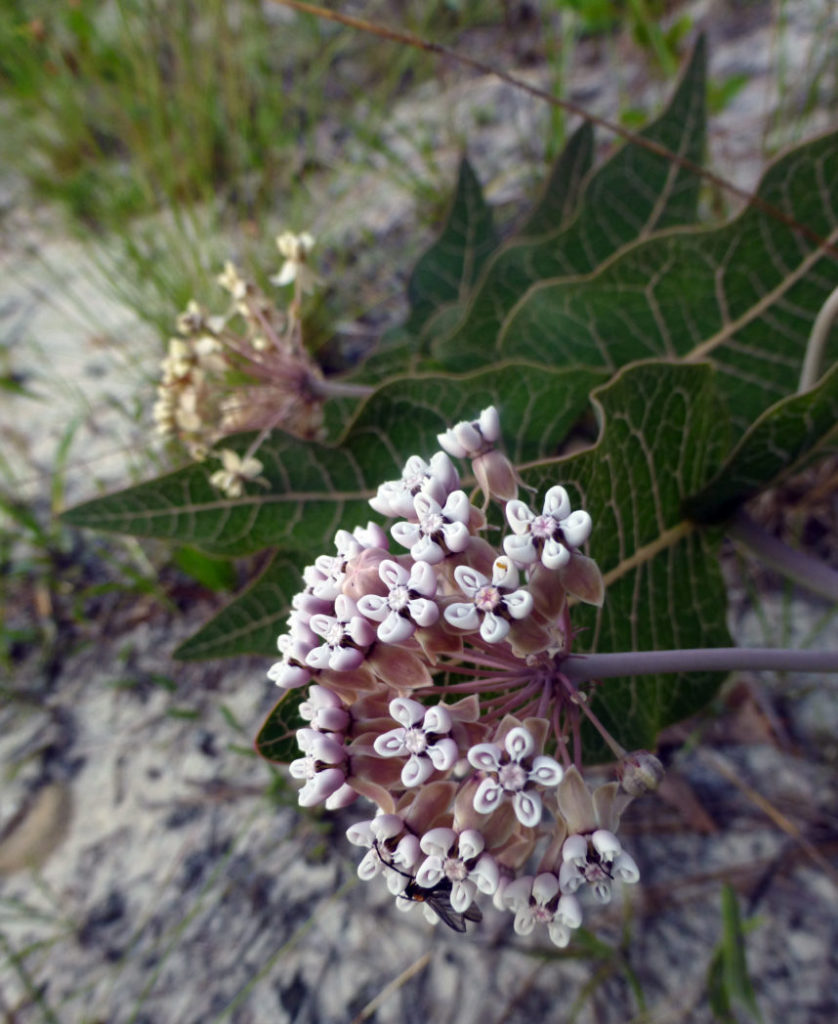 What other plants are included in your research?
That is the only milkweed I have done research on, but I have worked with other dune plants including Goldenaster (Chrysopsis spp.), Coastal sand frostweed (Crocanthemum arenicola), Squareflower (Paronychia erecta) and Groundcherry (Physalis spp.).
Describe your work with Goldenasters.
We have successfully described the propagation, production and out planting of Chrysopsis species found on beach dunes in the Panhandle. All 11 species of Chrysopsis are found in Florida and the majority are endemic to the state (or nearly so).
You assist Dr Mack Thetford at University of Florida with teaching responsibilities. Do you hope to continue as a university professional in some capacity?
Yes, I hope to teach classes related to native plants as a university professional.
How can the Florida Wildflower Foundation raise awareness of Florida wildflowers to other students?
I think putting up flyers in the halls of science buildings and making an effort to have FWF representatives give guest lectures or host field trips would be a good idea.
Gabriel Campbell-Martinez is an author on the following research papers on Florida wildflower species:
"Follicle maturity, seed size, temperature and photoperiod effects on seed germination of Asclepias humistrata (Sandhill milkweed)" (2017)
"Propagation and out planting of Chrysopsis species endemic to the Florida Panhandle" (2017)
"Seedling emergence of Lupinus diffusus in response to abrasion in an electric seed scarifier" (Spring 2019)