Are non-native milkweeds killing monarch butterflies?
Pictured above: A Monarch nectars on Swamp milkweed (Asclepias incarnata). Photo by Peg Urban
by Dr. Jaret Daniels
The Monarch butterfly is arguably the most well-known and beloved insect in North America. Besides its almost commonplace presence in gardens, it's the star of one of the world's greatest migratory events. Each fall, hundreds of millions of Monarch butterflies make their long-distance journey south from the United States and Canada to overwintering sites in Mexico and California.
Sadly, these overwintering populations have experienced a steady decline in numbers during the past three decades. Monarchs are threatened by the loss and degradation of habitat, natural disease and predation, adverse weather, and the ongoing decline of both nectar and larval host plants.
Florida's native milkweeds play a particularly critical role in the migratory life-cycle by providing essential early-spring host resources for returning butterflies. The showy flowers of milkweeds also offer abundant, high-quality nectar to a wide range of other pollinators including hummingbirds and bees.
Despite their attractiveness and wildlife value, only a very small number of the 21 milkweeds native to Florida are available in nurseries or sold from seed.
Butterflyweed (Asclepias tuberosa) is by far the most commonly obtainable. Although serving as a fantastic nectar source, it is a sub-optimal host and only infrequently used by Monarch larvae. As a result, most gardeners purchase the non-native Tropical milkweed (Asclepias currasavica) – a seemingly ubiquitous plant in the marketplace that is sometimes misidentified or misinterpreted as a native.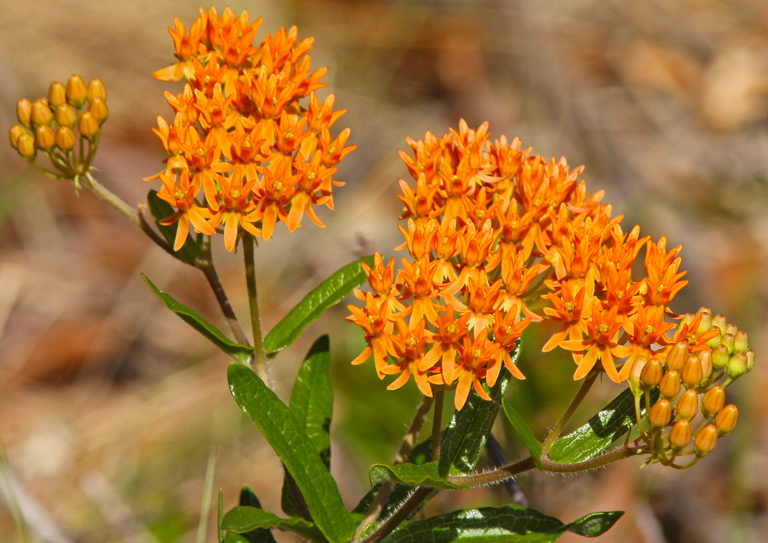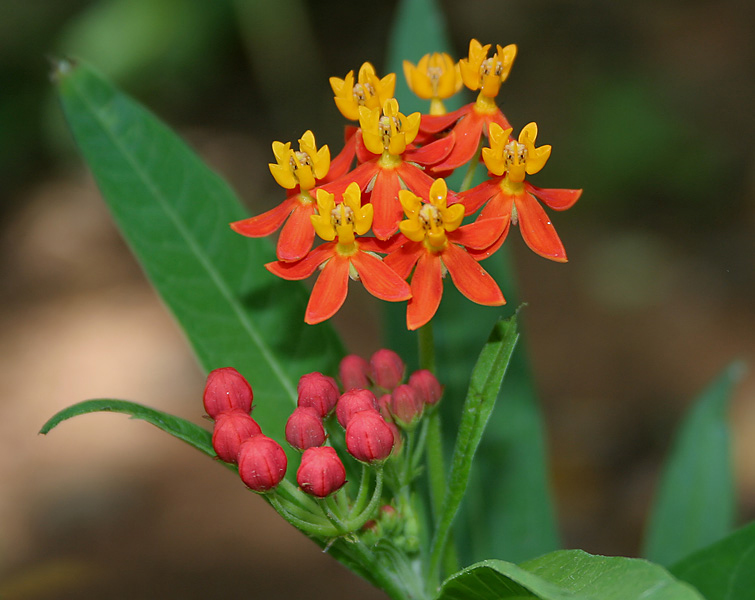 Because Tropical milkweed remains green until frost throughout the Deep South, it can enable monarchs to continue breeding well into fall and winter, causing populations to persist longer in certain areas than they naturally would.
Unfortunately, prolonged breeding can foster higher than normal infection rates by a lethal protozoan parasite, Ophryocystis elektroscirrha (OE). It can also increase the risk of organism exposure to freezing temperatures, resulting in the potential death of adult butterflies or immature stage.
An added danger is that some commercially grown plants may have been treated with systemic pesticides during cultivation. The application of such pesticides will make the plants toxic to monarch larvae, exasperating most butterfly gardeners.
The simple answer to this potential problem is to ask for native milkweeds at your garden center — be sure to ask for native ecotypes by their scientific names.
Together we can help provide critical host resources for monarch butterflies and increase the market for native plants at the same time.
Dr. Daniels recommends the following milkweeds for monarchs:
Redring milkweed (Asclepias variegata)
For plant availability at a native nursery near you, visit PlantRealFlorida.org and click on Retail Nurseries/Garden Centers. Select your county, then check each nursery's plant list.
Dr. Jaret Daniels is Assistant Director of Exhibits and Public Programs and Assistant Curator of Lepidoptera at the Florida Museum of Natural History. He is also a University of Florida-IFAS entomology professor.