News & Events
Latest from us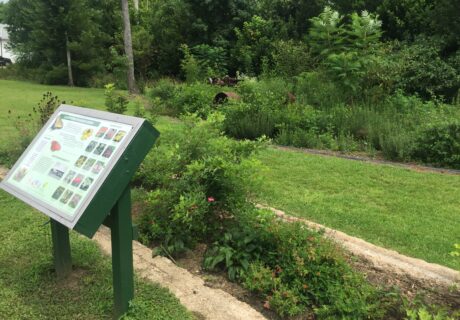 Fall Garden Tour and Workshop at Blountstown Pollinator Demonstration Garden
Join the Florida Wildflower Foundation for a tour of the Blountstown pollinator demonstration garden on Saturday, Sept. 17 from 9am-12pm or Sunday, Sept. 18 from 1pm-4pm. This casual workshop is designed to provide inspiration and demonstrate basic protocols for installation and maintenance of similar efforts.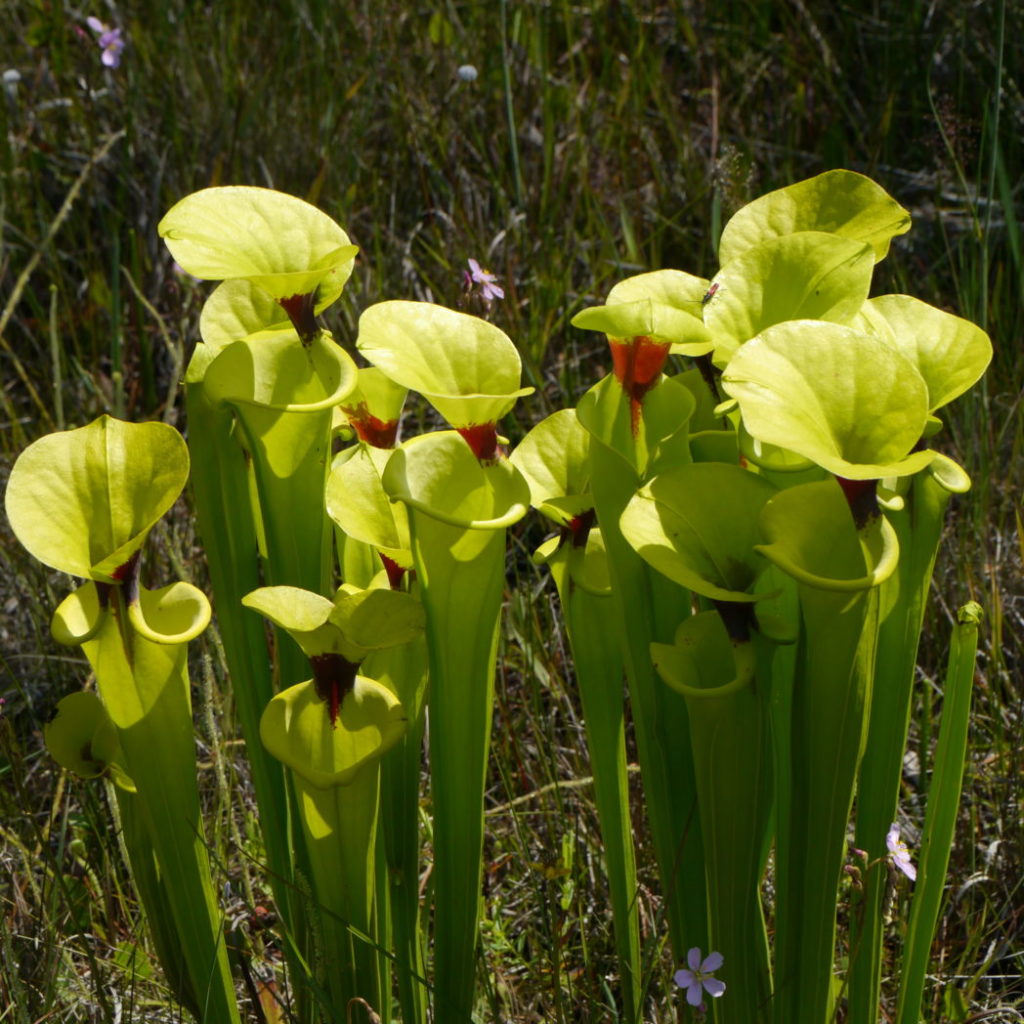 September 21, 2022 2:00 pm
Webinar: Florida's Carnivorous Plants
Florida is home to more native carnivorous plants than any other U.S. state. Join Kenny Coogan, author of "Florida's Carnivorous Plants: Understanding, Identifying, and Cultivating the State's Native Species" on September 21 at 2pm to learn about these natives with their unusual adaptations.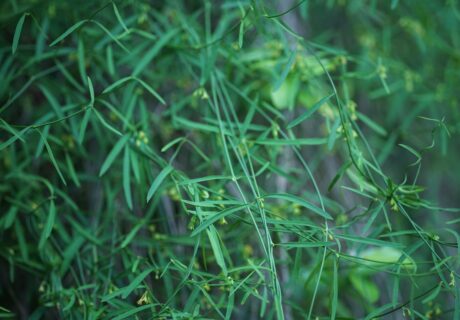 Leafless swallowwort
Leafless swallowwort is a strange little flowering vine that occurs along the edges of upland to coastal hammocks and floodplain to pineland forests. It is the sole larval host for the Giant milkweed bug (Sephina gundlachi).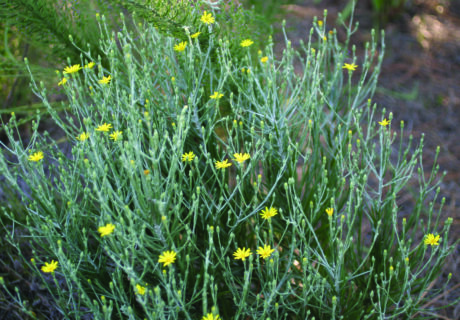 August 9, 2022
Research seeks to identify groundcovers with greater ecological value for roadsides and utilities
The Florida Wildflower Foundation is conducting a 3-4 year study at PEAR Park in Lake County to gain insight into the establishment, sustainability and performance of Narrowleaf silkgrass (Pityopsis tracyii) and Lyreleaf sage (Salvia lyrata) as groundcover alternatives to Bahiagrass.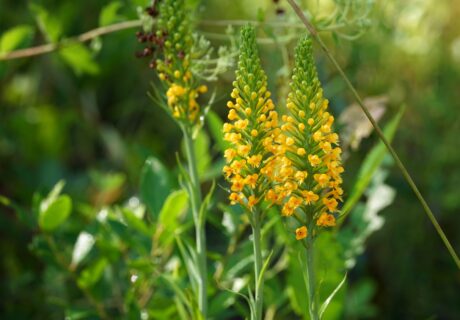 Crested fringed orchid
Crested fringed orchid (Platanthera cristata) is a state-threatened terrestrial orchid found in wet prairies, seepage bogs, ditches and wet pine flatwoods. Its bright yellow to light orange flowers bloom in summer, peaking in August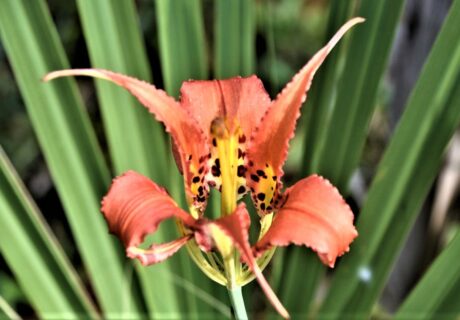 July 9, 2022 10:00 am
Field trip: Lake Marion Creek WMA
Join us Saturday, Sept. 24 at 9:30am for a guided hike through pineland and sandhill habitats at Lake Marion Creek Wildlife Management Area (WMA). Retired environmental journalist Tom Palmer will help us spot our native wildflowers in bloom which may include Pine lily (Lilium catesbaei), Vanillaleaf (Carphephorus odoratissimus) and other Carphephorous species, Slenderleaf clammyweed (Polanisia tenuifolia) and Forked bluecurls (Trichostema dichotomum).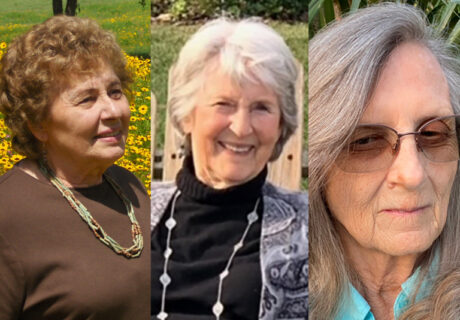 August 3, 2022
Internship to honor wildflower champions
Florida Wildflower Foundation and Florida Native Plant Society honor Anne MacKay, Carolyn Schaag and Nancy Bissett for their lifetime dedication to our native flowers. To celebrate their legacy, a conservation internship is being established for young professionals and college students to continue to learn about and advocate for Florida's natural future.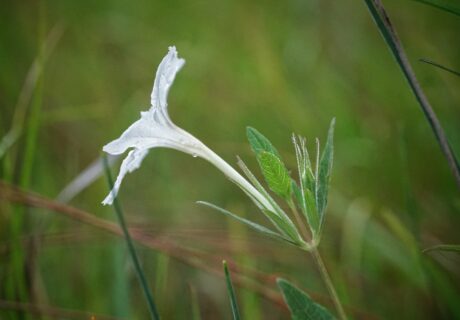 Nightflowering wild petunia
As the name suggests, Nightflowering wild petunia (Ruellia noctiflora) is a night-blooming wildflower whose flowers open around dusk then shrivel and drop by mid-morning the next day. The bloom's nectaries are located at the base of a 3″ long flower tube requiring a special pollinator whose tongue is long enough to reach in and take a sip! The pollinators that fit this bill are sphinx moths (family Sphingidae). These nocturnal moths are attracted by the petunia's large white flowers.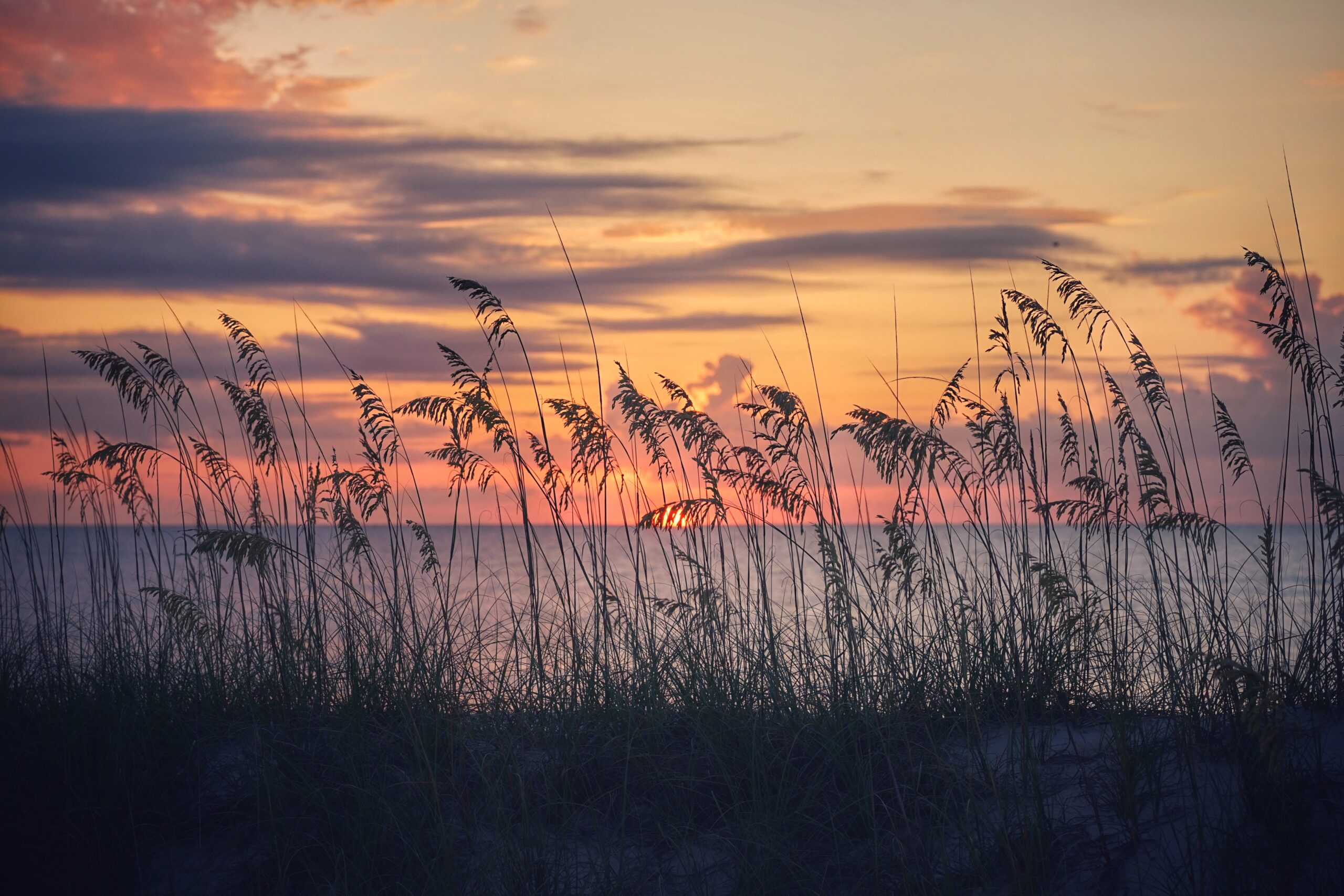 Sea oats
There is nothing more iconic to the Florida summer coastal scene than Sea oats (Uniola paniculata) swaying to the sea breeze in the dunes. The flowers of this tall and sprawling grass provide pollen to a variety of insects, and the seeds are eaten by beach mice, rabbits and birds.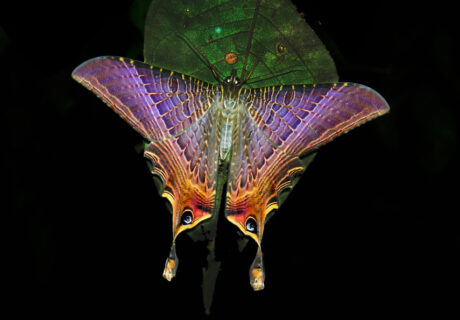 August 17, 2022 2:00 pm
Webinar: Moths – Amazing Insects
Often an afterthought, with more than 150,000 known species worldwide, moths are essential to the natural world. Akito Kawahara, University of Florida professor and Florida Museum of Natural History curator, speaks about local moths of Florida, and more!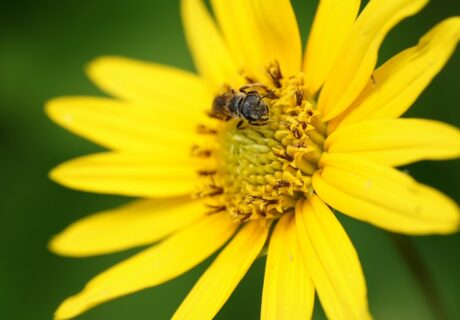 Lakeside Sunflower
Lakeside sunflower (Helianthus carnosus) is a perennial wildflower endemic to northeast Florida that inhabits open sunny edges of lakes and marshes. The beautiful bright yellow flowers attract a variety of bees, butterflies and beetles, and the seeds are eaten by birds.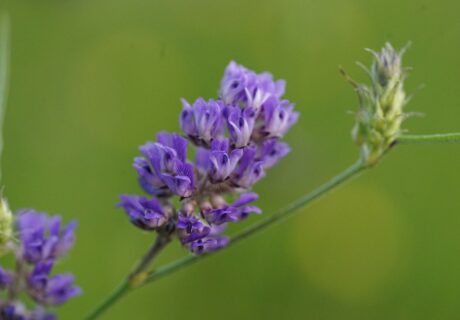 Pineland leatherroot
Pineland leatherroot (Orbexilum virgatum) is an exceptionally rare and beautiful perennial wildflower that inhabits dry to moist areas of pine savannahs. Its bright purple flowers bloom from late spring into midsummer.
July 6, 2022
Field trip: Marie Selby Botanical Gardens
Join Marie Selby Botanical Gardens guides on Sunday, August 14th at 9:30am in an exclusive members-only field trip to explore different native landscapes and habitats nestled within a tropical oasis. We will tour three areas of native flora, two of them renovated through a Florida Wildflower Foundation grant.
Pandorus sphinx
Pandorus sphinx moths display a camouflaged pattern of green and brown blocks to blend in with the world around them. They are part of the sphinx family (Sphingidae), a group known for large moth species. The host plants of the Pandorus sphinx are grape (Vitis sp.) and Virginia creeper (Parthenocissus quinquefolia).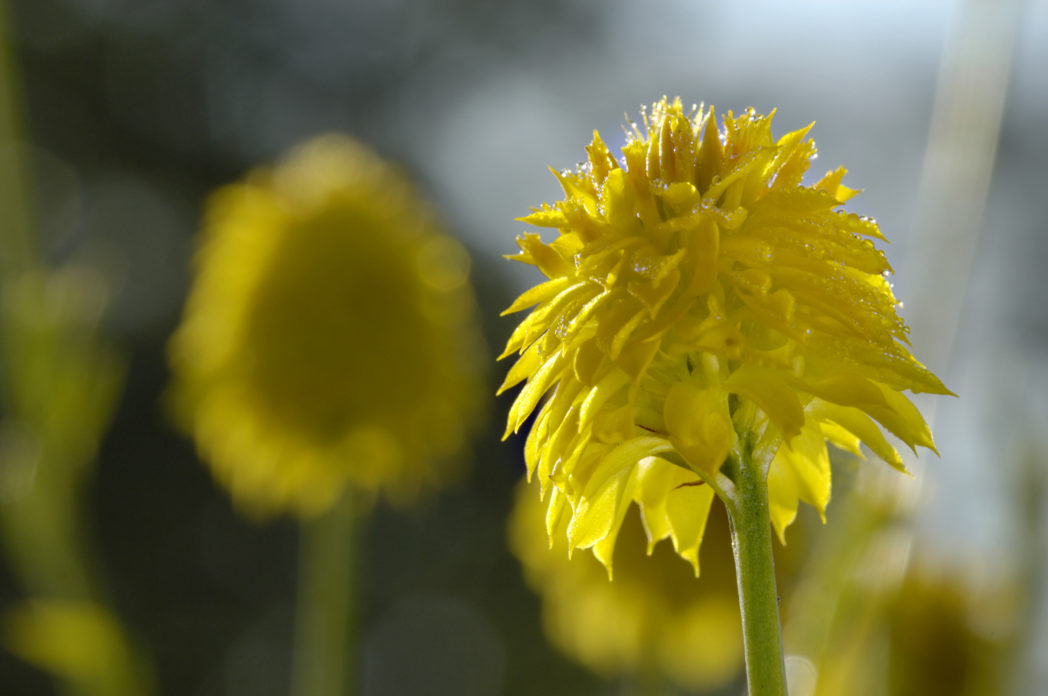 Yellow milkwort
Yellow milkroot (Polygala rugelii) is an herbaceous wildflower endemic to the Florida peninsula. Its showy flowers bloom primarily in summer and fall, but may appear throughout the year.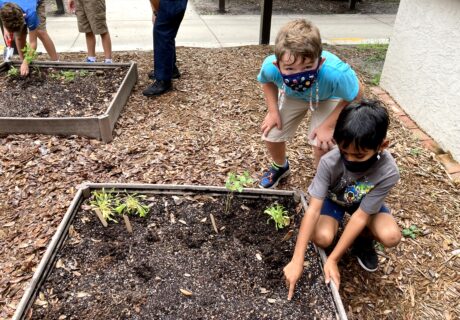 June 24, 2022
2022 Seedlings for Schools grant winners announced
Thirty schools throughout Florida have been awarded 2022 Seedlings for Schools grants from the Florida Wildflower Foundation. The grants give pre-K to high school teachers wildflower plants, personal gardening guidance and online teaching resources. Schools will receive the seedlings in September.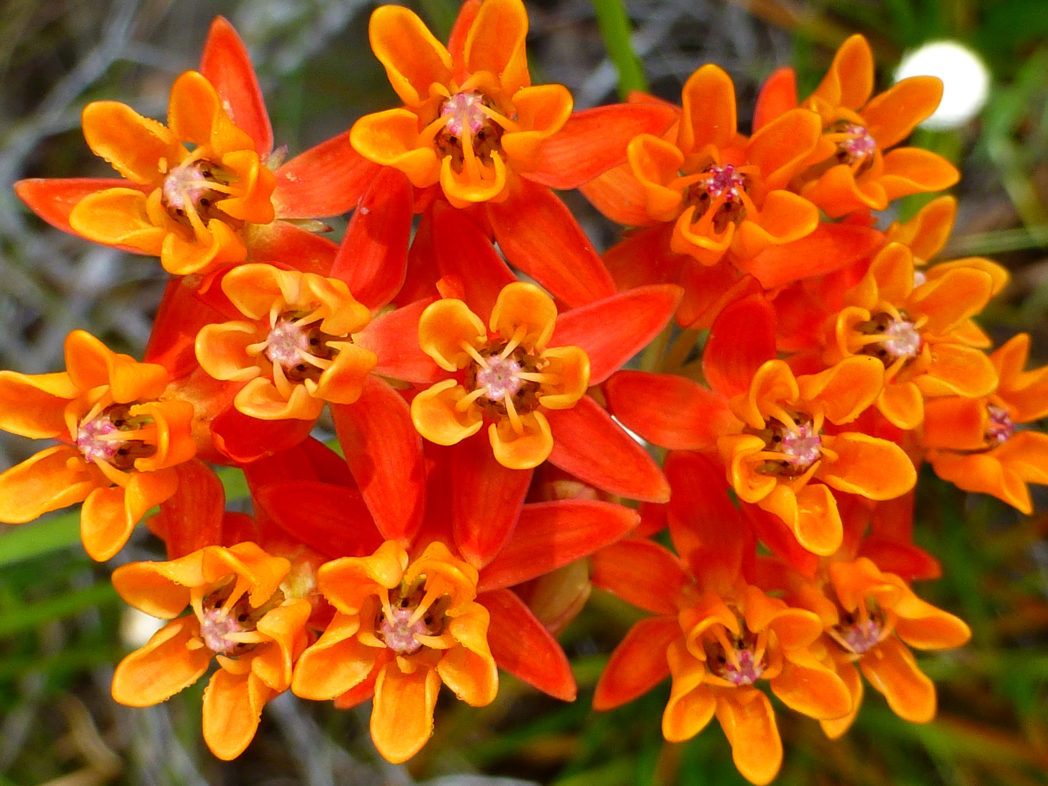 Fewflower milkweed
Fewflower milkweed (Asclepias lanceolata) is a delicate wildflower found in swamps and moist to wet pinelands and prairies throughout Florida. Its stunning orange flowers typically bloom late spring through fall.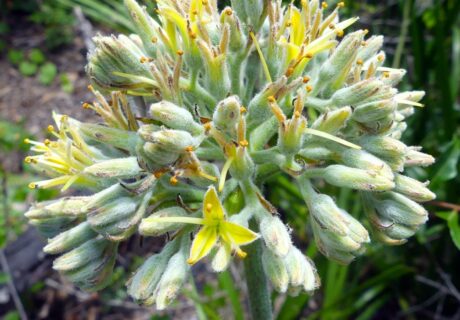 Carolina redroot
Carolina redroot (Lachnanthes caroliana) is a perennial herbaceous wildflower that blooms from summer into fall, attracting a variety of butterflies and moths.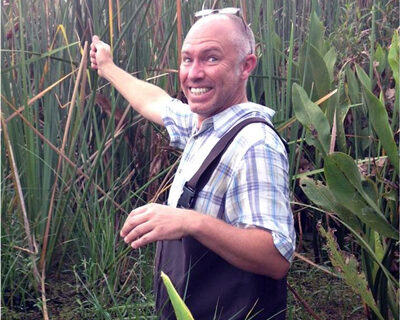 July 20, 2022 2:00 pm
Webinar: Before They Were Native — A Brief History of Florida's Flora
Over millions of years, Florida's geology and plant communities have undergone a myriad of changes. Join James Stevenson to learn about the events that lead to the Florida native plants we know today.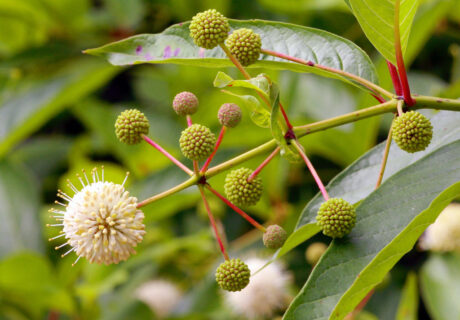 Buttonbush
Buttonbush (Cephalanthus occidentalis) is a wetland shrub with pincushion-like blooms that attract bees, butterflies and moths. Ducks and other birds eat the seeds and the foliage is browsed by deer.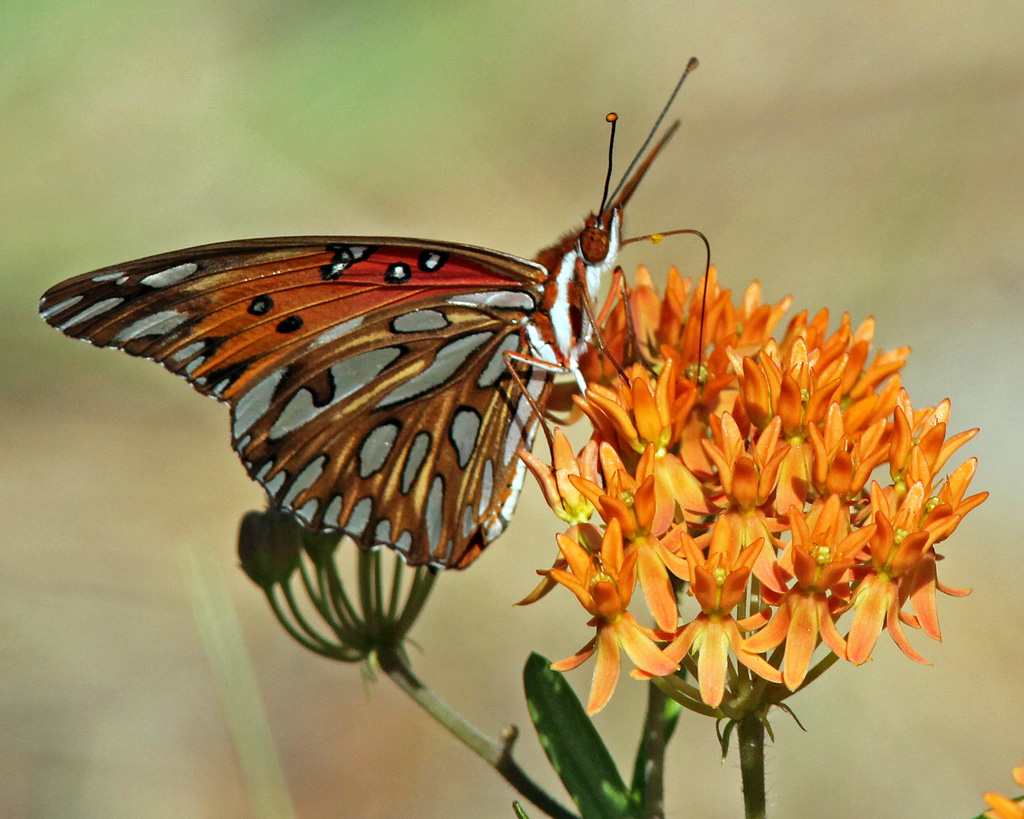 June 7, 2022
Summer is Milkweed Season
Of the 22 milkweed species that occur in Florida, all but one are native. Our native milkweeds bloom mainly in spring or summer; however, in summer, only four of them are common and relatively easy to spot. Do you know which milkweeds to look for this summer?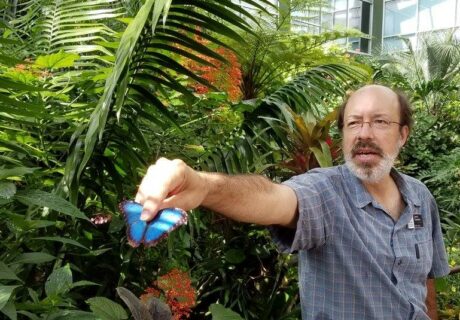 June 6, 2022
Field trip: Butterfly Rainforest
Join us for a behind-the-scenes tour of the Butterfly Rainforest at the Florida Museum of Natural History with Dr. Jaret Daniels Saturday, July 9 at 10am. Take a tour of this unique and ever-changing living ecosystem, which features hundreds of free-flying butterflies. Please note: Only members may purchase tickets for this exclusive field trip.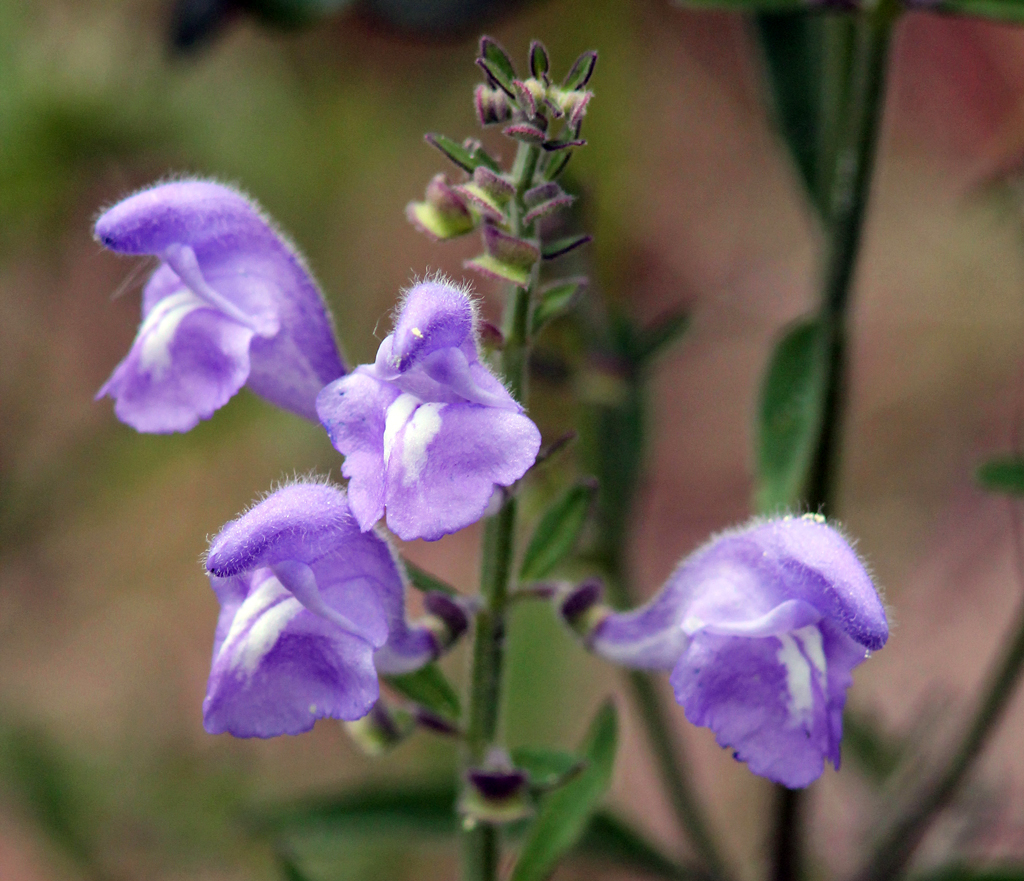 Helmet skullcap
Helmet skullcap (Scutellaria integrifolia) typically blooms in late spring and summer, attracting a wide range of bees, including leafcutter, cuckoo and bumble bees.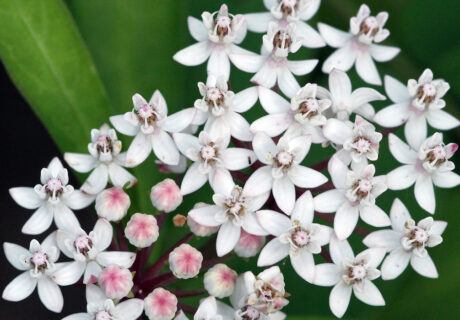 Swamp milkweed
Swamp milkweed (Asclepias perennis) blooms in late spring through early fall and attracts many pollinators. It is a larval host plant for Monarch, Queen and Soldier butterflies.