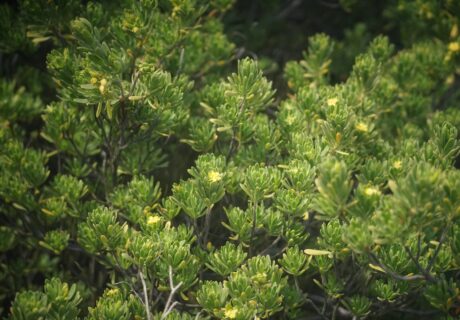 Bay cedar
Bay cedar (Suriana maritima) makes a wonderful hedge or specimen plant for coastal landscapes in Central and Southern Florida. It is evergreen, flowers year-round and is highly resistant to salt spray and hurricane force winds.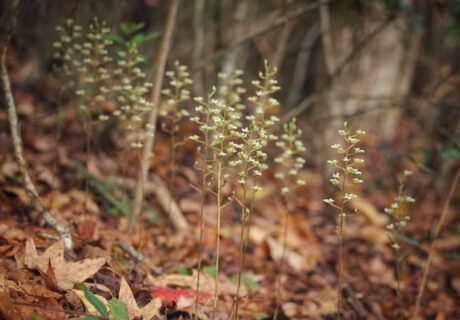 Hairy shadow witch
The Hairy shadow witch (Ponthieva racemosa) is a stunning terrestrial orchid that blooms in late fall. It grows among the leaf litter of forest hammocks and swampy areas.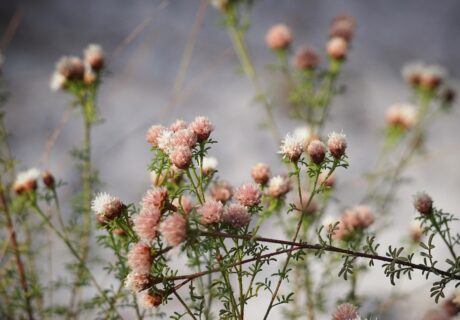 Summer farewell
Summer farewell (Dalea adenopoda), also commonly known as Tampa prairie clover, is an aptly named fall blooming wildflower endemic to Central and South Florida.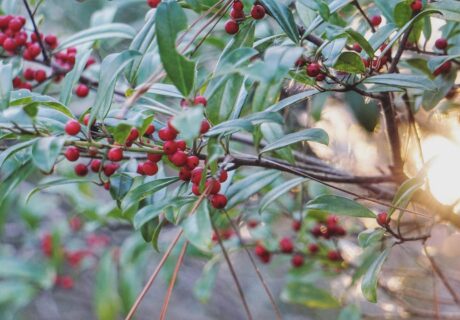 Dahoon holly
Dahoon holly (Ilex cassine) is an evergreen tree or large shrub with exceptional landscape potential. It is easy to grow and attractive year-round. Its dense foliage and abundant fruit are attractive to birds and other small wildlife.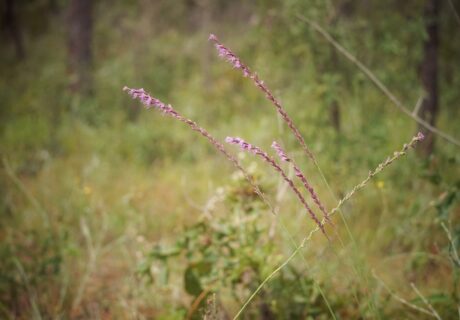 Shortleaf gayfeather
Shortleaf gayfeather (Liatris tenuifolia) is endemic to the Southeastern Coastal Plain and thrives in the dry, well-drained sands of Florida's scrub and pine flatwoods. The beautiful lavender fall blooms are a valuable food source for many pollinators.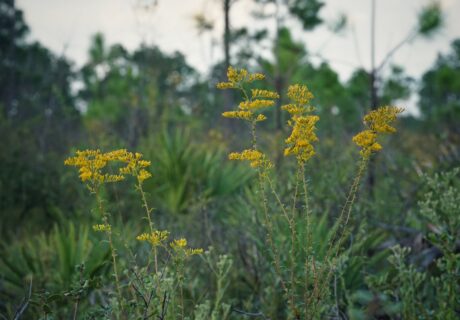 Chapman's goldenrod
Of Florida's 22 Goldenrods, Chapman's goldenrod (Solidago odora var. chapmanii) is one of the best suited to home landscapes. A wonderful wildlife supporter, it is popular with a variety pollinators, songbirds eat the seeds and it provides cover for small animals.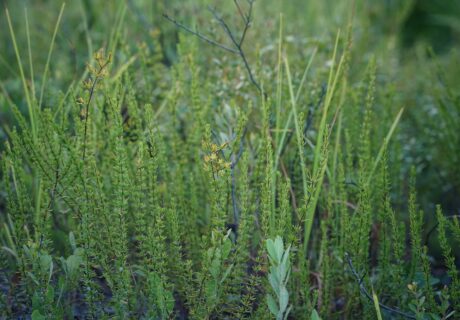 Atlantic St. John's wort
Atlantic St. John's wort (Hypericum tenuifolium) occurs in scrub, pine flatwoods, sandhills and coastal swales. Its many golden flowers bloom in the summer, attracting a host of native bees and other pollinators.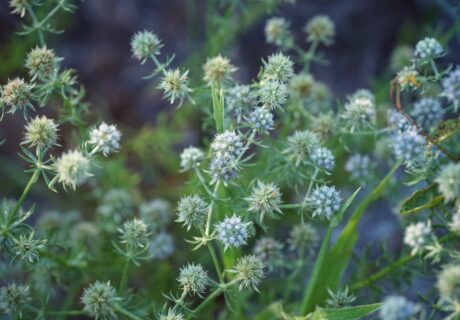 Fragrant eryngo
For much of the year, Fragrant eryngo (Eryngium aromaticum) goes unnoticed in Florida's dry flatwoods, scrub and sandhills. However, when it blooms in summer through late fall, the petite white to light blue flowers can be found in abundance.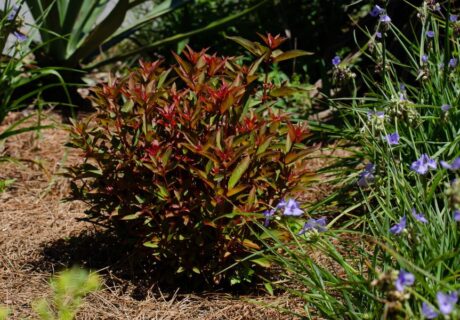 WEBINAR — Prune Your Native Plants: How, Why and When It Matters the Most
In this webinar, Amanda Martin, founder of landscape design company Grounded Solutions discusses different types of plants and the maintenance needs that are influenced by their life cycles.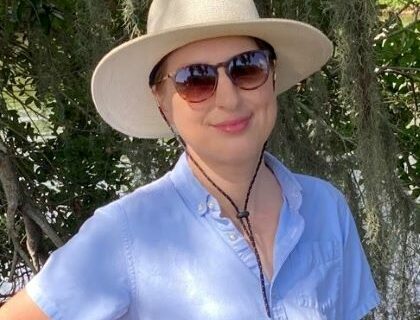 Meet board member Sara Burke
Sara Burke brings to the Florida Wildflower Foundation board of directors an extensive background in communications. She is passionate about protecting Florida's environment by creating a revolution in our own backyards!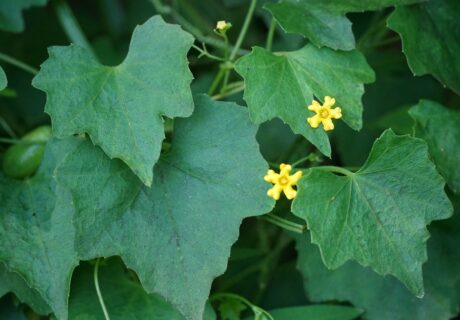 Creeping cucumber
Creeping cucumber (Melothria pendula) is a delicate vine that creeps along the forest floor and will also climb into nearby shrubs and trees. Blooming in summer through fall, it produces tiny yellow flowers and miniature watermelon-looking fruits.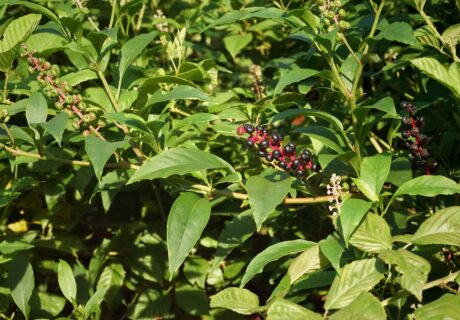 American pokeweed
Pokeweed (Phytolacca americana) is an interesting native plant with quite a history! Found throughout Florida, it grows in woodlands and disturbed sites. The plant has significant wildlife value for pollinators and birds alike.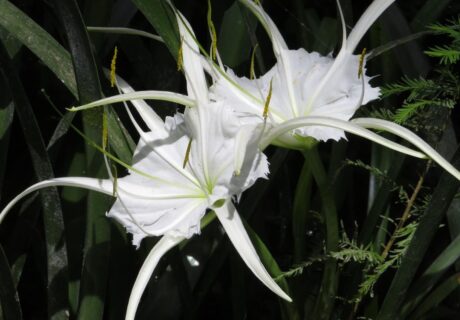 Spring-run spiderlily
The Spring-run spiderlily (Hymenocallis rotata) occurs in shallow edges of spring runs and rivers. Its large white flowers are a beacon for their primary pollinator, Sphinx moths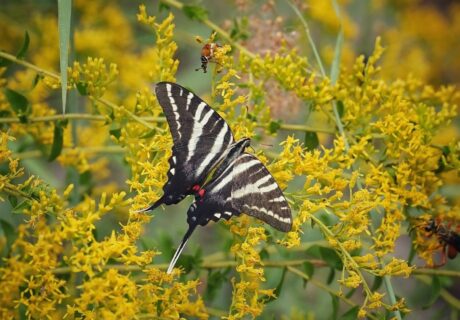 September 6, 2023
Fall is golden in Florida
Goldenrods (Solidago spp.) are a traditional harbinger of fall, lighting up the landscape with their bright yellow inflorescences. You'll find them blooming in showy masses in a variety of habitats including coastal dunes, brackish marshes, wet flatwoods, scrub and sandhills.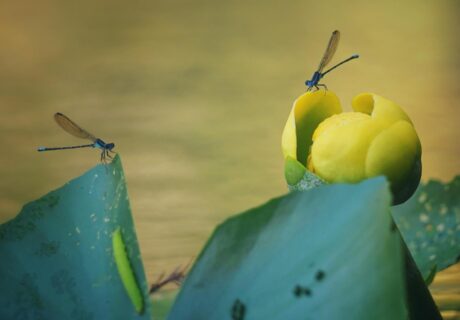 Spatterdock
Found in many slow-moving fresh water environments across Florida, Spatterdock (Nuphar advena) is a beautiful emergent aquatic wildflower with numerous benefits to wildlife.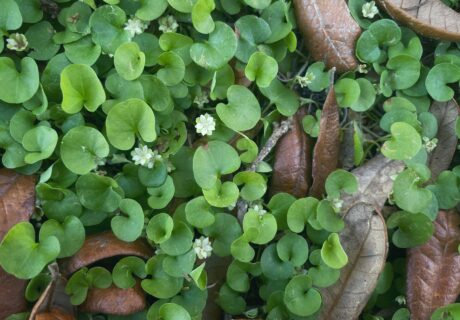 Carolina ponysfoot
If you've got a regularly irrigated lawn or a landscape that naturally holds moisture, chances are Carolina ponysfoot (Dichondra carolinensis) occurs there. Found in moist hammocks and floodplain forests, it is also a frequent inhabitant of disturbed sites.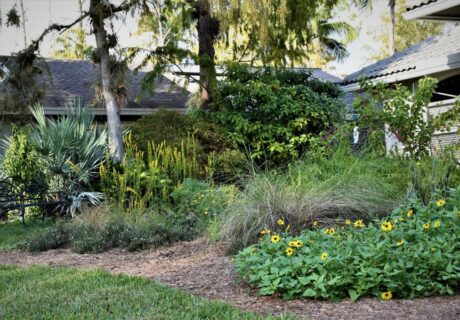 WEBINAR — How to Start a Backyard Revolution
In this webinar, Florida Wildflower Foundation's Sara Burke teaches us proven strategies to change attitudes and habits to encourage natives instead of eradicating them so we can spark a real "backyard revolution"!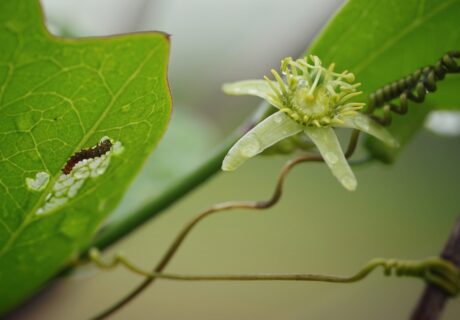 Corkystem passionflower
While Corkystem passionflower (Passiflora suberosa) may not have the showiest flowers in its family, it is known for being one of the best at attracting butterflies!
Coastal false asphodel
Coastal false asphodel (Triantha racemosa) is a delicate summer wildflower that inhabits open pine savannahs, bogs and seepage slopes.