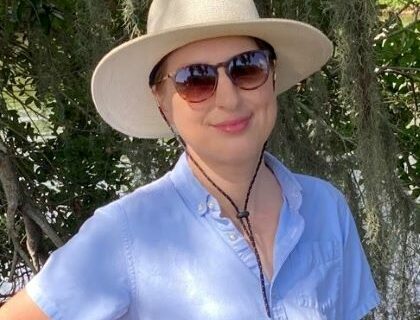 Meet board member Sara Burke
Sara Burke brings to the Florida Wildflower Foundation board of directors an extensive background in communications. She is passionate about protecting Florida's environment by creating a revolution in our own backyards!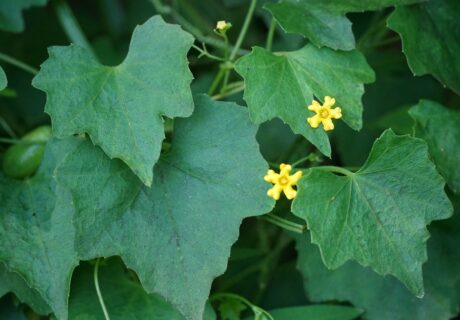 Creeping cucumber
Creeping cucumber (Melothria pendula) is a delicate vine that creeps along the forest floor and will also climb into nearby shrubs and trees. Blooming in summer through fall, it produces tiny yellow flowers and miniature watermelon-looking fruits.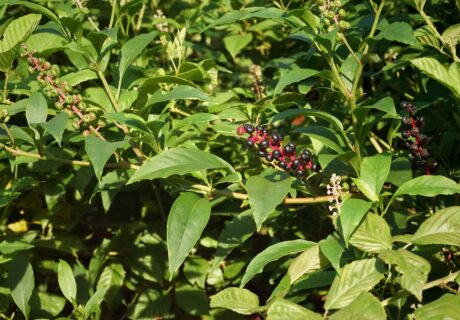 American pokeweed
Pokeweed (Phytolacca americana) is an interesting native plant with quite a history! Found throughout Florida, it grows in woodlands and disturbed sites. The plant has significant wildlife value for pollinators and birds alike.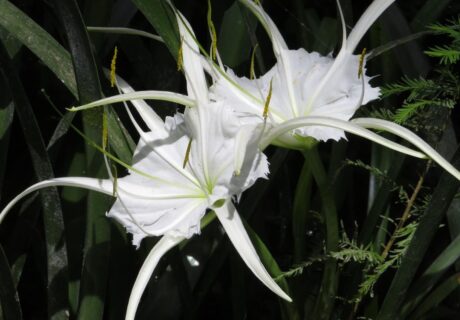 Spring-run spiderlily
The Spring-run spiderlily (Hymenocallis rotata) occurs in shallow edges of spring runs and rivers. Its large white flowers are a beacon for their primary pollinator, Sphinx moths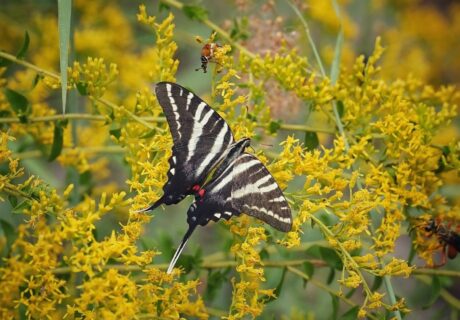 September 6, 2023
Fall is golden in Florida
Goldenrods (Solidago spp.) are a traditional harbinger of fall, lighting up the landscape with their bright yellow inflorescences. You'll find them blooming in showy masses in a variety of habitats including coastal dunes, brackish marshes, wet flatwoods, scrub and sandhills.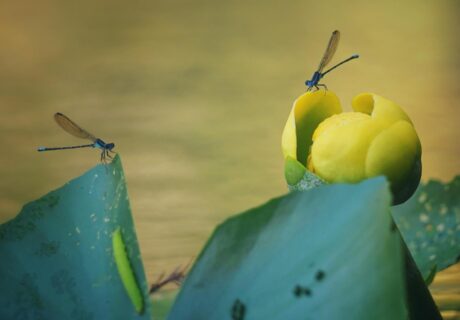 Spatterdock
Found in many slow-moving fresh water environments across Florida, Spatterdock (Nuphar advena) is a beautiful emergent aquatic wildflower with numerous benefits to wildlife.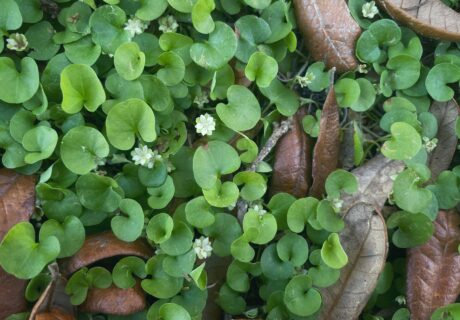 Carolina ponysfoot
If you've got a regularly irrigated lawn or a landscape that naturally holds moisture, chances are Carolina ponysfoot (Dichondra carolinensis) occurs there. Found in moist hammocks and floodplain forests, it is also a frequent inhabitant of disturbed sites.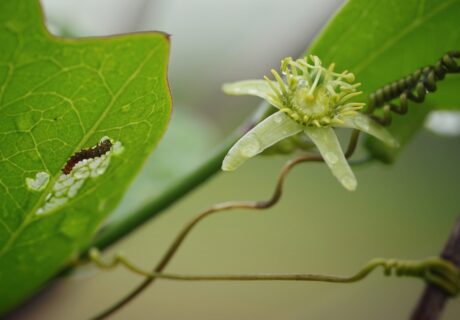 Corkystem passionflower
While Corkystem passionflower (Passiflora suberosa) may not have the showiest flowers in its family, it is known for being one of the best at attracting butterflies!
Coastal false asphodel
Coastal false asphodel (Triantha racemosa) is a delicate summer wildflower that inhabits open pine savannahs, bogs and seepage slopes.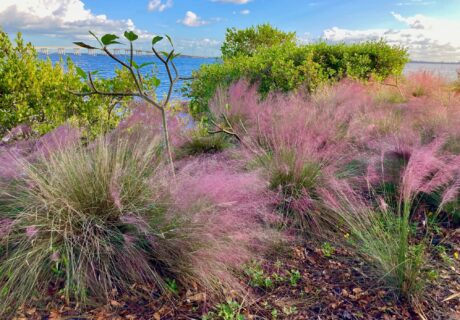 WEBINAR — From Beaches to Bays — Native Plants for Florida's Coastal Communities
Restoration ecologist and landscape designer Nichole Perna discusses the best native landscape plants and practices for coastal communities. She covers which native wildflowers will fare the best in Florida's tough coastal environments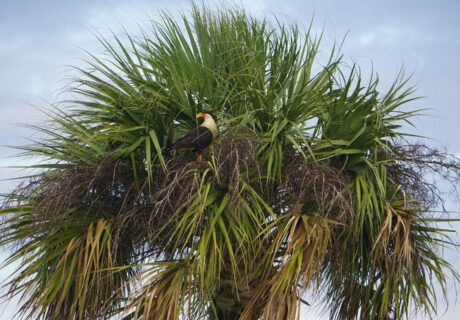 Sabal palm
As one of our most ubiquitous native plants, it is easy to see why Sabal palm (Sabal palmetto) is Florida's state tree. Also known as Cabbage palm, this evergreen fan palm occurs nearly throughout Florida.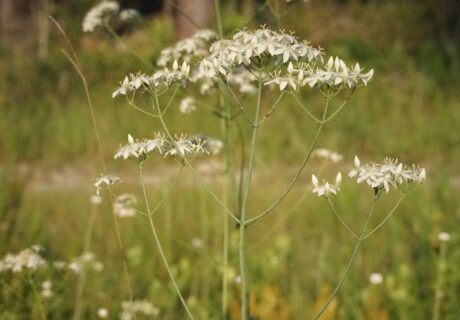 Largeleaf rosegentian
Largeleaf rosegentian (Sabatia macrophylla) is a strikingly white wildflower that occurs in wetland savannas, wet pinelands and even roadside ditches in Florida's Panhandle and northeast corner.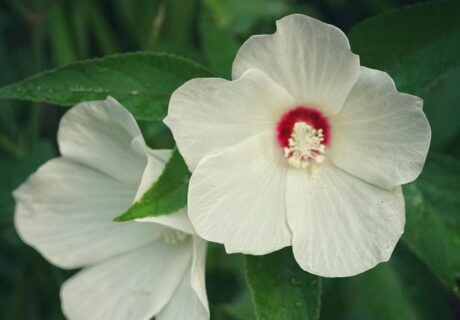 Crimsoneyed rosemallow
In early to mid-summer, North Florida wetlands and roadside ditches are adorned with the big brilliant white flowers of Crimsoneyed rosemallow (Hibiscus moscheutos). This wildflower blooms profusely and has an abundance of wildlife value.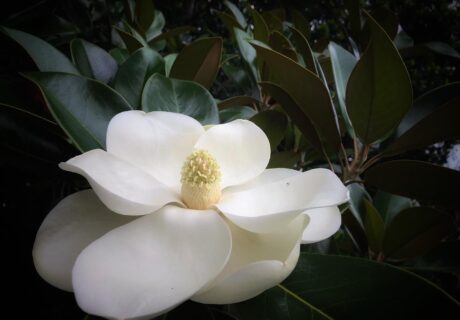 Southern magnolia
Southern magnolia (Magnolia grandiflora) is a majestic and iconic evergreen tree found in mesic hammocks and slope forests in North and Central Florida. It is renowned for its showy fragrant flowers, dramatic dark green leaves, and stately form.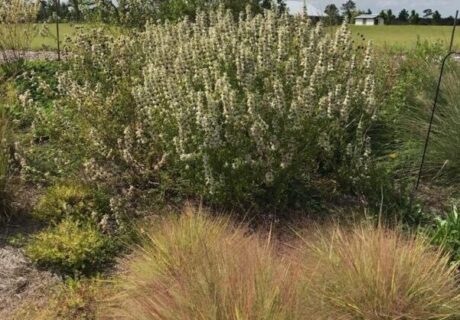 WEBINAR — Native Plants in Urban Soils, Points to Ponder
In this webinar, Brooke Moffis from Lake County UF/IFAS shares lessons about irrigation needs, soil amendments and plant survivorship from a cutting-edge research project.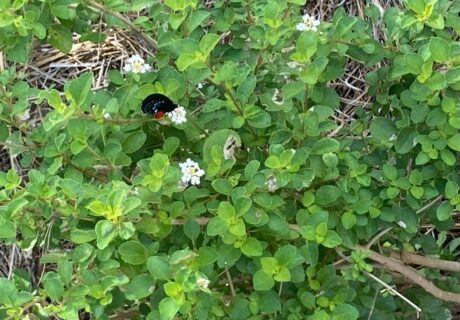 July 5, 2023
Atalas thrive in Viva Florida garden
Atala butterflies were recently spotted in a Melbourne Beach garden funded by a Viva Florida grant. Once believed to be extinct, the presence of the Atala here is a prime example of the impact of grassroots conservation efforts.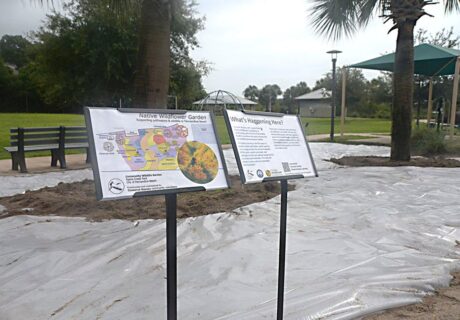 July 5, 2023
Foundation awards 9 Viva Florida grants
The Florida Wildflower Foundation is pleased to announce the recipients of this year's Viva Florida Landscape Demonstration Garden grants. Nine grants were awarded for projects from Palm Beach County in South Florida to Santa Rosa County in the Panhandle.
Curtiss' milkweed
Curtiss' milkweed (Asclepias curtissii) is a long-lived and somewhat mysterious milkweed endemic to the Florida scrub.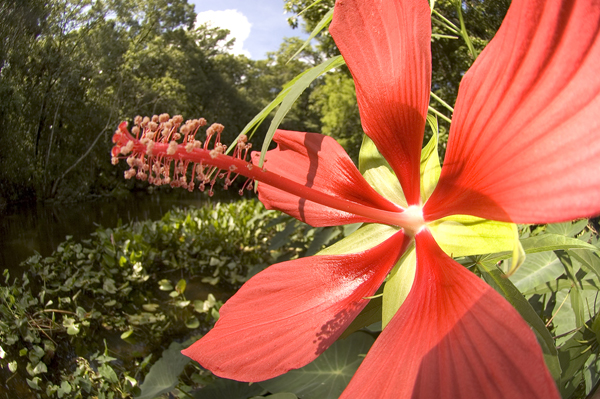 June 22, 2023
Meet the Mallows
Members of the mallow family shine throughout Florida during the summer months. Meet a few of our favorite stars in the summer bloom report.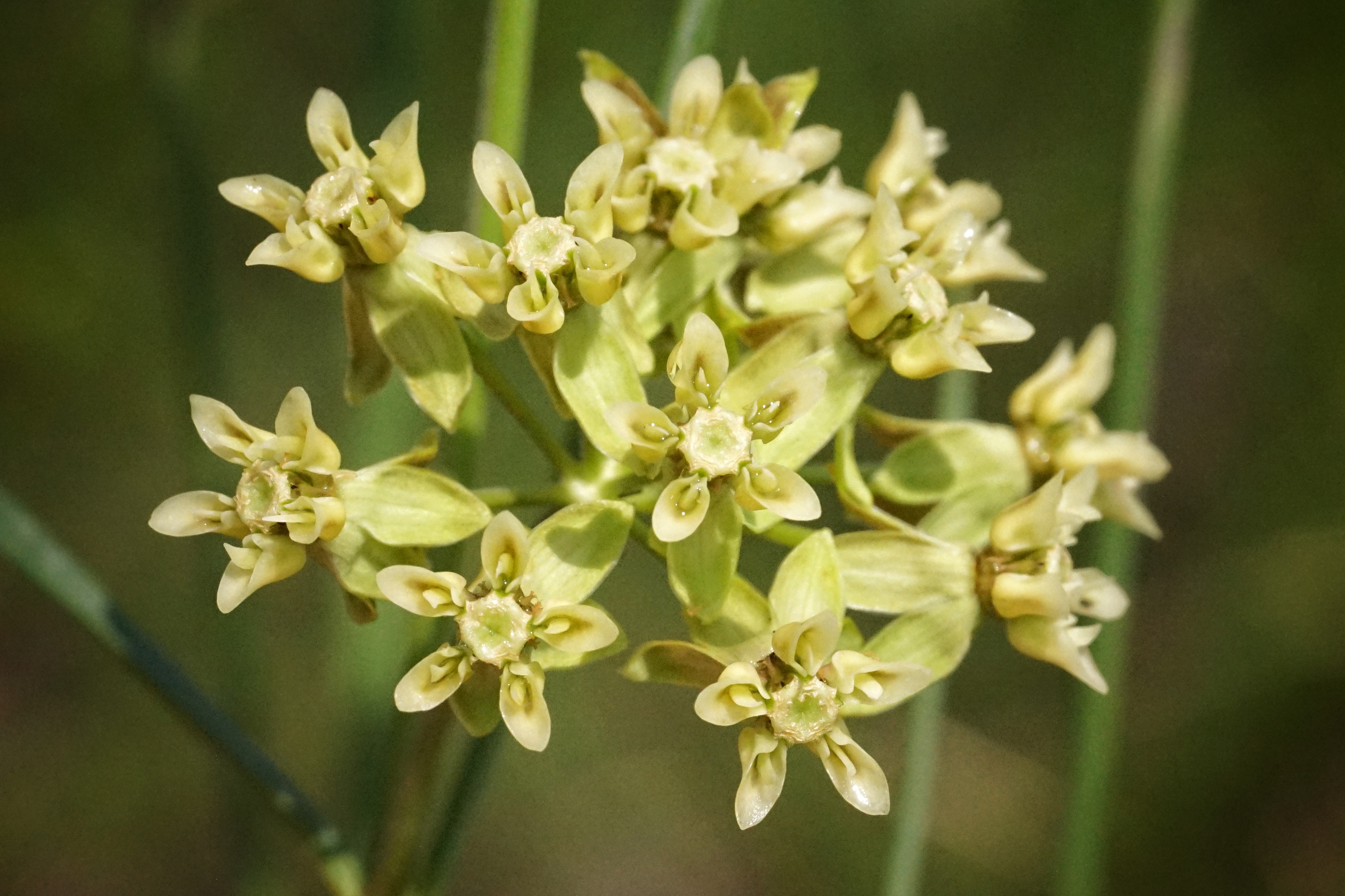 Southern milkweed
Southern milkweed (Asclepias viridula) is a rare, state-threatened wildflower found in wet prairies, flatwoods and bogs.