News & Events
Latest from us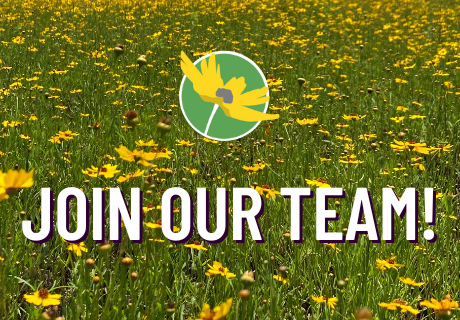 November 23, 2022
Operations and Development Coordinator
The Florida Wildflower Foundation is seeking an energetic, creative and self-motivated person to join our team as Communications Coordinator. The position offers the opportunity to participate in a broad range of duties as part of a small, professional, team-oriented conservation organization. The Communications Coordinator will help develop and implement dynamic communications strategies across a variety of platforms.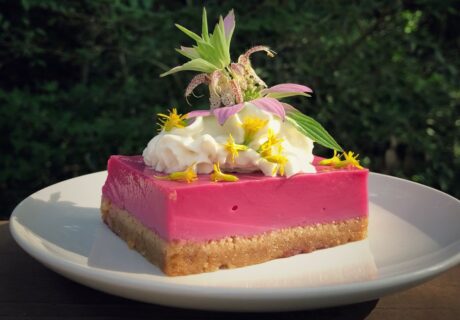 January 18, 2023 2:00 pm
Webinar: I Eat Flowers (and Other Things)
Join us on Wednesday, January 18 at 2pm as naturalist and forager Betsy Harris guides us through a year of seasonal eating, featuring edible native plants and wildflowers as inspiration for incorporating wild foods into our everyday diets.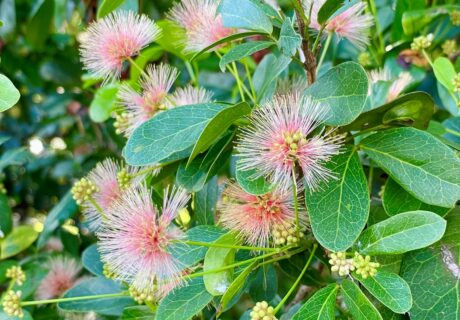 Florida Keys blackbead
Florida Keys blackbead is a lovely tropical shrub common to coastal hammocks in Southeast Florida. Its beautiful blooms and wildlife value make it a great addition to the home landscape.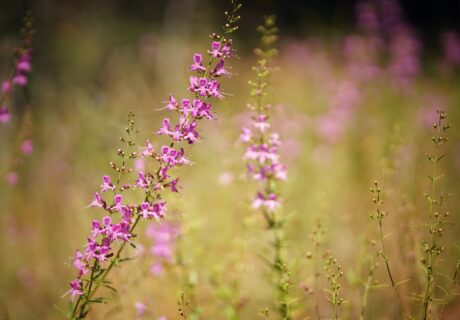 Coastalplain balm
Coastalplain balm is a striking wildflower found in sandhill and scrub habitats. When in bloom, a single plant may have up to 100 or more bright to pale pink flowers. This creates beautiful fields abuzz with happy bees feasting on nectar and pollinating the plants. Not only is this scene pleasant on the eyes, but the plants also have a wonderful minty aroma that fills the air around them.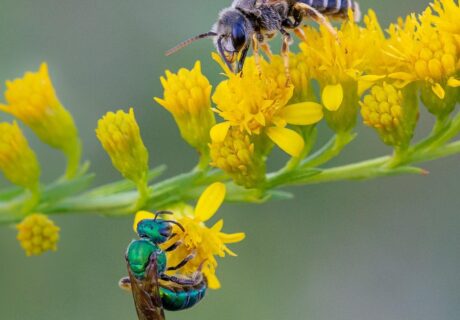 December 14, 2022 2:00 pm
Webinar: Florida's Native Bees in Winter
Our next webinar will be on Wednesday, December 14 at 2pm. Laura Langlois Zurro, founder of the Florida Native Bees Facebook group, will take us on a photographic journey of some of the bees that can be observed in Florida between November and March, as well as the plants they need to survive.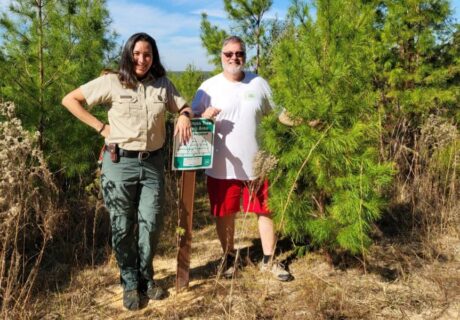 December 3, 2022 10:00 am
Field trip: 2022 Christmas tree cutting
Join the Florida Wildflower Foundation on Dec. 3 for our annual Christmas tree cutting event. A Forest Service biologist will introduce us to the Ocala National Forest and the incredible habitats being managed and restored there. Find out how the Forest Service balances providing resources to the public and conservation of these critical lands. Then we'll caravan to the Christmas tree cutting site, where everyone with a permit will have the opportunity to pick out and cut down their very own fresh-from-Florida sand pine.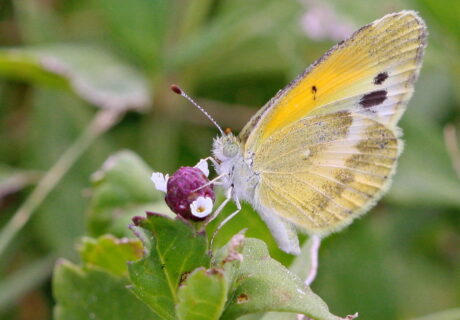 Dainty sulphur
Also known by the common name Dwarf yellow, the Dainty sulphur butterfly is the smallest sulphur in North America. It nectars at asters, especially those low to the ground, including Smallfruit beggarticks (Bidens mitis), Beggarticks (Bidens alba), Burr marigold (Bidens laevis), Common sneezeweed (Helenium autumnale) and Southeastern sneezeweed (Helenium pinnatifidum).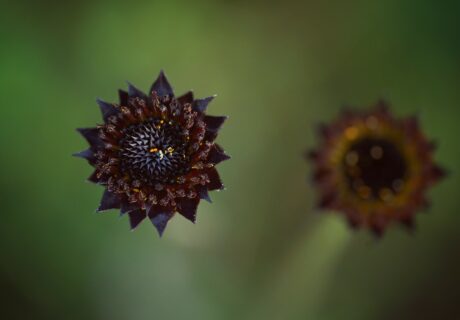 October 27, 2022
5 Spooky Florida Wildflowers
From the sunflower that rejects the bright and shiny disposition to a ghostly wildflower that haunts the leaf litter on the forest floor, here's 5 spooky Florida wildflowers that are sure to get you in the Halloween spirit.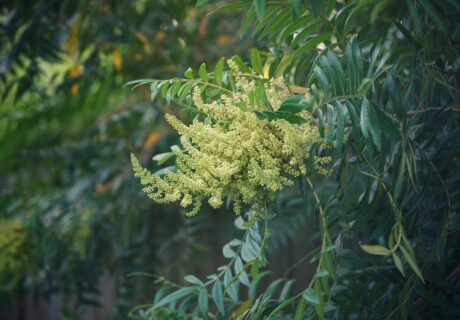 Winged sumac
Winged sumac is a beautiful shrub to small tree found in flatwoods, dry prairie, sandhills, and disturbed sites throughout the eastern US and into Canada that has a wealth of both wildlife and ethnobotanical value.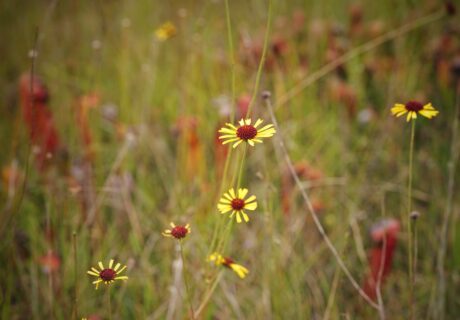 Purpledisk honeycombhead
State-endangered Purpledisk honeycombhead occurs in wet pine flatwoods, savannas, bogs and wet ditches and is pollinated by a variety of insects including bumblebees and butterflies. Its known populations are threatened due to habitat loss and fire suppression.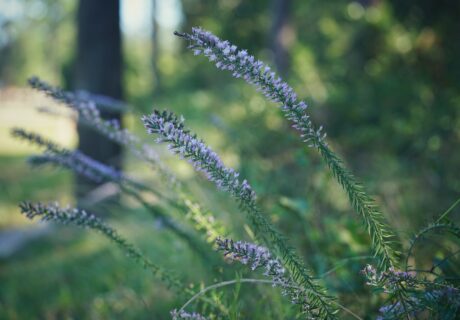 Pinkscale gayfeather
In fall, Florida's natural areas and roadsides light up with flares of bright purple from our 17 native Liatris species. Among them, Pinkscale gayfeather (also called Elegant blazing star) is one of the most beautiful and unique. Butterflies and bees are attracted in abundance to its flowers and feed on the nectar they provide.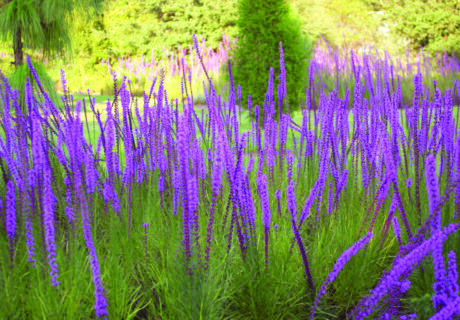 October 5, 2022
Fall in the Florida Native Plant Garden
As cooler temperatures begin to sneak in and provide a much-needed break from summer's heat and humidity, fall is the perfect time to get back out in the garden to enjoy wildflowers and wildlife, do some maintenance and get planting!
October 12, 2022 2:00 pm
Webinar: A Beginner's Guide to Creating Habitat in Your Home Landscape
Executive Director Stacey Matrazzo shares her journey of transforming her home landscape into a native garden and highlights some of Florida's tried-and-true, easy-to-grow native plants. Learn how easy it is to beautify your landscape with natives and transform it into a living ecosystem with "real Florida" style.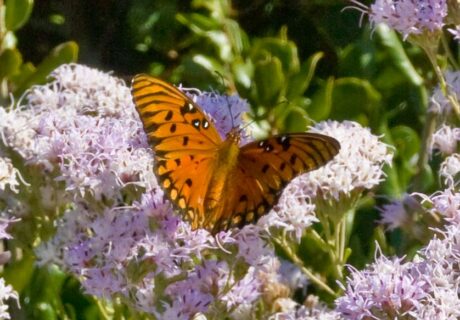 November 5, 2022 9:00 am
Field trip: Lyonia Preserve
Join us Saturday, Nov. 5 at 9:00 am for a tour of Lyonia Preserve led by resident expert Stephen Kintner. Named after the plant Rusty lyonia, the preserve consists of 360 acres of restored Florida scrub habitat. Come see the Garberia in full bloom!
Holywood lignumvitae
Holywood lignumvitae is a beautiful and fascinating tropical plant whose range is limited in the U.S. to the southern tip of Florida. It is a larval host for the Lyside sulphur butterfly and provides a nectar source for bees and other butterfly species. The seeds also attract and provide food for birds.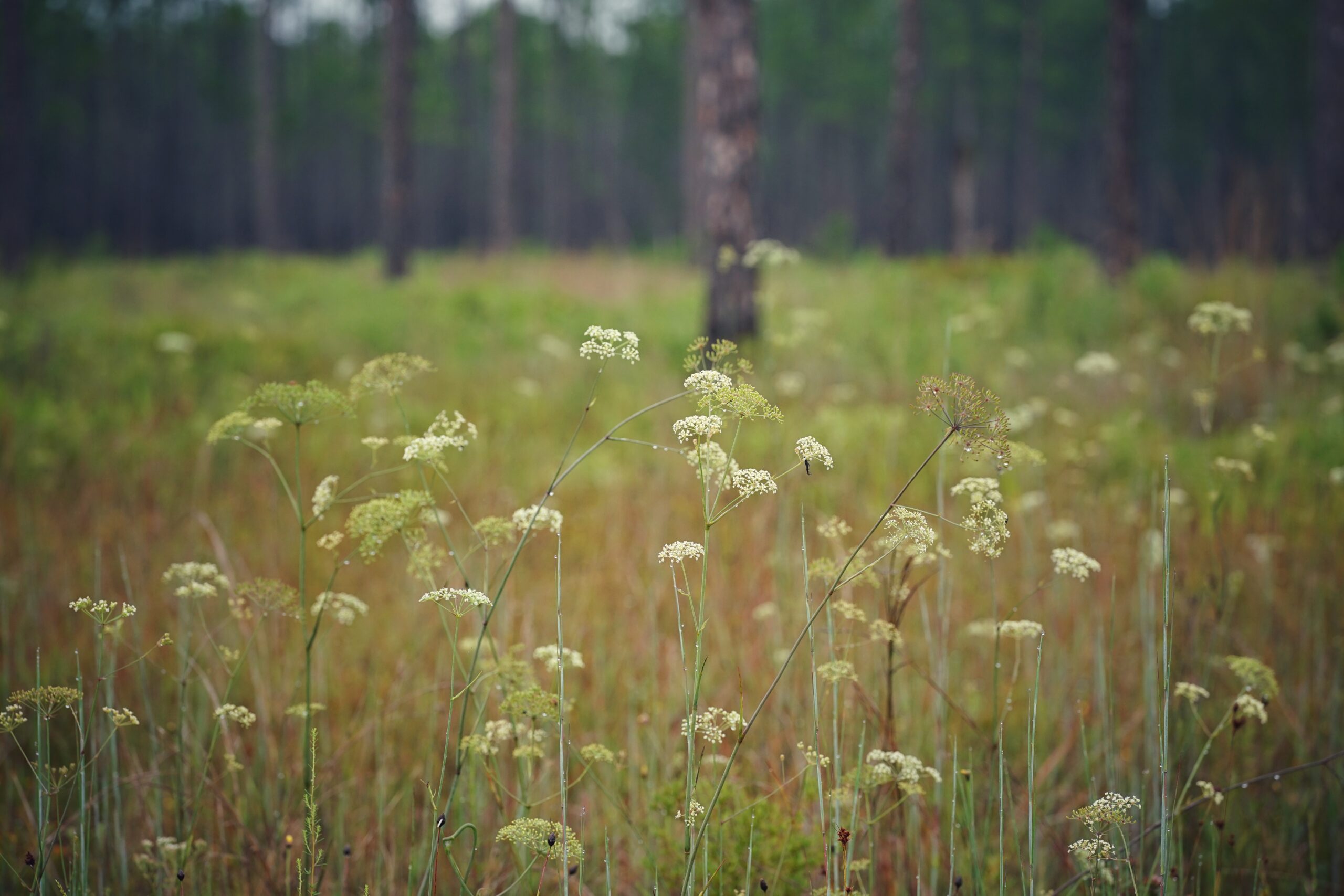 Water cowbane
In late summer and early fall, shallow freshwater wetlands across Florida burst to life with tall stands of Water cowbane. It is a larval host for the Eastern black swallowtail butterfly and the flowers attract a wide variety of pollinators.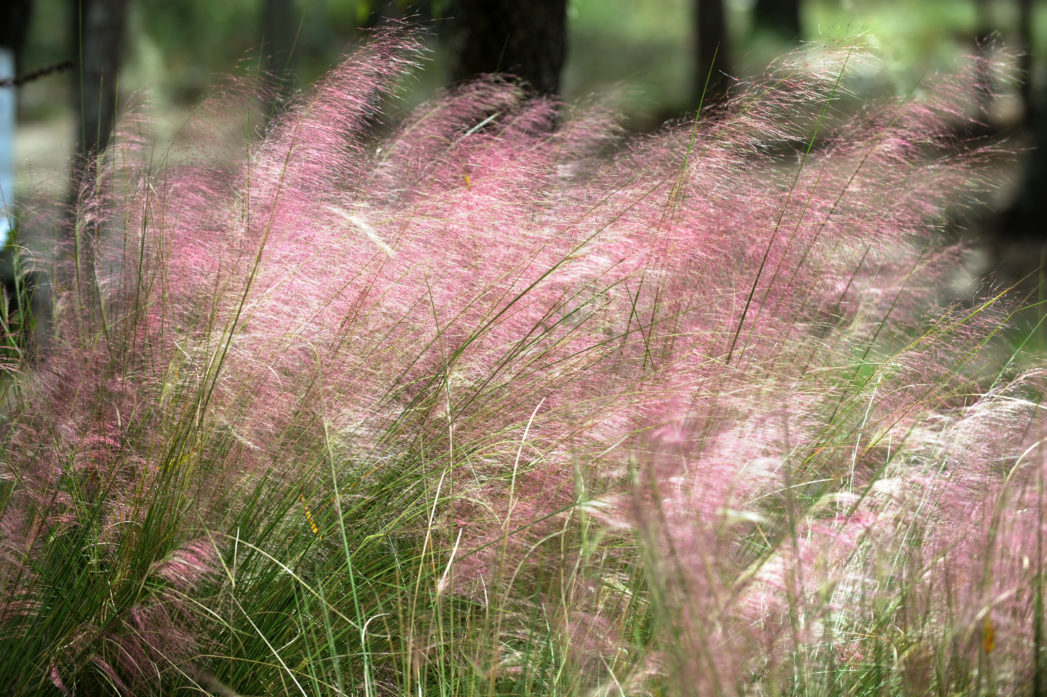 September 12, 2022
Native grasses shine in the fall
Florida has many native grasses — and most of our showiest grasses bloom in the fall. The best places to see them are rural areas and roadsides, and in natural lands like national and state forests.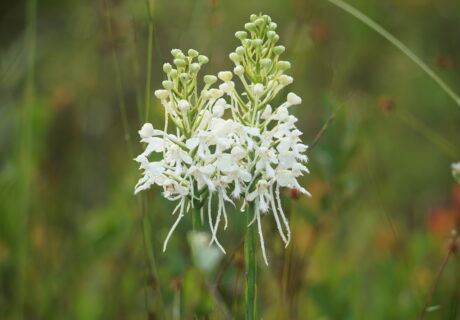 White fringed orchid
White fringed orchid is a striking wildflower found in bogs and wet meadows across North and Central Florida. The summer blooms attract many pollinators from bees to butterflies and moths.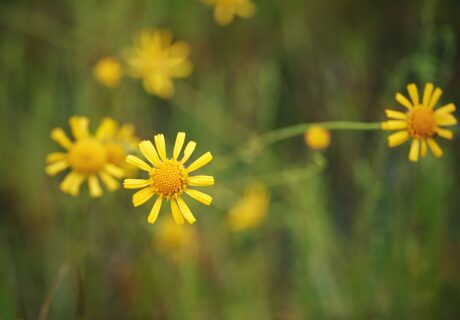 Oneflower honeycombhead
Oneflower honeycombhead is endemic to the SE US coastal plain region and found in wet pine savannahs and flatwoods. Its beautiful yellow flowers attract butterflies and bees and the seedheads provide food for birds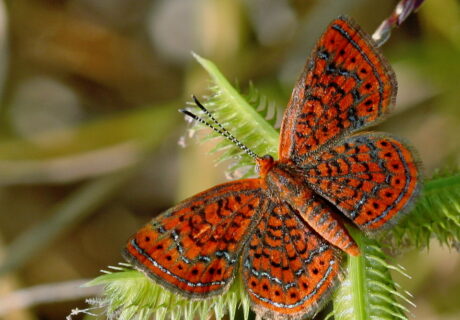 Little metalmark
The Little metalmark is one of the tiniest butterflies, having a wingspan of only 1.2 – 2.5 cm. The silver markings on its wings give members of the Riodinidae family the common name "metalmark." Host plants of the Little metalmark caterpillar are in the Asteraceae family, and include Purple thistle (Cirsium horridulum), Vanillaleaf (Carphephorus odoratissimus) and Climbing hempvine (Mikania scandens).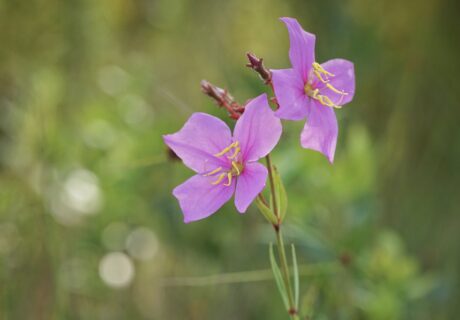 Savannah meadowbeauty
Of Florida's 10 native meadowbeauties (Rhexia genus), the Savannah meadowbeauty (Rhexia alifanus) stands among the tallest at around 4 feet. Its bright pink blooms can be seen rising up like flags from the shorter vegetation of the pine flatwoods, wet savannahs and roadside ditches. It is pollinated by bees through a unique strategy called buzz pollination!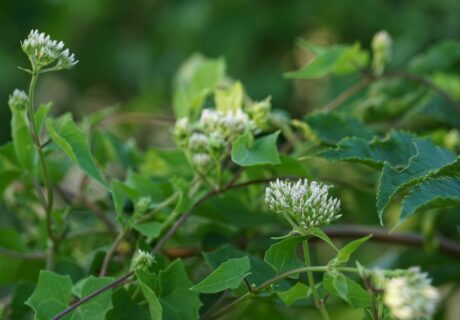 Climbing hempvine
Climbing hempvine is a lovely herbaceous vine that can be found rambling among low-growing vegetation along the edges of wet forests, prairies and marshes. It packs some powerful wildlife value as a larval host for the Little metalmark butterfly, nectar source for a diversity of pollinators, and nutritious forage for herbivorous mammals.