Swamp rosemallow (Hibiscus grandiflorus) by Ray Mathews, courtesy of Lady Bird Johnson Wildflower Center. Click on terms for botanical definitions. View post as a PDF.
Swamp rosemallow is a deciduous perennial wildflower with showy pink blooms. Its solitary flowers are large and somewhat nodding; they have 5 whitish-pink to rose-colored petals and red centers. Leaves are deltoid to heart-shaped, have toothed margins and are alternately arranged. They are grayish-green in color and velvety, giving the foliage a silvery tone. Stems and bracts are pubescent, as are the capsules.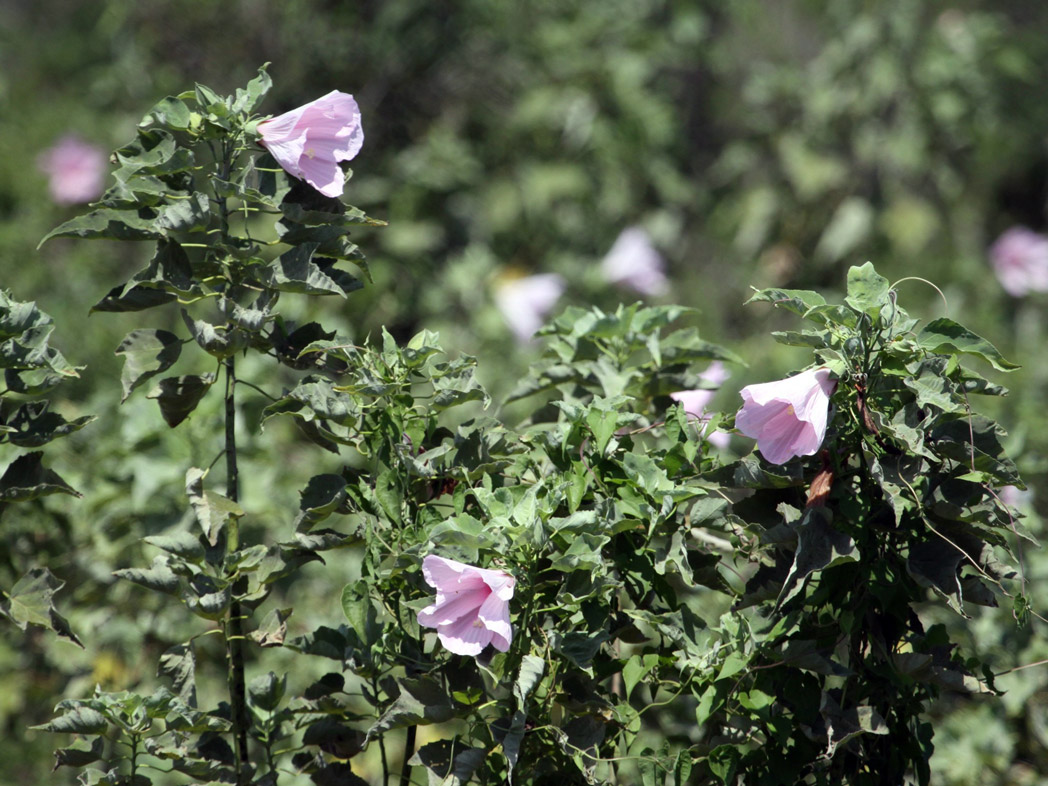 Swamp rosemallow blooms from summer into early fall. It occurs naturally in marshes and swamps, in wet ruderal areas, and along edges of lakes, ponds and rivers. It is often seen in large masses in open marsh areas.
Family: Malvaceae (Mallow family)
Native range: Nearly throughout Florida
To see where natural populations of Swamp rosemallow have been vouchered, visit www.florida.plantatlas.usf.edu.
Hardiness: Zones 8A–10
Lifespan: Perennial
Soil: Moist to inundated sand or muck
Exposure: Full sun
Growth habit: 6–10' tall
Propagation: Seeds
Garden tips: Due to its size, swamp rosemallow is best suited for broad, expansive landscapes, but can also serve as a beautiful centerpiece in a mixed container planting. It may be propagated by seed.
Swamp rosemallow seeds are available from the Florida Wildflower Cooperative. Plants are often available at nurseries that specialize in native plants. Visit PlantRealFlorida.org to find a native nursery on your area.
For more information on other Hibiscus species, see these resources: