Pictured above: Fragrant eryngo (Eryngium aromaticum) by Emily Bell. Click on terms for botanical definitions. View post as a PDF.
For much of the year, Fragrant eryngo (Eryngium aromaticum) goes unnoticed among the diverse flora of Florida's dry flatwoods, scrub and sandhills. However, when it bursts into bloom in summer through late fall, the petite white to light blue flowers can be found in abundance. Almost endemic to our state, it also ranges slightly into Alabama and Georgia.
Stems are 1-2 feet long, prostrate, and emerge from a basal rosette of dissected leaves with spiny tips. These light green stems bear alternate leaves that are even more deeply dissected than those at the base. Numerous flowerheads form at the end of each stem. Individual flowerheads are about ½ inch in diameter, globular and are surrounded by spiny bracts. With the sprawling habit of the stems, these plants stand only about 6 inches to 1 foot high.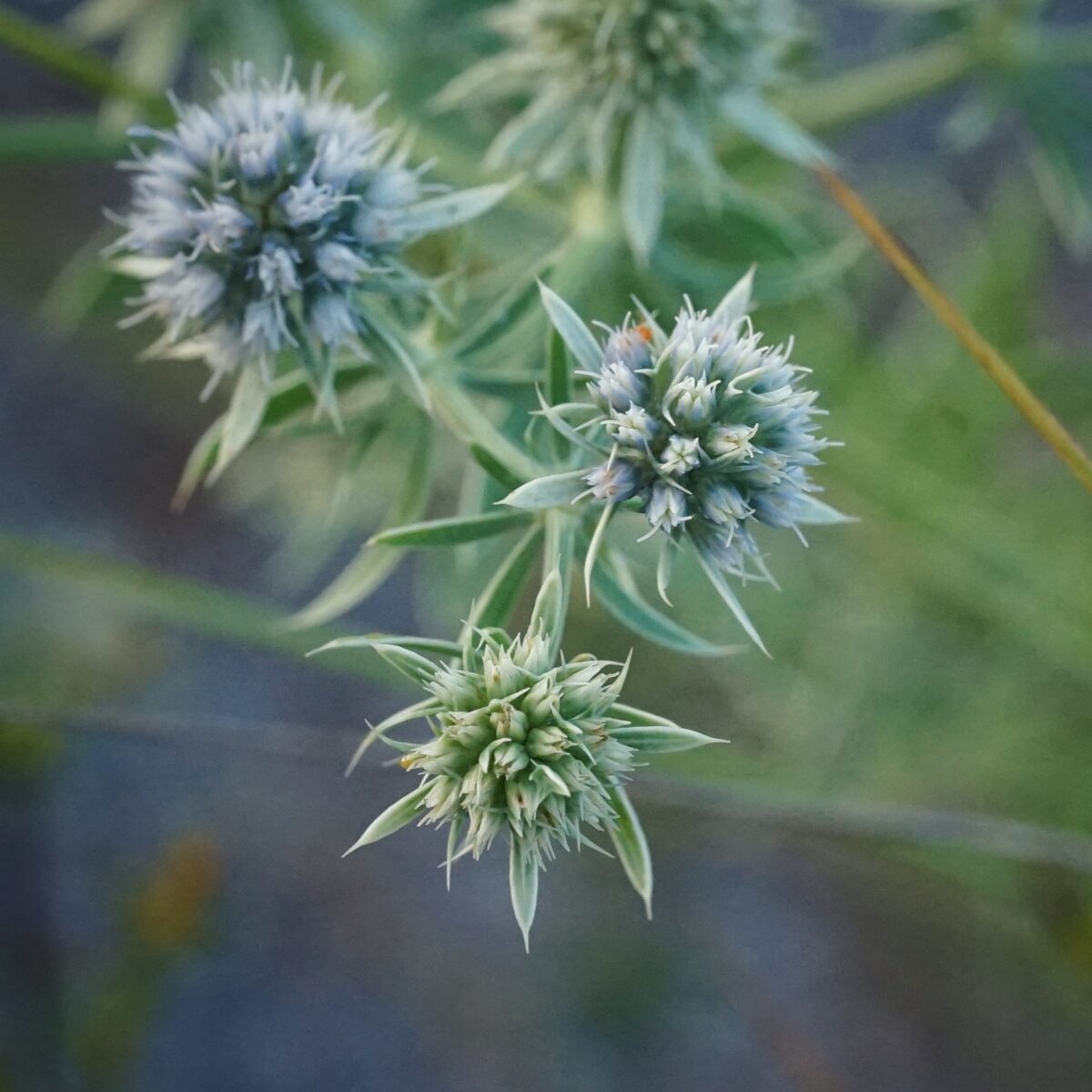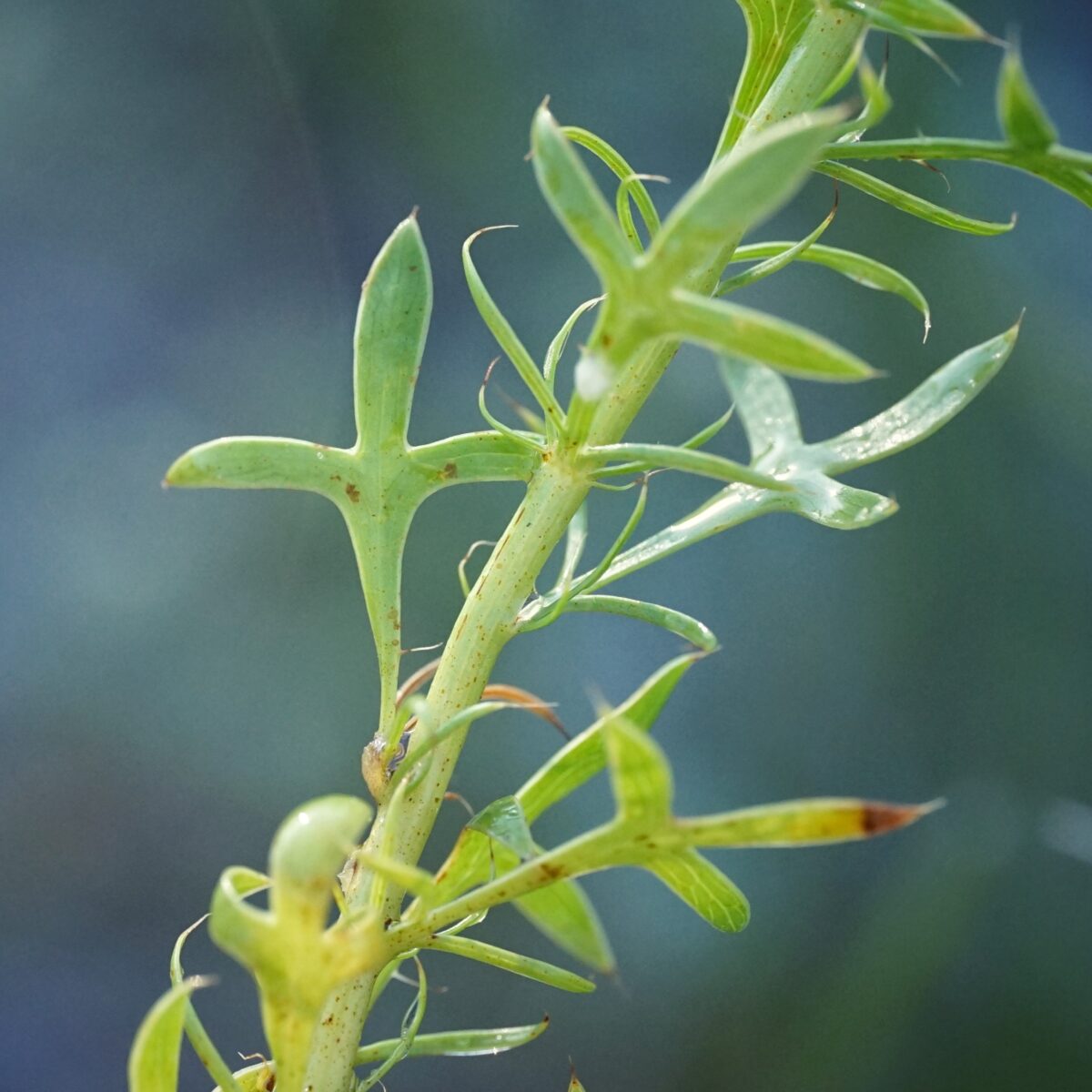 Fragrant eryngo attracts numerous pollinators including sweat bees, thread-waisted wasps and small potter wasps. It is also a larval host for the Eastern black swallowtail butterfly.
Family: Apiaceae (Carrot, celery or parsley family)
Native range: Peninsular Florida
To see where natural populations of Fragrant eryngo have been vouchered, visit florida.plantatlas.usf.edu
Hardiness: Zones 8A–10B
Lifespan: Perennial
Soil: Well drained sand
Exposure: Full sun
Growth habit: Low growing and sprawling
Propagation: Seed
Garden tips: As a useful pollinator plant, Fragrant eryngo can make a nice addition to a naturalistic butterfly garden. Its low-growing, rambling habit is not well suited to a more formal garden aesthetic.
Fragrant eryngo is uncommon in cultivation but may occasionally be available from nurseries that specialize in Florida native plants. Visit www.PlantRealFlorida.org to find a nursery in your area.
Learn more about about Fragrant eryngo from The Institute of Regional Conservation.