Pictured above: Crested fringed orchid (Platanthera cristata) by Emily Bell. Click on terms for botanical definitions. View post as a PDF.
Crested fringed orchid (Platanthera cristata) is a state-threatened terrestrial orchid found in wet prairies, seepage bogs, ditches and wet pine flatwoods. Its bright yellow to light orange flowers bloom in summer, peaking in August. Bees are thought to be its primary pollinator.
A dense inflorescence bears many resupinate flowers with highly fringed labellums, spurs that protrude from the back, and a triangular nectary orifice. Stems produce 2-4 tapered leaves.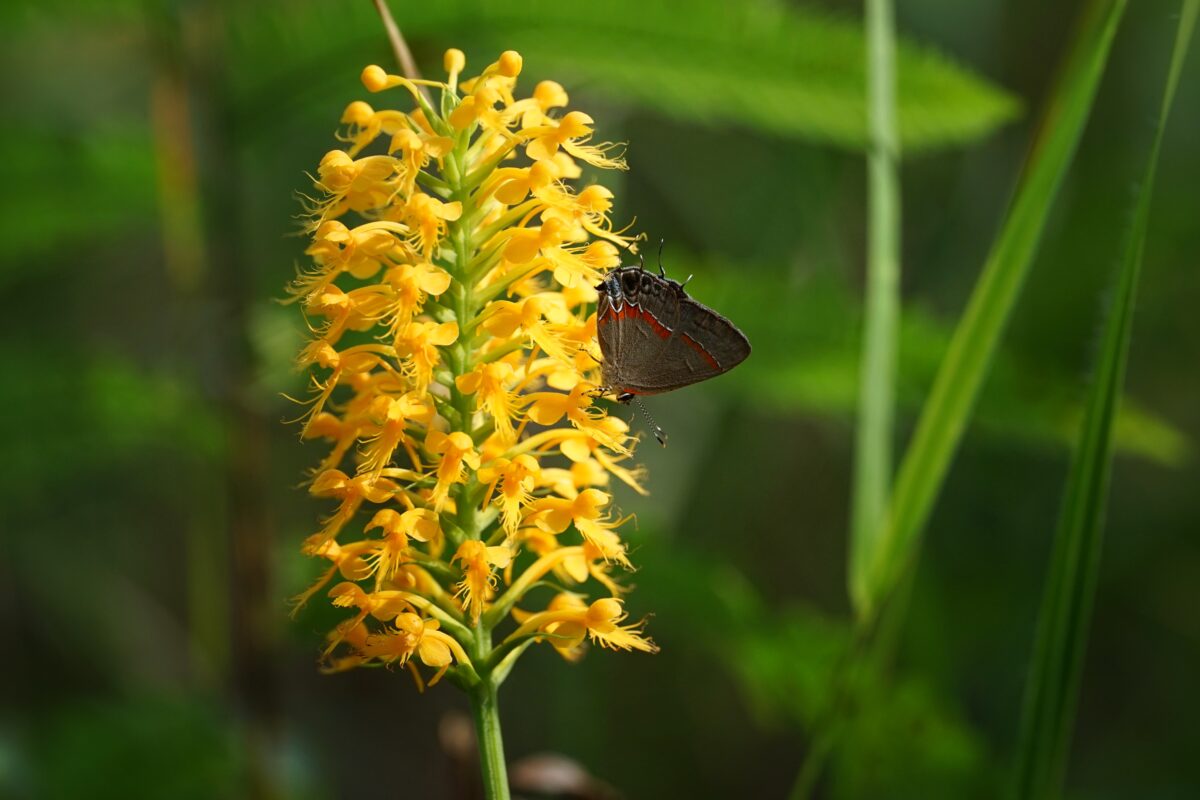 Crested fringed orchid's range extends along the coastal plain westward to Texas and north up to New Hampshire. While considered rare, it tends to grow in small colonies resulting in patches of bright color. It is known to hybridize with other Platanthera species including the White fringed orchid (P. blephariglottis), Yellow fringed orchid (P. ciliaris) and Chapman's fringed orchid (P. chapmanii). It also closely resembles the latter two species.
Family: Orchidaceae (Orchid family)
Native range: Across North Florida and into Central Florida
To see where natural populations of Crested fringed orchids have been vouchered, visit florida.plantatlas.usf.edu.
Hardiness zone: 8A–9B
Lifespan: Perennial
Soil: Moist to wet sandy and peaty soils
Exposure: Full sun to partial shade
Growth habit: up to 3' tall
Crested fringed orchids are not commercially available. Visit a natural area to see them.