Pictured above: White fringed orchid (Platanthera blephariglottis) by Emily Bell. Click on terms for botanical definitions. View post as a PDF.
The White fringed orchid (Platanthera blephariglottis) is a striking wildflower found in bogs and wet meadows from North Florida up to Newfoundland and west to Texas. The summer blooms attract many pollinators from bees to butterflies and moths.
Flowers are bright white and appear in a showy compact cluster of ten to twenty at the top of the stem. Individual flowers are about ½ inch wide, with a heavily fringed labellum and long nectar spur extending on the back. Stems are smooth and green. Leaves are alternate and lance-shaped with smooth edges. Lower leaves are larger and become reduced on the upper stem.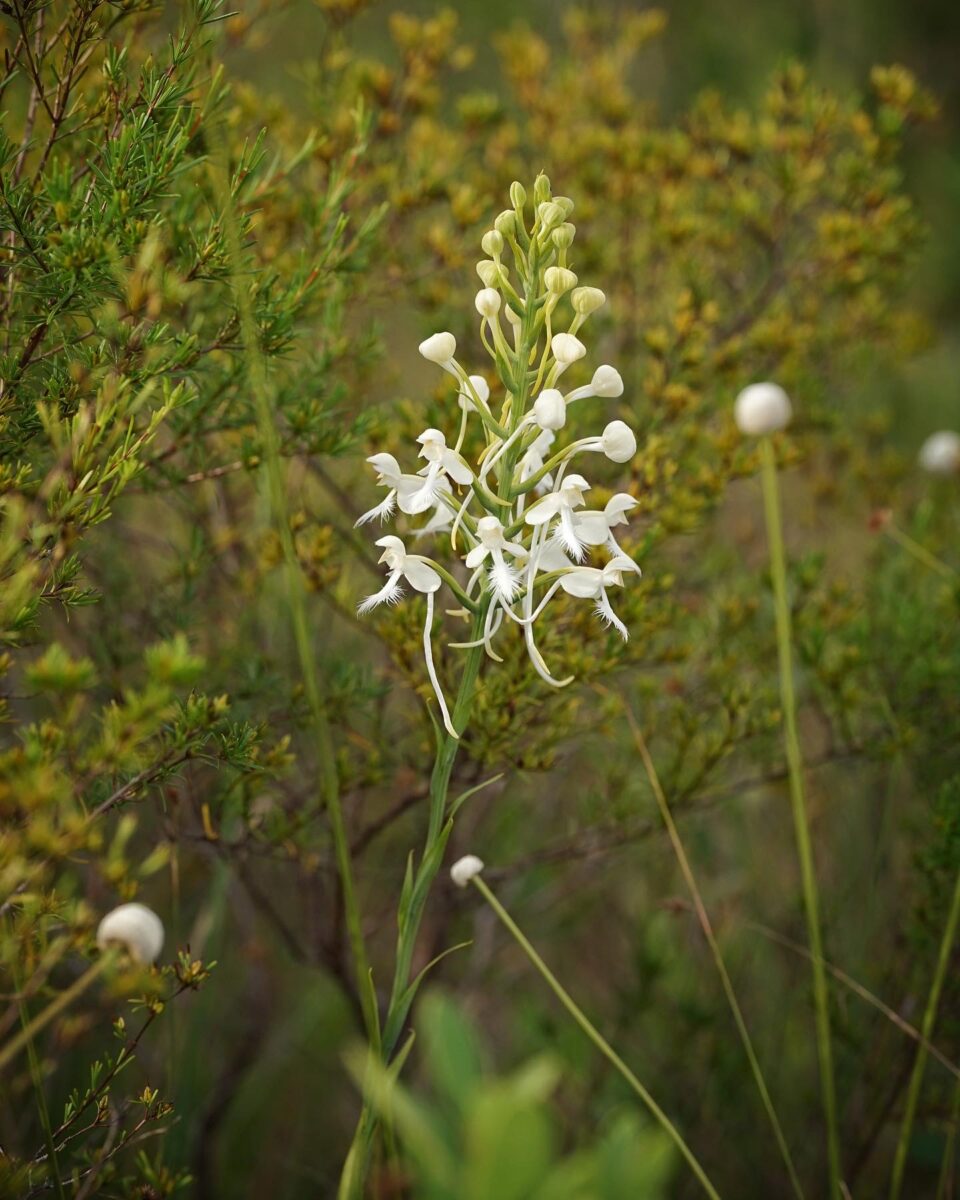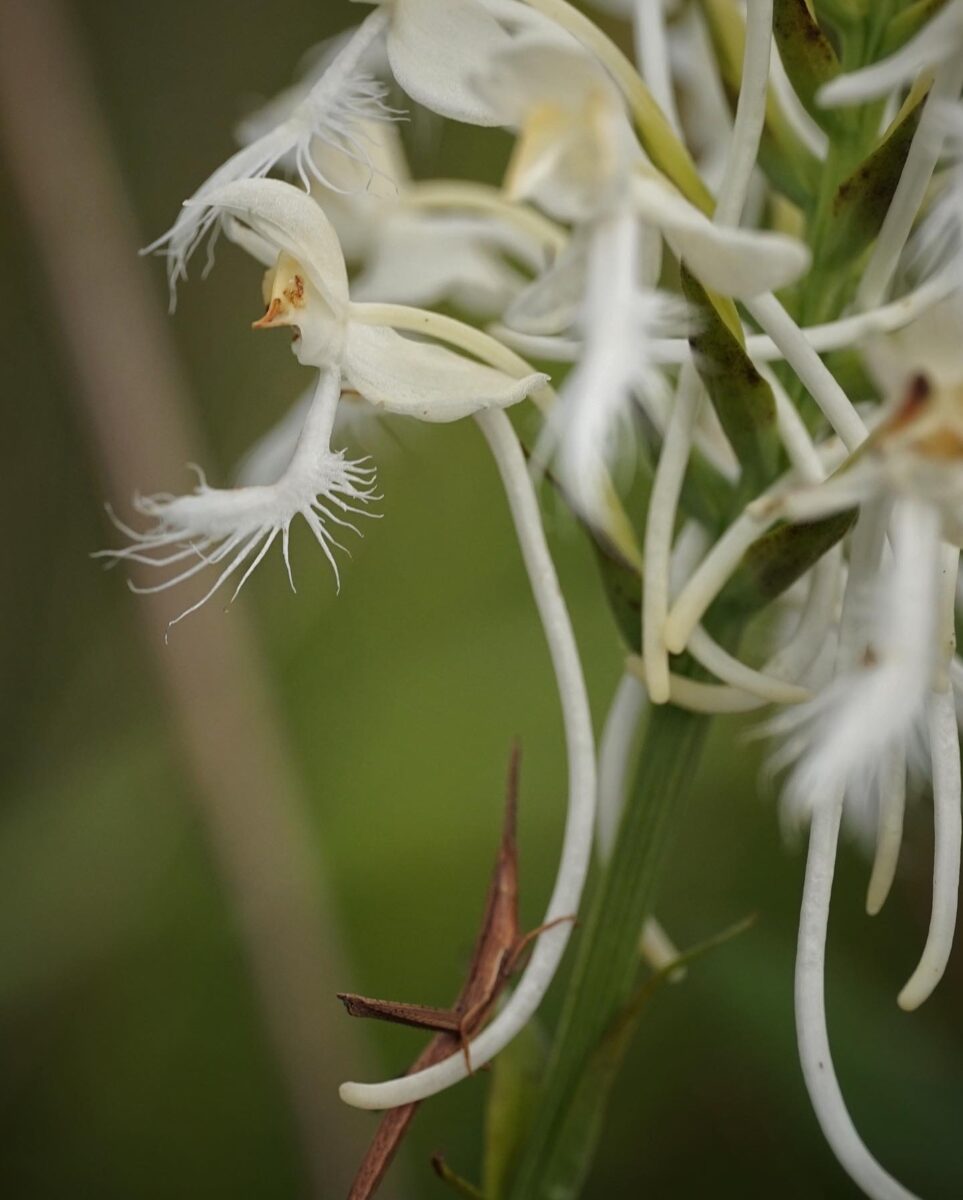 There are two subspecies of White fringed orchid, with Platanthera blephariglottis var. conspicua inhabiting its southern range and Platanthera blephariglottis var. blephariglottis making up the northern distribution. The species epithet, blephariglottis, is from the Greek blephari meaning "eyebrow" or "eyelash," and glottis, meaning "tongue," referring to its tongue-shaped heavily fringed lip.
Family: Orchidaceae (Orchid family)
Native range: Northern and Central Florida
To see where natural populations of Savannah meadowbeauty have been vouchered, visit florida.plantatlas.usf.edu.
Hardiness zone: 8B–8A
Lifespan: Perennial
Soil: Wet peat or muck
Exposure: Full sun
Growth habit: Erect, 1–2 feet tall
White fringed orchids are not commercially available. Visit a natural area to see them.
For more information on other Platanthera species, see:
Yellow fringed orchid (Platanthera ciliaris)
Chapman's fringed orchid (Platanthera chapmanii)
Crested fringed orchid (Platanthera cristata)