Member profile: Dena Wild
Dena Wild holds a master's degree in Urban and Regional Planning from the University of Oregon. Her urban horticulture education includes "hands-in-the-dirt" experience, post-graduate studies in landscape architecture at the University of Colorado, the Boulder and Orange County Master Gardener programs, and the University of Florida's Best Management Practices for the Green Industry. Dena's free time is spent in her lawn-free yard, traveling and reading.
Join Dena Wild in supporting the Foundation by becoming a member or making a one-time donation to support our work.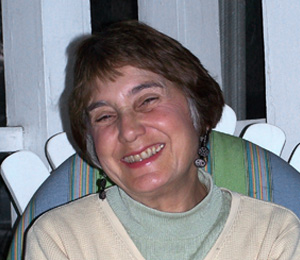 Dena Wild's career as city planner and urban designer spanned 35 years. She worked in cities throughout the country maintaining through design the character of traditional neighborhoods and commercial districts that were being affected by redevelopment. During her tenure with the City of Orlando, she was Chief Planner for Urban Design, which included overseeing the public art and historic preservation programs. She also taught urban design as a University of Central Florida adjunct professor.
Upon retirement, Dena's focus shifted from urban design to urban horticulture. She is actively involved in educating people about all aspects of home horticulture through the Orange County Master Gardening program, speaking engagements, classes, and writing for Florida Gardening. Her civic involvement also includes being a docent for the Orlando Museum of Art, member of City of Orlando's Historic Preservation Board, and education chair for the Central Florida Herb Society.