Board member profile: Terry Zinn
Terry L. Zinn of Alachua has served on the Florida Wildflower Foundation Board since 2007 as a representative of the Florida Wildflower Seed and Plant Growers Association. He has practiced environmental law since 1984 and holds a bachelor's degree in biology and a master's degree in wildlife ecology.
Join Terry Zinn in supporting the Foundation by becoming a member or making a one-time donation to support our work.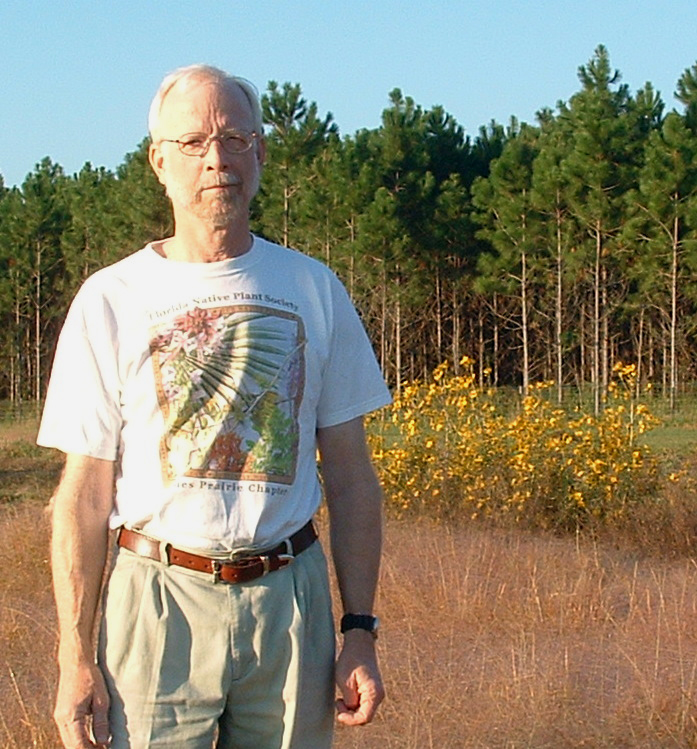 Prior to entering law, Terry was a biologist in governmental and private consulting firms. He practiced environmental law with Morgan, Lewis & Bockius in its Miami office from 1984 to 1986 and from 1989 to1992. From 1986 to1989, he served as general counsel for Enviropact Inc., an environmental testing and remediation company. He also served as a senior attorney for the Florida Department of Transportation's District 2 from 1992 to 2007, where he handled environmental and eminent domain cases.
He is currently an adjunct lecturer at the University of Florida's Levin College of Law, where he teaches Impact of Environmental Regulations on Business and Real Estate Transactions and has taught Environmental Law – Toxics. He also served 10 years on the Executive Council of Environmental and Land Use Law Section of the Florida Bar Association, and has received the section's three service awards. He has lectured on environmental law at numerous Continuing Legal Education courses during the last 20 years and has been teaching at the University of Florida's Center for Training Research and Education for Environmental Occupations since 1986.
Terry has been researching and producing native wildflower seed for 13 years. He grows more than 30 species of native wildflowers on his seed farm, Wildflowers of Florida Inc., in northern Alachua County, while maintaining a part-time environmental law practice. He was a founding member of the Florida Wildflower Seed and Plant Growers Association, established in 2003.