Summer is Milkweed Season
Pictured above: Gulf fritillary on Butterfly milkweed (Asclepias tuberosa) by Mary Keim
Article by Jeff Norcini
Milkweeds (Asclepias spp.) have been highly publicized as critical larval host plants for the Monarch butterfly (Danaus plexippus). Of the 22 species that occur in Florida, the only non-native species is Tropical milkweed (Asclepias curassavica).* Our native milkweeds bloom mainly in spring or summer; however, in summer, only four of them are common and relatively easy to spot: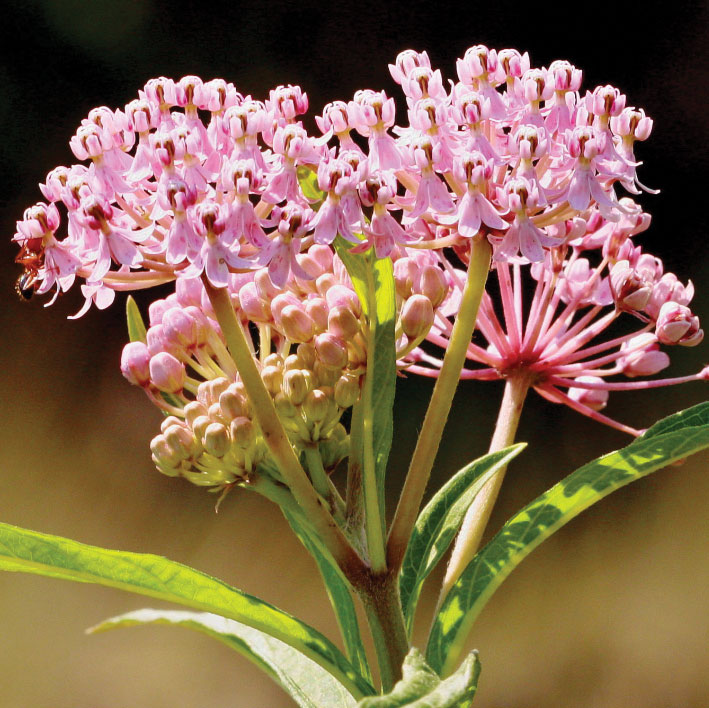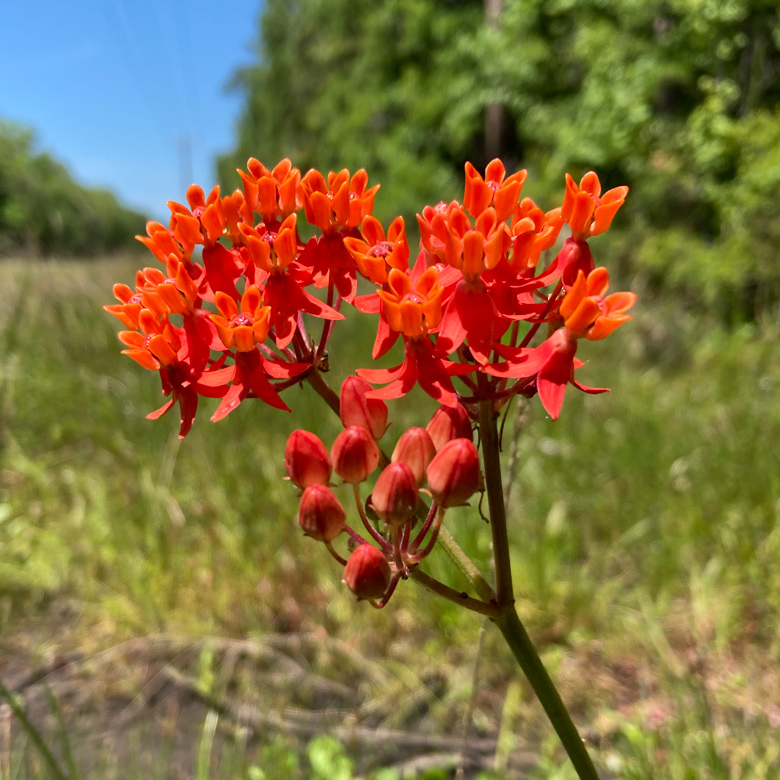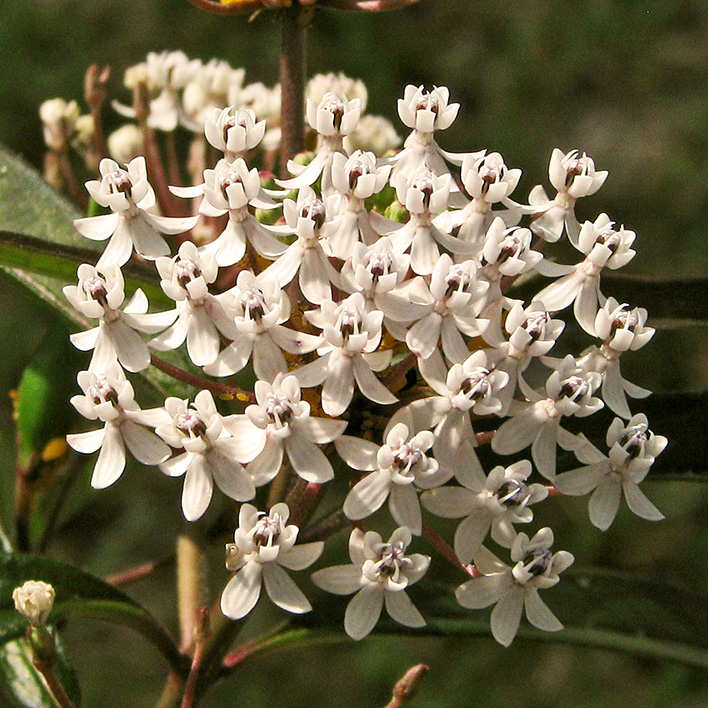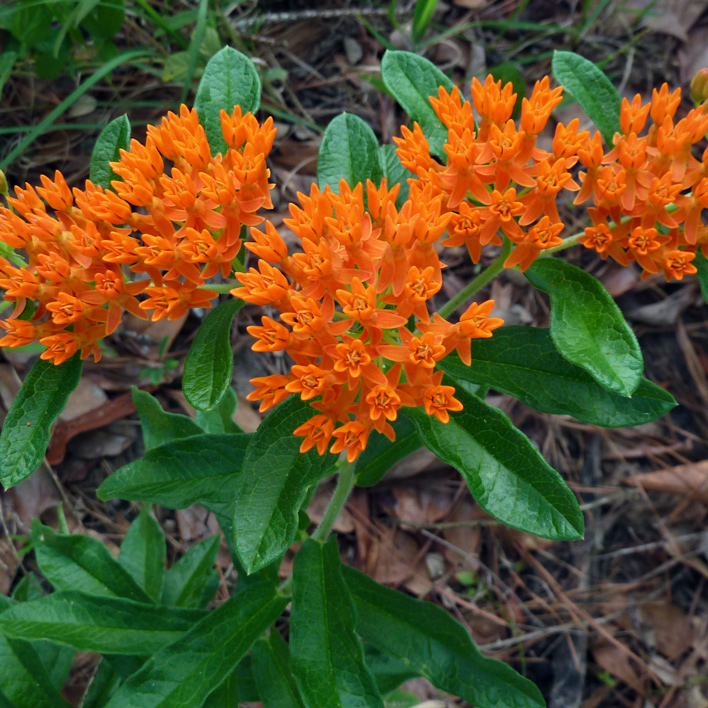 All occur in wet areas except Butterfly milkweed, which likes it high and dry. And while all occur in full sun or under the light, filtered shade of pine forests, Swamp milkweed (A. perennis) is the most shade tolerant. Of the four, Fewflower milkweed is the easiest to spot because of its bright orange flowers that bloom at the end of a long, slender stem that can be 5 or 6 ft tall. All of these milkweeds occur along roadsides, with rural areas being the best place to see them. They also occur in natural areas like state and national forests and wildlife management areas. You might also see them in urban plantings as towns, cities and counties become more aware of the importance of vital host plants.
A summer-blooming Monarch larval host plant that you might not be aware of is White twinevine (Funastrum clausum; formerly Sarcostemma clausum). It occurs in Central and South Florida, mainly in moist areas, although I saw it in the parking lot of Audubon's Corkscrew Swamp Sanctuary many years ago. (For more information about White twinevine, click here.)
As a reminder, when you are out and about enjoying the summer beauty that Mother Nature has blessed us with, please don't pick the wildflowers. The best way to preserve the memory of our native wildflowers in bloom is to take a picture – it will last longer. Many of our native wildflowers reproduce only by seed. Picking a flower reduces the ability of that plant to reproduce and for that population of wildflowers to sustain itself. If you want to pick wildflowers, plant some in your yard or in containers on your patio or porch. Don't know where to start? We've got you covered! Click to browse our resources for selecting, planting and maintaining native plants in your landscape. To find a native garden center near you, visit https://www.plantrealflorida.org/.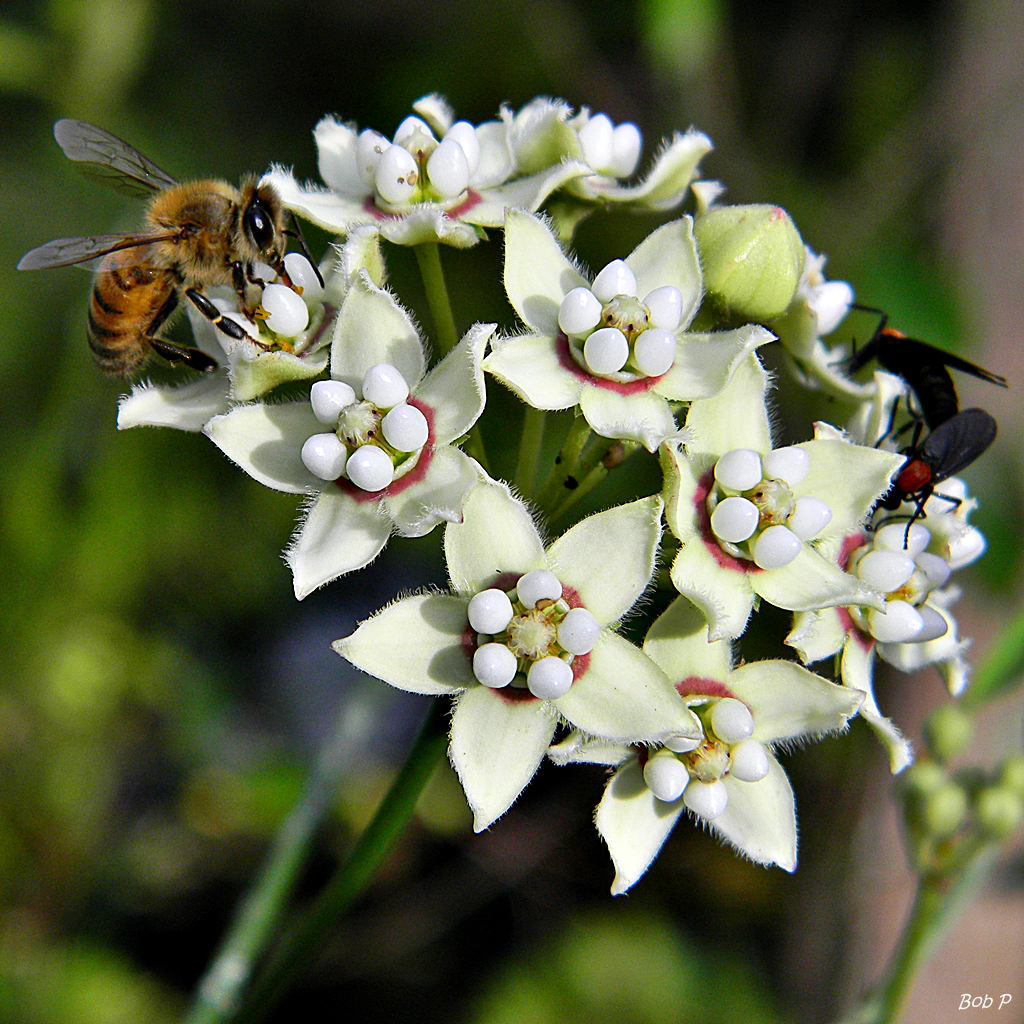 TAKE ACTION
Contact your county maintenance yard supervisor to ask that wildflowers in specific locations be spared. On state and US highways, contact your Florida Department of Transportation District Wildflower Coordinator. Find your District Wildflower Coordinator here.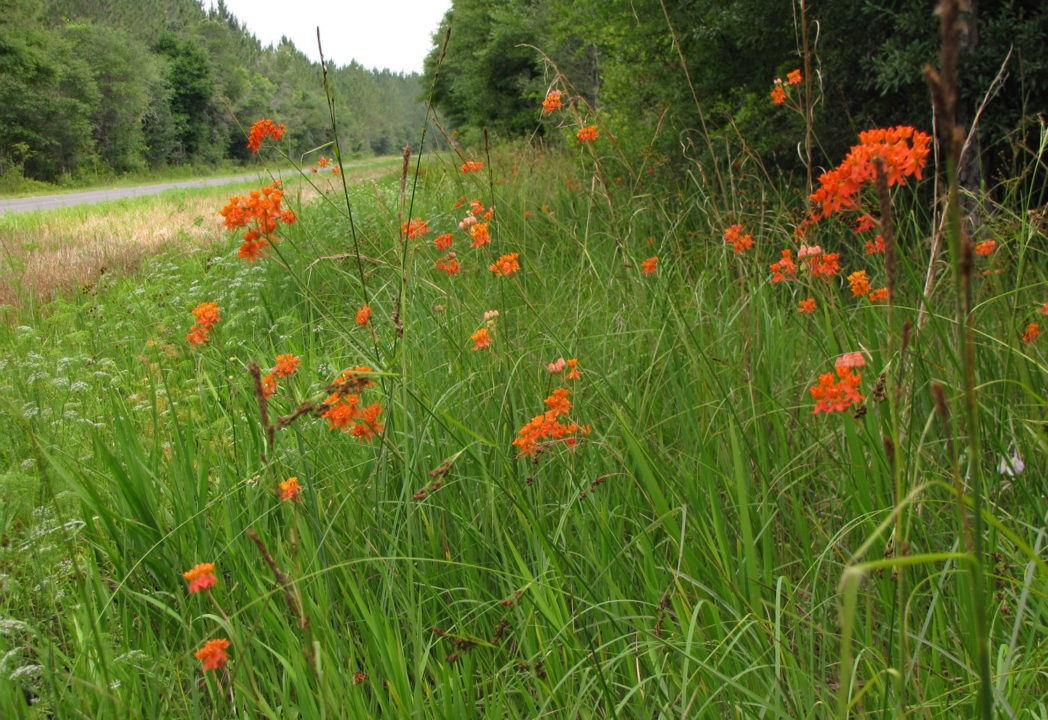 Submit your photos!
It's easy to submit photos of the native wildflowers you see for posting on the Foundation's What's in Bloom map. Just email them to Photos@Flawildflowers.org. You can also post photos to the Florida Native Wildflowers Facebook group and Florida Wildflowers Flickr group. For all submissions, please include the plant's scientific name (common name is OK) and its location. If you are uncertain about a wildflower's nativity to Florida, consult the Atlas of Florida Plants before posting. If submitting a photo to the Foundation's Facebook group and you can't identify it using the Atlas of Florida Plants, inquire about nativity when posting. There are many other good botany resources noted in the Facebook group's rules.
Resources:
The Florida Wildflower Foundation has many articles about milkweed in Florida. For a list of those articles, click here.
To learn more about the potential issues with Tropical milkweed, read: