Regional Wildflower Alliances are active networks of wildflower enthusiasts that protect native wildflowers. Through communication, collaboration and information sharing, members support and inspire each other as they create knowledge and awareness of native wildflowers and their value to Florida's environmental and economic health.
about the alliances
What members do
As active volunteers, Alliance members help build wildflower pollinator corridors by:
Sharing information on the vital environmental and economical roles played by native wildflowers
Identifying and watching over roadside wildflower areas
Participating in events
Attending meetings to advocate for native wildflowers
Members represent environmental organizations, county commissions, tourism agencies, chambers of commerce, garden clubs, state agencies, ecotourism and agricultural businesses, extension offices and the public at large. The Florida Wildflower Foundation provides a liaison who guides Alliance members as they work with their counties and the Florida Department of Transportation.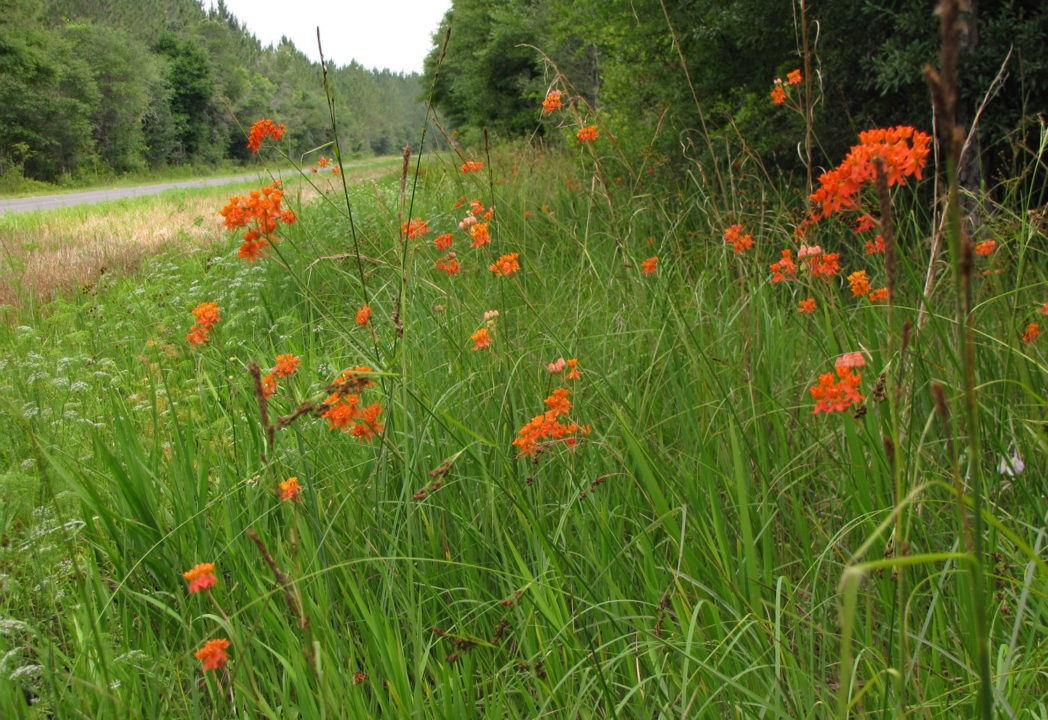 Panhandle Alliance
The Panhandle Wildflower Alliance covers Bay, Calhoun, Escambia, Franklin, Gadsden, Gulf, Holmes, Jackson, Jefferson, Leon, Liberty, Okaloosa, Santa Rosa, Wakulla, Walton and Washington counties.
North Florida Alliance
The North Florida Wildflower Alliance covers Alachua, Baker, Bradford, Clay, Columbia, Dixie, Duval, Gilchrist, Hamilton, Lafayette, Levy, Madison, Nassau, Putnam, St. Johns, Suwanee, Taylor and Union counties.
Wildflower Resolutions
In 2009, a model county resolution was developed by Florida Wildflower Foundation members Eleanor Dietrich and Jeff Caster. The resolution, which recognizes the historical, environmental and cultural significance of Florida wildflowers, is a pledge to conserve wildflowers through such management practices as reduced mowing.
Wakulla County enacted the first resolution, followed by Gadsden, Leon, Lake, Marion, Brevard and Volusia counties. Now, 37 counties and three municipalities have wildflower resolutions.