Pinellas garden demonstrates beauty, variety of natives
More than 38,000 visitors have had the opportunity to become better acquainted with the beauty and benefit of Florida's native wildflowers since the establishment of a wildflower demonstration garden at the Pinellas County UF/IFAS Extension in Largo. The garden was funded by a $3,000 grant from the Florida Wildflower Foundation, Maitland.
Project manager Debbie Chayet said the planting had generated "highly positive" feedback from visitors, particularly during the peak bloom seasons of spring and fall. Tour groups have included Florida Native Plant Society members and area girl scout troops. College professors also have found the area to be a "wonderful outdoor laboratory" where they can address a range of topics, including pollinators, native vs. non-native plants, general ecology, habitats, invasive plants, water conservation and reduction in sod use.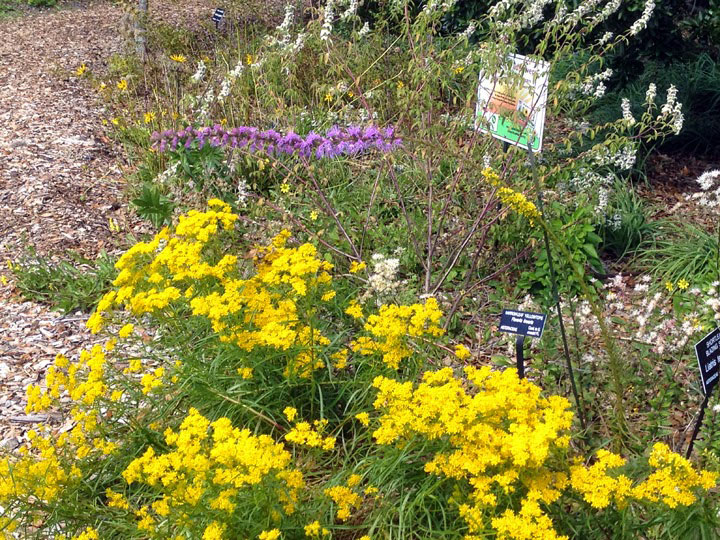 Of the garden's allure, Lisa Boing, the project's volunteer coordinator and a Florida Wildflower Foundation member, recently wrote, "Perhaps it is the swaying color of the tropical sage (Salvia coccinea), along the sidewalk, the unique flower and many pollinators of the spotted horsemint (Monarda punctata), the flash of yellows from the tickseed (Coreopsis spp.), greeneyes (Berlandiera subacaulis), silkgrass (Pityopsis graminifolia), black-eyed Susan (Rudbeckia hirta), and beach sunflower (Helianthus debilis), or the burst of flowers from the coral honeysuckle (Lonicera sempervirens) and Carolina jessamine (Gelsemium sempervirens) on our arbor, but the positive comments of the young and old who visit this area have only been enhanced" with support from the Foundation.
The project was completed in several phases: removal of weedy turf in the planting area; installation of recycled wood-chip mulch, and, finally, the planting of hundreds of wildflowers by volunteers.
The Foundation's Viva Florida grant program funds wildflower garden demonstrations or restoration projects that showcase the beauty and variety of Florida's native wildflowers at Florida botanical gardens, parks and nature centers. Projects must also relate the history and natural heritage of La Florida, "place of flowers."
Since the program began in 2011, the Florida Wildflower Foundation, which distributes the proceeds from the State Wildflower license plate, has awarded 12 Viva Florida grants to projects throughout the state. Other Viva Florida projects in Central Florida are at Central Florida Zoo and Botanical Gardens, Sanford; UCF History Center, Sanford; Leu Botanical Gardens, Orlando; Bok Tower Gardens, Lake Wales, and Stetson University, DeLand.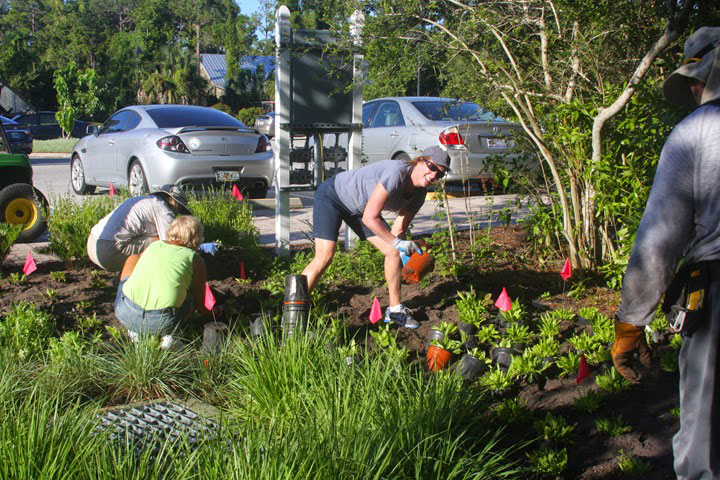 Click here to find out when next grant application period begins.