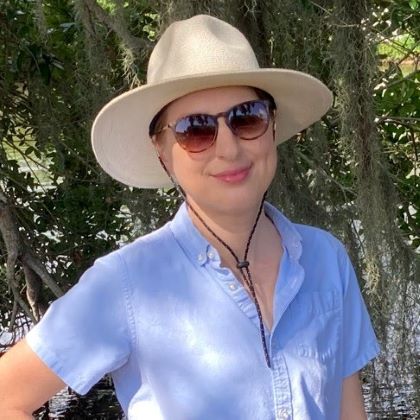 Chair
Sara Burke is a communications advisor to community leaders, with a master's degree in digital media and over two decades of international experience. She is an expert in communicating complex information to the public in ways that result in measurable real-world change. She serves as Director of Communications for the Florida Wildflower Foundation.
Burke first visited Florida in 2008 and fell in love with the state's unique ecology. She now uses her skills in lifestyle and technical publishing to help the public learn about Florida's biodiversity and what we can all do to protect and conserve it.
Burke has a rare genetic difference called Ehlers-Danlos Syndrome and is disabled due to systemic joint issues. In her spare time, she loves to hike, is a traditional cottage gardener and owns a c.1922 coachhouse in a historic district.