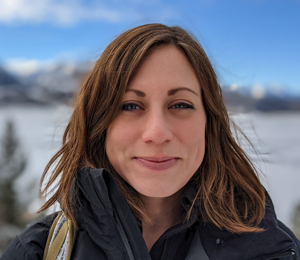 North Florida Wildflower Alliance Liaison
Contact: GHill@FlaWildflowers.org
Geena Hill is a Pennsylvania native with a keen interest and passion for conserving Florida's land and wildlife. She joined the Florida Wildflower Foundation in early 2021 as the North Florida Wildflower Alliance Liaison for FDOT's District 2 counties. Geena builds wildflower advocacy by creating conservation action plans, conducting outreach to local partners and the general public, and recruiting volunteer county coordinators.
Her experience involves project coordination in both the public and private sectors, where she collaborates with various stakeholders, NGOs and federal, state and local agencies. She previously worked on several wildflower and pollinator projects with the Florida Wildflower Foundation during her six years at the Florida Museum of Natural History, and also developed habitat management plans for mitigation banks under state and federal permits at an environmental consulting firm in Gainesville.
Geena also works for the Florida Natural Areas Inventory, where she serves as the North Florida Butterfly Conservation Coordinator. She earned a BS in anthropology and archaeology from Kent State University, and a MS in interdisciplinary ecology and wildlife conservation from the University of Florida. In her free time, Geena enjoys hiking with her dogs, paddling Florida's rivers, taking photos and botanizing in natural areas across the state.