Stacey Matrazzo named incoming FWF Executive Director
The Florida Wildflower Foundation is pleased to announce that Stacey Matrazzo has been chosen as its next Executive Director, succeeding Lisa Roberts, who is retiring on Sept. 30.
Stacey began her long association with the Foundation in 2008 as a consultant. She became the Foundation's program manager in 2015, responsible for the Viva Florida planting grants program as well as many aspects of its education program, including its robust website. In 2019, she co-authored Native Plants for Florida Gardens for the Foundation with botanist/restoration ecologist Nancy Bissett, a Foundation board member.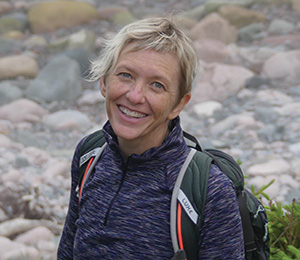 As a native Floridian and certified Florida Master Naturalist, Stacey spends much of her free time kayaking, hiking, biking, birding and photographing Florida's amazing natural environments.
"Speaking on behalf of the Board of Directors, we are thrilled that Stacey will be our next executive director and look forward to working with her," said Dena Wild, Foundation board chair. "There were many qualified candidates throughout Florida who applied for the position. Narrowing applicants to just one was a very challenging process, but Stacey stood above the rest."
Stacey will work with Lisa closely through Sept. 30 to ensure a smooth transition.
"Stacey has been invaluable part of the Foundation's success for many years," Lisa said. "I'm looking forward to seeing our organization continue to grow and thrive under her direction."
"I am beyond excited to lead the effort to expand the Foundation's reach and impact," Stacey said. "We have a lot of opportunities ahead of us, and I can't wait to put my passion for Florida's native plants and pollinators to work."
To contact Stacey, email smatrazzo@flawildflowers.org or call 407-622-1606. For more information of the Foundation's work, visit www.FlaWildflowers.org.