Milkweed plants for Monarchs installed at retention basin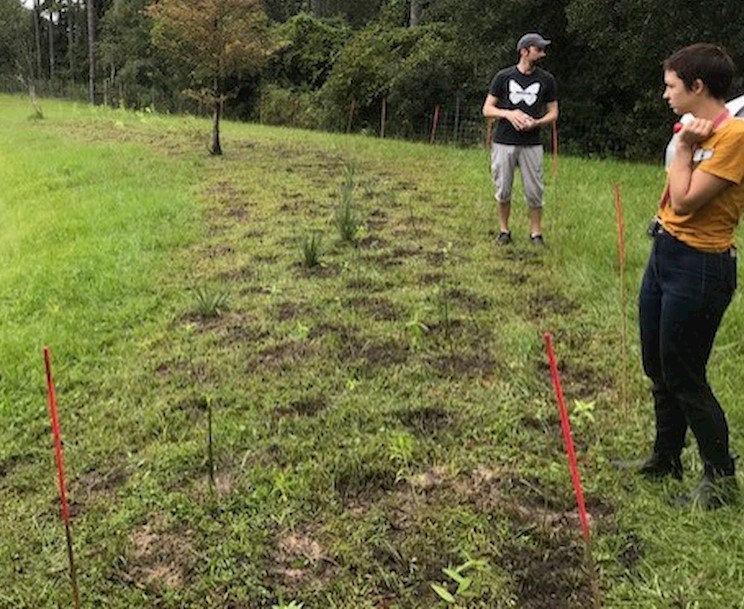 Milkweed is the Monarch butterfly's preferred host plant, but studies have shown its occurrence in the wild is decreasing due to development and herbicide use. Naturally occurring milkweed is often found along roadways, because they have sunny rights-of-way with disturbed soil. Carefully timed mowing should keep milkweed and other wildflowers flourishing.
Many of the milkweed plants for the project came from the St. Marks National Wildlife Refuge nursery, where Ranger Scott Davis and volunteers have cultivated thousands of the plants.
The project is also supported by the Disney Conservation Fund.