A retirement and a new face in the Panhandle
Eleanor Dietrich stepped down July 28 from her post as the Florida Wildflower Foundation's Florida Department of Transportation (FDOT)/Panhandle Wildflower Alliance (PWA) liaison. Liz Sparks, a veteran of the Florida Fish and Wildlife Conservation Commission (FWC) and state Department of Environmental Protection, will take over Dietrich's responsibilities.
The Foundation founded the Alliance in 2012 as an informal network that now includes 360 wildflower enthusiasts. Over the last several years, Dietrich has been a driving force behind the adoption of official wildflower resolutions in 14 of 16 counties and Panama City in FDOT's District 3.
Known throughout the region as "Miss Eleanor," Detrich grew the Alliance's numbers and strength by bringing together interested parties in each county, helping them to identify suitable roadways to nominate as Wildflower Areas, and coaching them as to how to present a resolution to their county commission or city for adoption.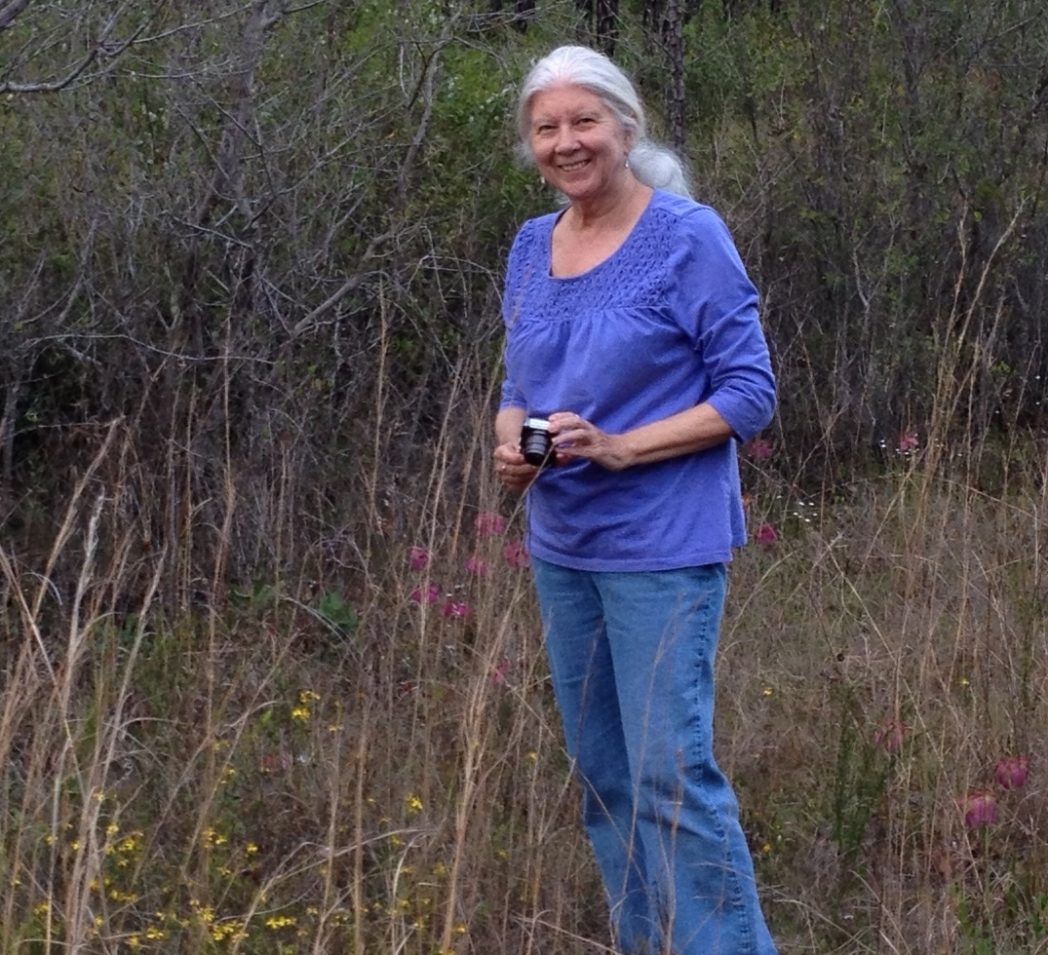 In Tallahassee, Dietrich, representing the Foundation, aided FDOT in twice rewriting its official wildflower policy and procedure, which now includes wildflower resolutions as the official "permission slip" preferred by FDOT in order to work with counties to create wildflower areas.
Dietrich placed one of the state's first wildflower resolutions in Leon County. Though she'll retire, she intends to stay active in helping to establish more wildflower areas there.
Sparks, of Tallahassee, will work with FDOT and other state agencies, local organizations, chambers of commerce, tourism development boards, business owners, county commissions and others throughout the region to identify new roadsides for management, generate interest, educate stakeholders, solve issues, organize meetings and keep PWA members informed.
"As sorry as we are to see Eleanor go, we're thrilled to have someone with Liz's extensive regional knowledge to step into the role," said Lisa Roberts, the Foundation's executive director.
Sparks' work has involved such varied endeavors as developing routes for the state's coastal Circumnavigational Trail, helping to plan activities surrounding the 75th anniversary of FWC's Wildlife Management Areas, developing strategic plans for nature-based tourism efforts, and planning sustainable rural tourism workshops. She is a member of the Florida Native Plant Society's Magnolia Chapter and has served as vice chair of the Florida Society for Ethical Ecotourism, liaison for Florida Paddling Trail Association and DEP representative for Big Bend Scenic Byway.
To contact Sparks, call is 850-570-5950 or email Liz.aparks57@gmail.com.