Okaloosa County partners with FDOT to save butterfly habitat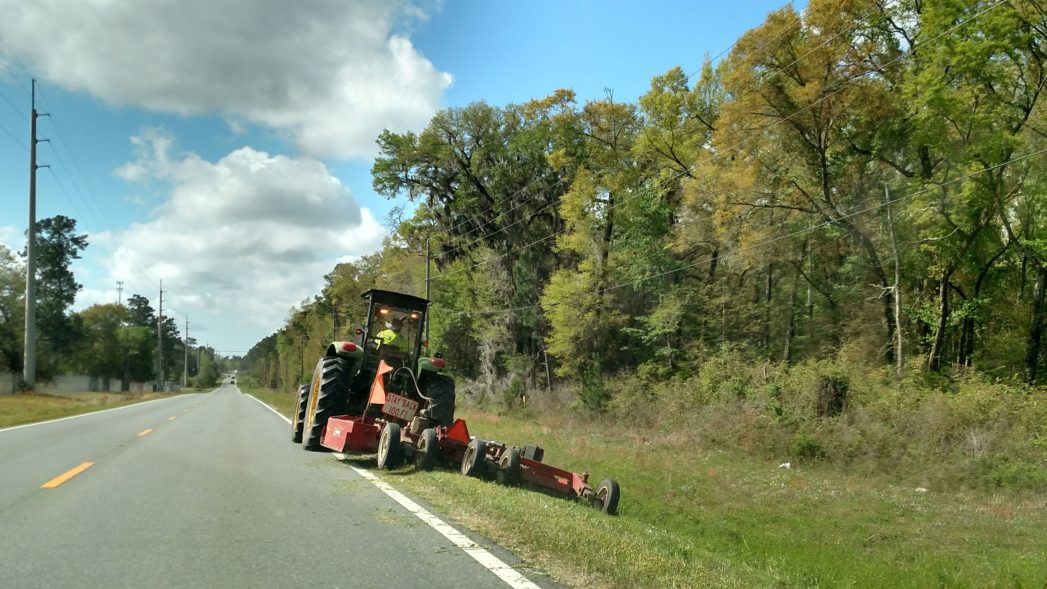 Okaloosa County is home to some of Florida's most diverse natural areas. Its roadways run through large portions of Eglin Air Force Base Reservation and Blackwater River State Forest, creating corridors of natural beauty. In April 2009, when UF entomologist Dr. Marc Minno and Panhandle Wildflower Alliance member MaryAnn Friedman discovered Frosted elfin caterpillars on Sundial lupine along State Road 189 in the midst of the forest, they enlisted the Florida Department of Transportation's help to preserve the butterfly's habitat.
In March 2012, FDOT agreed to change its mowing schedule along the Okaloosa road to protect the imperiled butterfly and reduce impact on the lupine the butterfly requires. This area is monitored annually, and active cooperation with FDOT and forestry continues.
Okaloosa resolution passes in 2016
In 2016, Friedman asked the Okaloosa County Commission to consider a Wildflower Resolution. The board approved and signed its resolution on April 5, 2016. Commissioners have been very positive in response to citizen requests to enhance the beauty of our county roadways.
There has been active communication between the various agencies that oversee the care and maintenance of Okaloosa County's roads. In most years, a single email message early in the year to remind the mowing crews of certain area's special requirements has been sufficient to maintain contact and coordination. In other years, a roadside chat has proven beneficial to point out vulnerable plant species and provide photographs of imperiled butterfly species. Broadspectrum Services (now Ferrovial Services), which provides mowing and trash collection along S.R. 189, has actively sought these face-to-face meetings.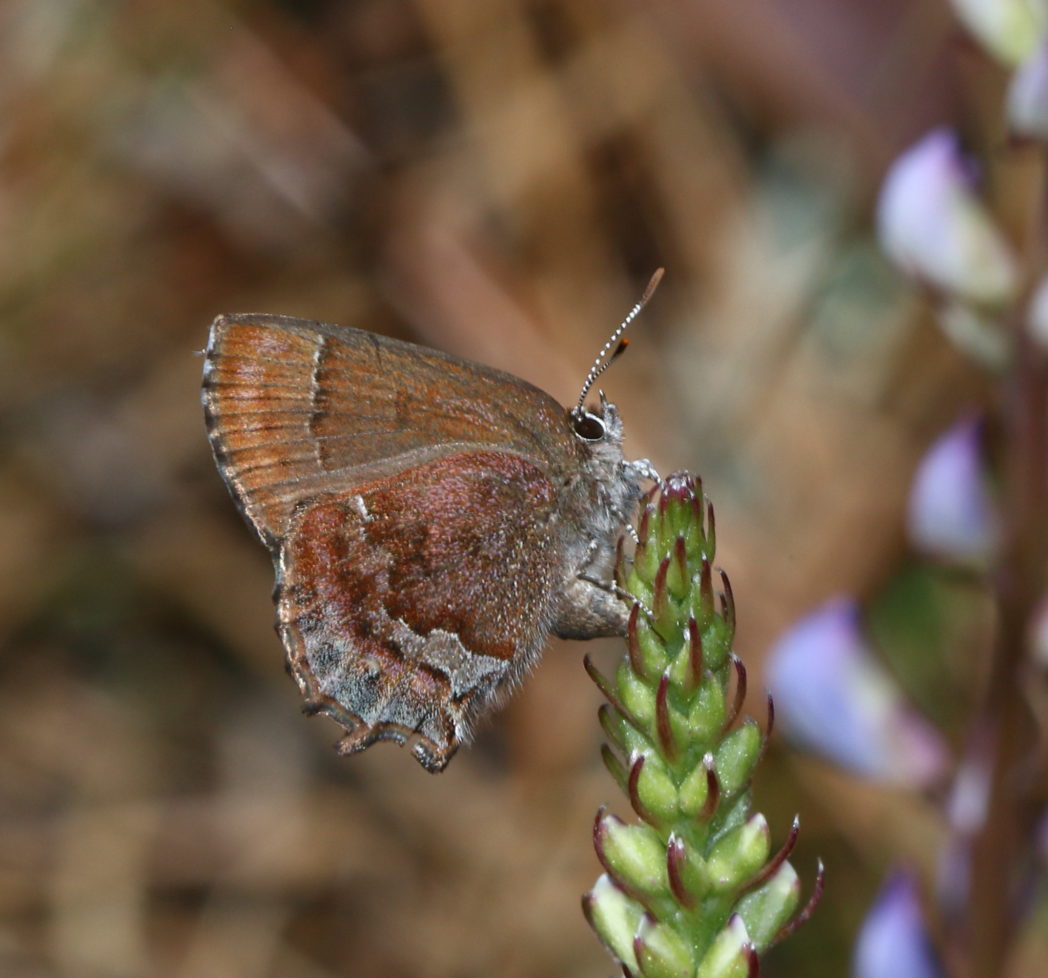 Many of the roads that have abundant native flowers border Blackwater River State Forest and Eglin Air Force Base Reservation. Prescribed burns performed by these agencies impact Okaloosa's roads at times. It is good to remember that the people who work at agencies such as Jackson Guard (Eglin Natural Resources) and the Division of Forestry are outstanding advocates for nature. The spirit of cooperation grows as we realize that we are all hoping for the same results: healthy habitat for all to enjoy.
On-site meetings have been critical to success
Says Justin Whipple, a project manager for Ferrovial Services, "Over the past several years, Ferrovial Services has had the extreme pleasure of working with Mrs. MaryAnn Friedman along S.R. 189 to assist with conservation efforts of the Frosted elfin butterfly. Each year, before our mowing cycle begins, not only do we have discussion with our internal staff, but we also hold a meeting on site with our mowing and litter contractors to make them aware of the site and to avoid any unnecessary disturbance of this area.
"For the past few years, we have invited Mrs. Friedman to our on-site meeting in order to reacquaint ourselves with the area and discuss the mowing limitations and expectations for the upcoming season. We know that during the time period of Feb. 1-June 1 is critical to the preservation of the butterfly, so we are particularly mindful of the area if there are any maintenance activities that take place within these limits."