New book spotlights 100 Florida native plants for landscapes
by Kevin P. Connolly
Though Florida's native plants have evolved here over thousands of years, they are often little-known to the state's gardening enthusiasts. Native Plants for Florida Gardens (Pineapple Press, $21.95), a colorful new book from the Florida Wildflower Foundation, seeks to change that by providing practical, easy-to-use information on the selection, landscape use and care of 100 native wildflowers, shrubs, vines and trees.
The book, co-authored by Nancy Bissett and Stacey Matrazzo, is a guide for everyone from beginning gardeners to seasoned landscapers. It spotlights readily available native plants that are ideally suited to transform any Sunshine State property into a resilient, self-sustaining ecosystem.
Its design makes finding information quick and easy.
"Each plant profile is laid out in an easy-to-read format and includes an at-a-glance key for determining bloom color, blooming seasons, and light and moisture requirements," said Matrazzo, the Foundation's program manager.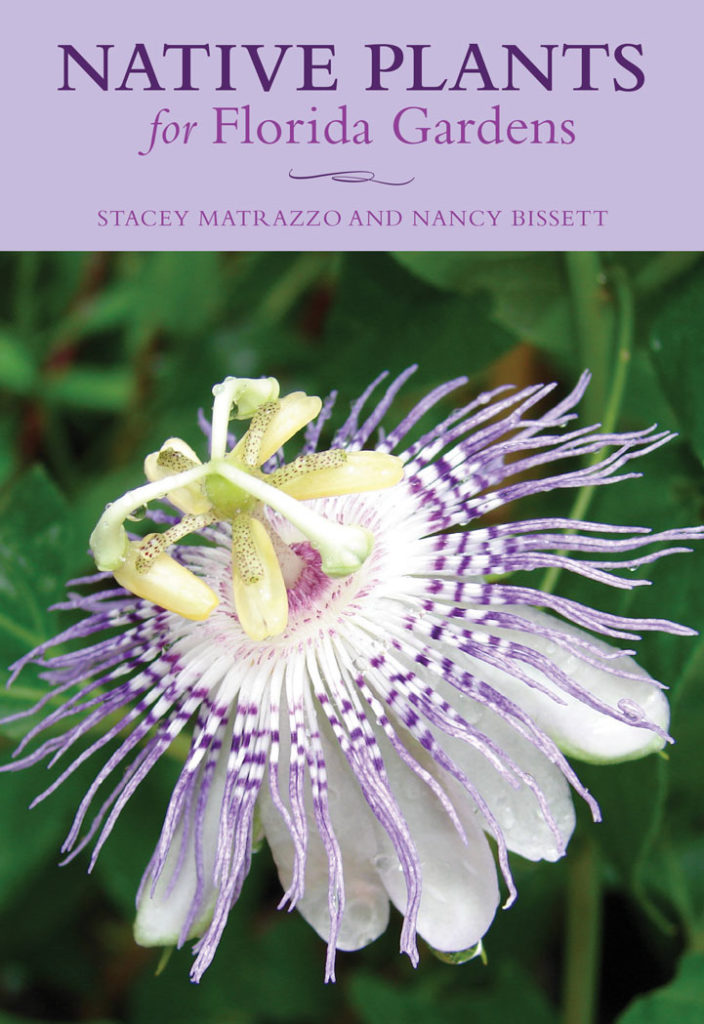 Colorful photography shows off native plants
Vivid photography provided by some of Florida's best nature photographers gives up-close-and-personal glimpses of all plants' flowers, leaves and growth patterns.
"The book is beautiful; the gorgeous photos should themselves inspire the use of these and other natives in gardens and plantings throughout the state," said Thomas F. Daniel, curator emeritus of botany at the California Academy of Sciences. "It is great that it gives useful, uncomplicated information on where, when and how to grow the plants, and even warns about some things to avoid."
Each plant profile includes the species' value to wildlife, whether it serves as a host plant for caterpillars or provides berries for birds, nectar for butterflies, or pollen for native and honey bees.
Although native plants are low maintenance and trouble-free when the right plant is used in the right place, the book offers important tips on plant selection and common mistakes to avoid.
Book can help create native plant corridors
While Matrazzo provided technical information on species identification, natural habitats and growth, co-author Bissett helped determine the list of featured plants and provided practical information such as plant size, landscape use and information on care.
"My hope is that whoever uses this book will add more native plants to their home that will then add more connections to our natural areas and attract pollinators like our native bees and butterflies and provide food and habitat for birds," said Bissett, a longtime Foundation board member who, as a botanist and restoration ecologist, co-owns The Natives plant nursery in Davenport.
The Florida Wildflower Foundation is the national advocate for the state's native wildflower species, many of which occur throughout the Southeast. Through education, research, planting and conservation programs, the Foundation protects, connects and expands wildflower habitat along the state's roadways and through its urban areas.
To purchase Native Plants for Florida Gardens and see sample pages, visit www.FlaWildflowers.org/shop.
Kevin P. Connolly is a freelance writer.