Member profile: Steven Miller
Steven Miller is a native plant advocate and a new Florida Wildflower Foundation member. As founder of Steven Miller Photography in Orlando, he uses his wedding photography business to promote native plants. When he is not taking pictures of people professionally, he is usually snapping photos of the natural world or filling up his yard with native plants.
Join Steven Miller in supporting the Foundation by becoming a member or making a one-time donation to support our work.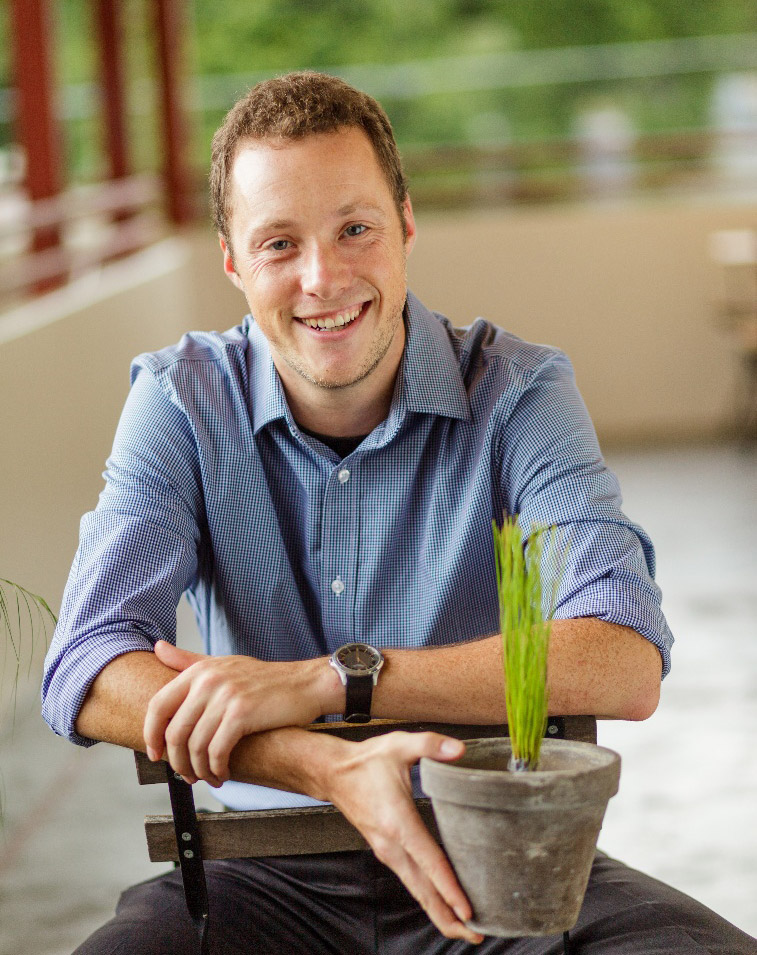 Tell us a little about yourself.
I'm originally from the Maryland/Washington DC area but moved to Florida initially for college at the University of Central Florida. I majored in Hospitality Management and moved to South Florida for two years post under-grad while figuring out what I wanted to do with my career. Hospitality management was not my cup of tea, and I found myself moving back to Orlando to pursue photography!
Tell us about how and why you incorporate native plants into your wedding photography business.
I started this photography business 10 years ago, and we got to a point as a team where we decided we wanted to benefit our planet and give back in some way while still being great photographers! We started an eco-initiative where every couple/client that books with us receives a Florida-native pollinator plant or tree. Couples are typically always on board with this initiative, and we feel great knowing that we are benefitting our struggling pollinators in addition to doing a job we love.
What do you wish everyone knew about Florida's wildflowers? Why should people care about them?
I just wish everyone knew how simple, beneficial and easy planting Florida native wildflowers is. They belong here, adapted here, and survive and thrive better than non-native plants while needing less water. It's a no-brainer, why wouldn't you plant these vs. non-native, invasive plants?! More fruitful, healthy plants are much more beneficial for our pollinators and take a lot less effort – it's a win-win-win!
Is there a moment you recall that first sparked your interest in the outdoors, specifically native flora?
The first moment that sparked my enthusiasm for Florida's native plants was learning about Monarch butterflies and how non-native, unhealthy Tropical milkweed (Asclepias curassavica) is harming the species.  It made absolutely no sense why these plants were being offered when there is evidence showing that they are negatively impacting this species. This sparked my interest in finding a native-only nursery, picking plants appropriate for my landscape, and honestly seeing the magic happen in my own yard by planting the right plants!
Is there a particular area in Florida where you like to spend time in nature and enjoy wildflowers?
Yes! I love spying on native Florida plants in Kissimmee Prairie Preserve State Park. Not only do they have such a beautiful concentration of flowers, but also boast dark skies, another Florida native charm that no one seems to pay attention to these days. There are a ton of wildflowers I don't even recognize out there. It's beautiful!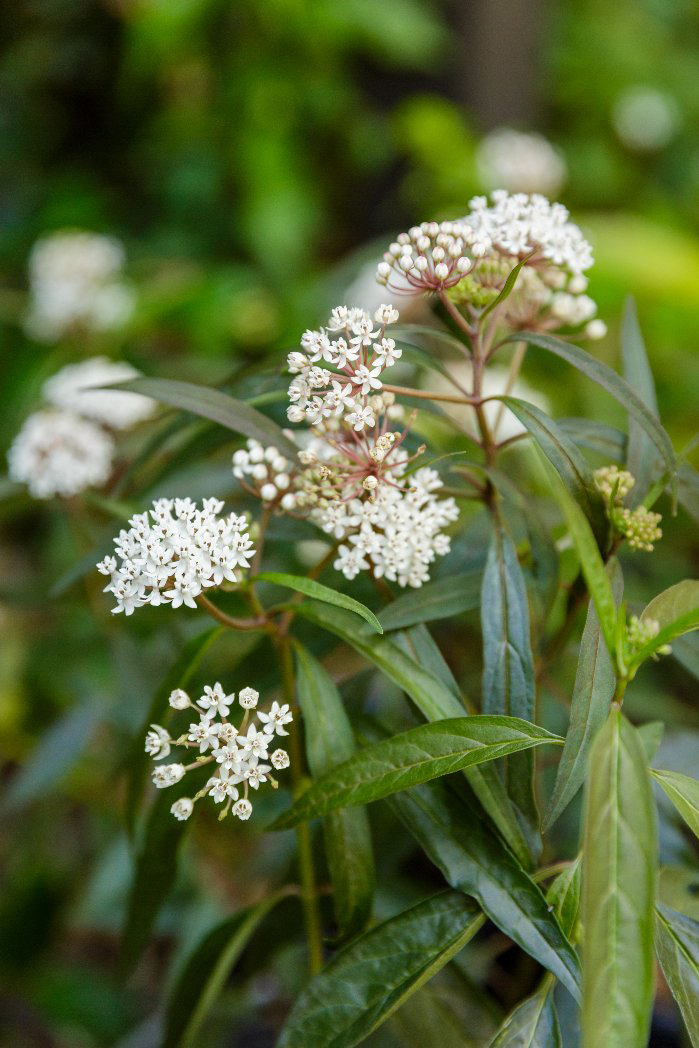 What native wildflowers do you have in your yard? Do you have a favorite?
The list is endless!  I've shopped like a child in a candy store at Green Isle Gardens in Groveland over the past few years, but my favorites are absolutely native Pineland lantana (Lantana depressa), Swamp milkweed (Asclepias incarnata), Sensitive plant (Senna spp.) for the Cloudless sulphur butterfly, and the Corkystem passionflower vine (Passiflora suberosa) for the Gulf Fritillary and Zebra Longwing butterflies.  I also have a few American beautyberries (Callicarpa americana), and a beautiful Carolina Jessamine (gelsemium sempervirens) that shows vibrant blooms in the early spring!  Not to mention Firebush (Hamelia patens), Hercules-club (Zanthoxylum clava-herculis), Wild coffee (Psychotria nervosa) plants, and I'm sure even more!
What do you believe is the greatest challenge facing Florida's environment?
Unfortunately, governmental decisions and infrastructure may be the death of Florida's environment. Every time I learn something new, I see Florida's water, soil and forest quality declining rapidly. And we will feel those effects more and more every year, especially considering our hurricane-prone location. Wildflower and other environmentally sensitive areas don't seem to have priority over roads, subdivisions and ultimately, people.  It's truly sad, but I'm not sure what can be done about it.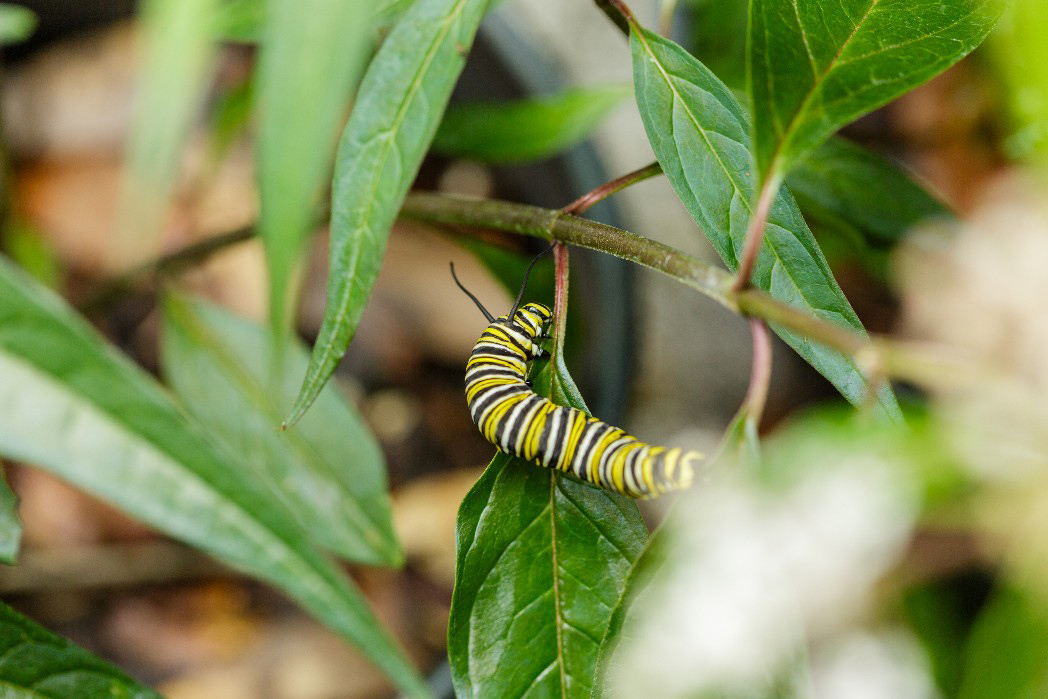 What advice do you have for people who are just discovering Florida's native wildflowers?
A really great tip for anybody who wants to plant wildflowers, is to do the research on proper placement in regards to shade versus sun, and wet versus dry soil! That has made a huge difference with my garden and definitely seems to save a lot of time and money when you're just buying the wildflower seeds or the plants!
What information does the Florida Wildflower Foundation offer that you find most helpful?
I love the resources Florida Wildflower Foundation has on individual plant species, particularly the Flower Friday profiles. I like that I can be introduced to a new native wildflower every week and can also look up past Flower Friday profiles if I want to know about a particular wildflower. This is a really great resource for anyone shopping for wildflowers or just doing research! The publications that the Florida Wildflower Foundation provide are also extremely helpful. Their plant guides provide a list of natives with keys indicating height, flower color, preferred sun and wildlife value, another great asset when wildflower shopping!