Member profile: Peter and Kim Connolly
Florida Master Naturalists Kim and Peter Connolly are active members of the Florida Wildflower Foundation and have attended various Foundation field trips and events for the past three years. They both work at the American Police Hall of Fame and Museum in Titusville, Peter as a graphic artist and publications editor, and Kim as a bookkeeper and human resources manager. Outside of work, they volunteer with the Florida Master Naturalist Program when they're not documenting and identifying local flora and fauna for iNaturalist.com (find them by their ID: vita-sativum). Peter's photography of natural Florida can be found on his website, www.fera-vita.com.
Join Peter and Kim Connolly in supporting the Florida Wildflower Foundation by becoming a member or making a one-time donation to support our work.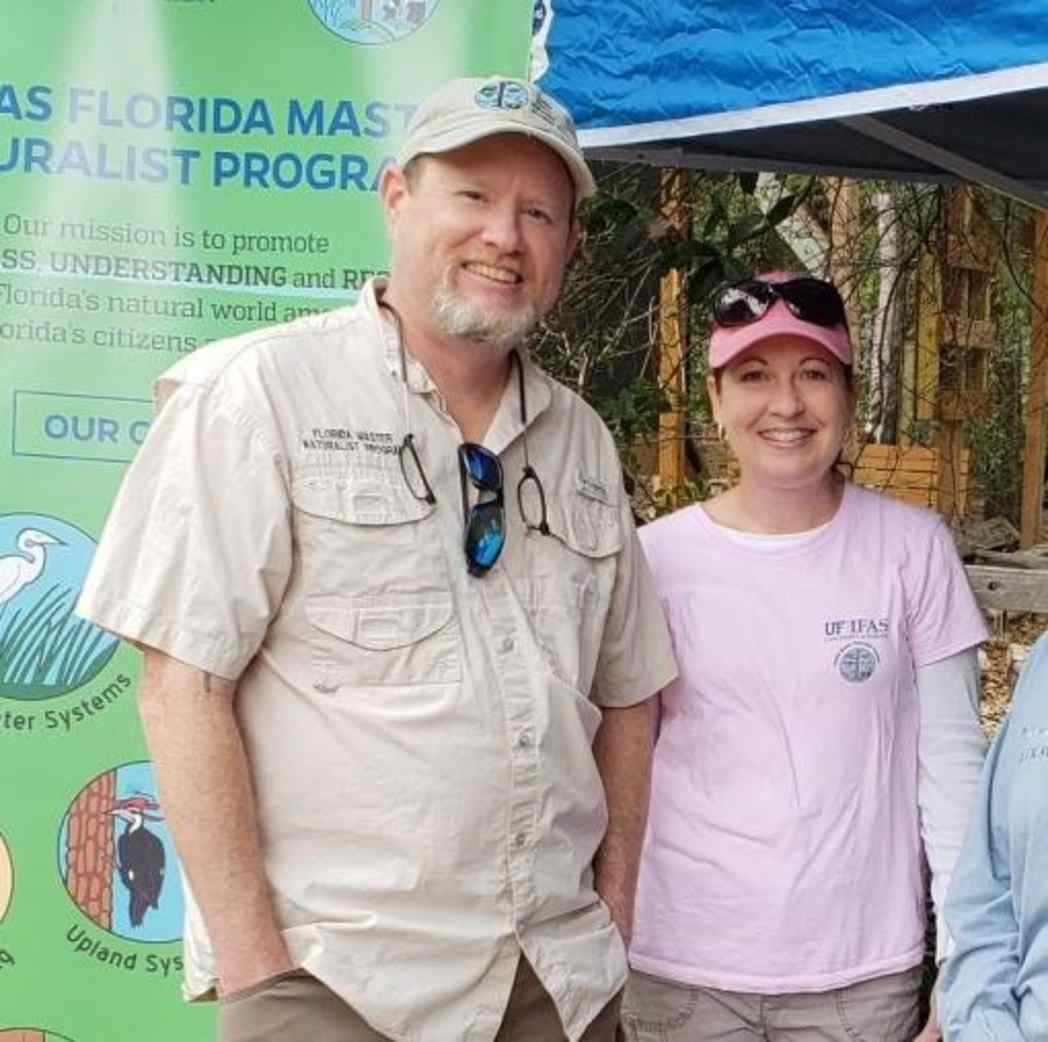 Tell us a little about yourselves.
We both grew up in South Florida (but didn't meet until high school) and have both been enthralled with wildlife since childhood. Thanks to Hurricane Andrew, we moved to North Carolina in 1992 soon after getting married. It was there we fell in love with birding and hiking. We brought back that love to Florida a few years later. Peter loves wildlife photography, and Kim is a self-taught native plant guru (Peter's words) who loves helping people ID plants on iNaturalist.com and in the field. We both love finding and documenting new plants and animal species to add to our growing collection of observations on iNaturalist. To date, we have 907 unique species — 556 are plants, and 334 of those are wildflowers! We are both Florida Master Naturalists, and Peter is serving his third year on the board of the group's Space Coast Chapter. We enjoy volunteering for the group as much as our schedules allow.
Were you both born in Florida? If not, what brought you here?
Although neither of us was born here, we consider ourselves naturalized Floridians. We were both brought to Florida as young children and have spent more than 85 percent of our lives here.
Is there a moment you recall that first sparked your interest in the outdoors, specifically native flora?
For me (Peter), my first memory of nature's allure was an elementary school field trip to the Everglades, where we learned (among other things) about Sawgrass (Cladium jamaicense) and periphyton (a complex assemblage of algae, cyanobacteria, microinvertebrates and their secretions and detritus attached to submerged surfaces). Kim's passion for native plants was kindled by a Master Naturalist field trip. There she discovered three plants that made her realize Florida was rife with beautiful native wildflowers. Those plants were Yellow milkwort (Polygala rugelii), Tarflower (Bejaria racemosa) and Lemon bacopa (Bacopa caroliniana).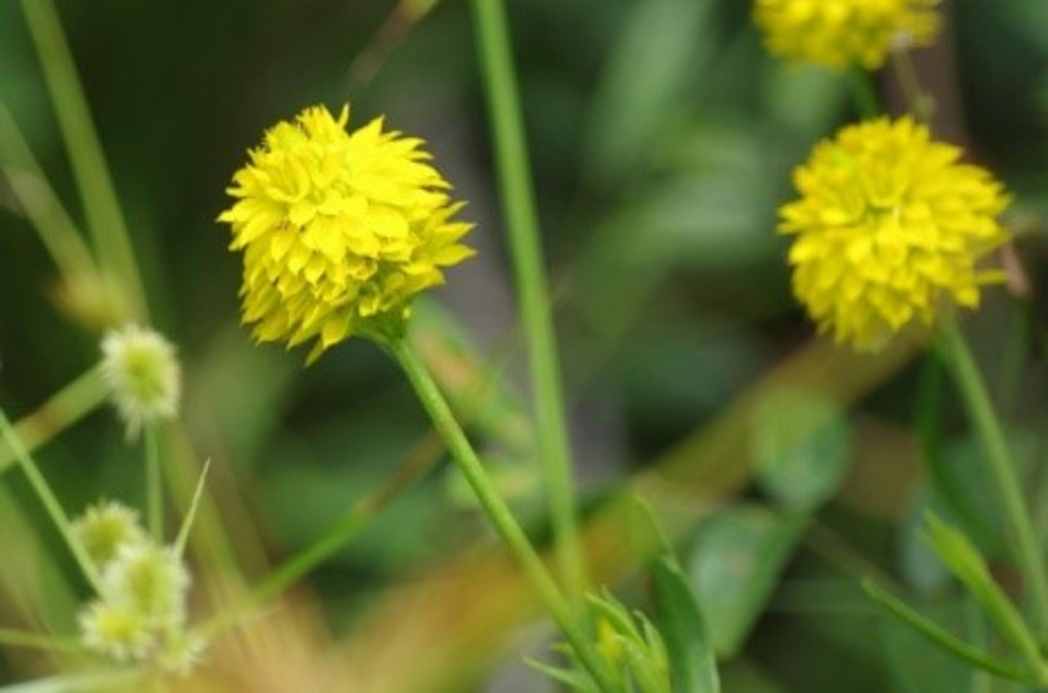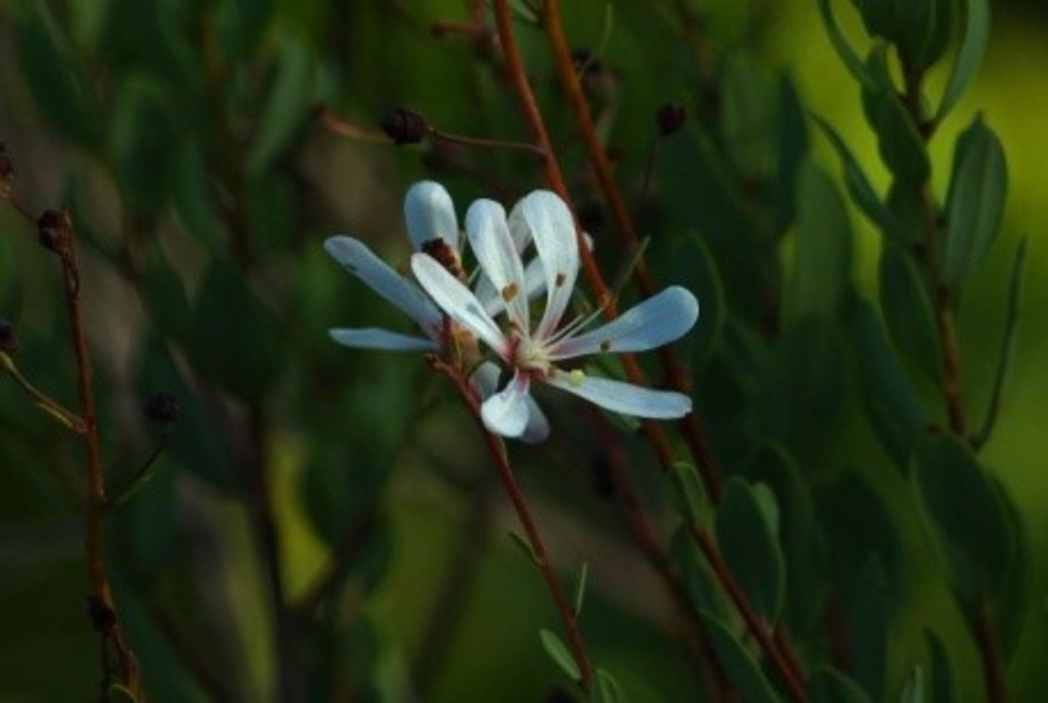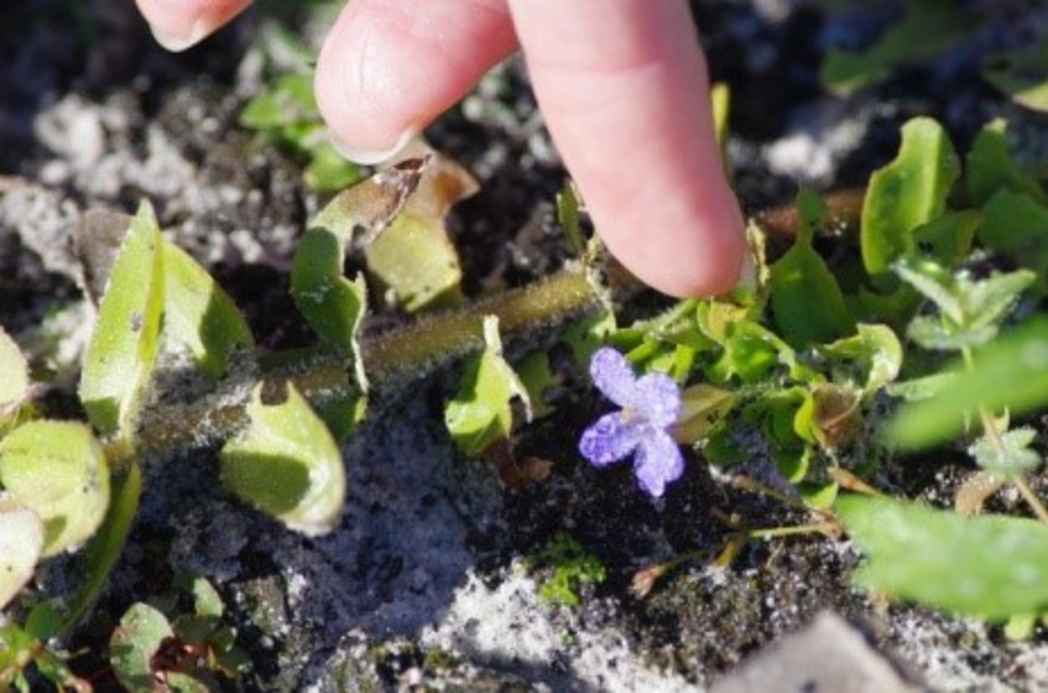 How did you get involved with the Florida Wildflower Foundation?
After becoming interested in plants through the Florida Master Naturalist Program, we sought out activities that facilitated this new found obsession. That led us to discover the 2017 Florida Wildflower Symposium in Orlando. We really enjoyed the field trip to Forever Florida (which is now closed, unfortunately) and meeting like-minded people that shared our interests. Last year's symposium was the best one yet — we had a wonderful time and learned much from all the lecturers. We can't wait for the next one! All the guided field trips we've been on with the Florida Wildflower Foundation have been outstanding.
Do you have a favorite native wildflower?
Kim has favorites for every season. Her winter favorite is Pineland daisy (Chaptalia tomentosa), an Aster that likes wet flatwoods and marsh edges and can be found from winter to summer. If you find this sleepy flower before the hottest part of the day, it will most likely be nodding. Narrowleaf blue-eyed grass (Sisyrinchium angustifolium) is her spring favorite. It's a member of the Iris family (Iridaceae). If you are lucky, you will find a large cluster of these small but beautiful flowers in bloom at the same time. They make an excellent ground cover and are available at most native plant nurseries. Her summer pick is Butterfly milkweed (Asclepias tuberosa). The first time we found this, we were both shocked and confused. We had no idea that there were so many species of milkweed native to Florida (there are around 20 species, depending on the source). Kim's fall favorite is Fall-flowering ixia (Nemastylis floridana), another member of the Iris family (Iridaceae). We've only ever seen these at Merritt Island National Wildlife Refuge. They bloom at such a specific time (typically between 4 and 6 p.m.) that they're colloquially known as the Happy-hour flower.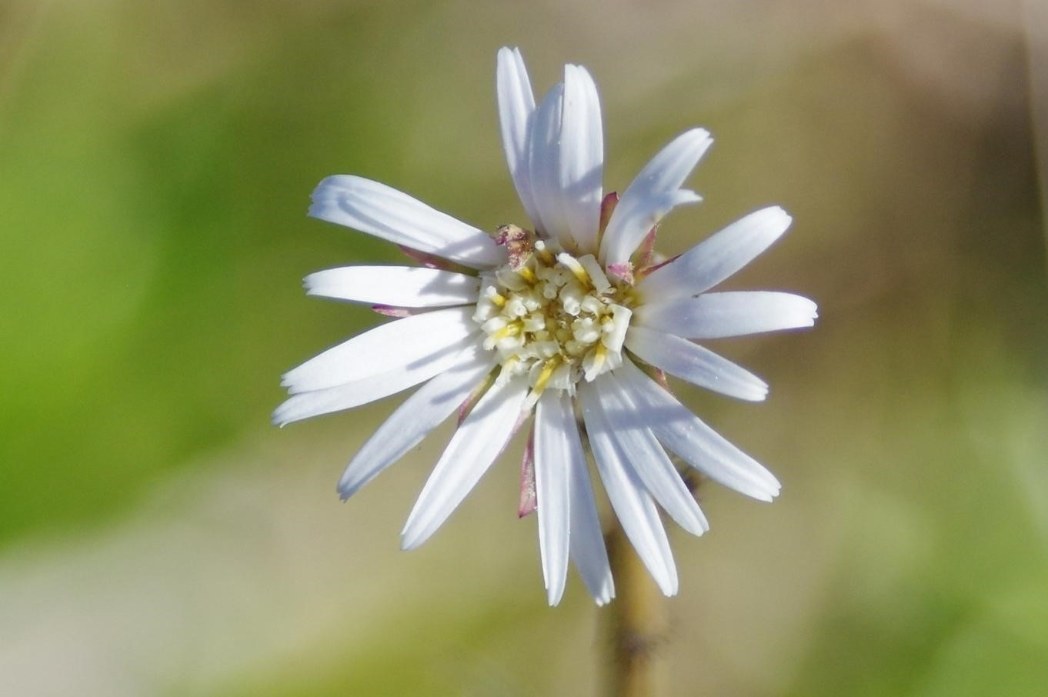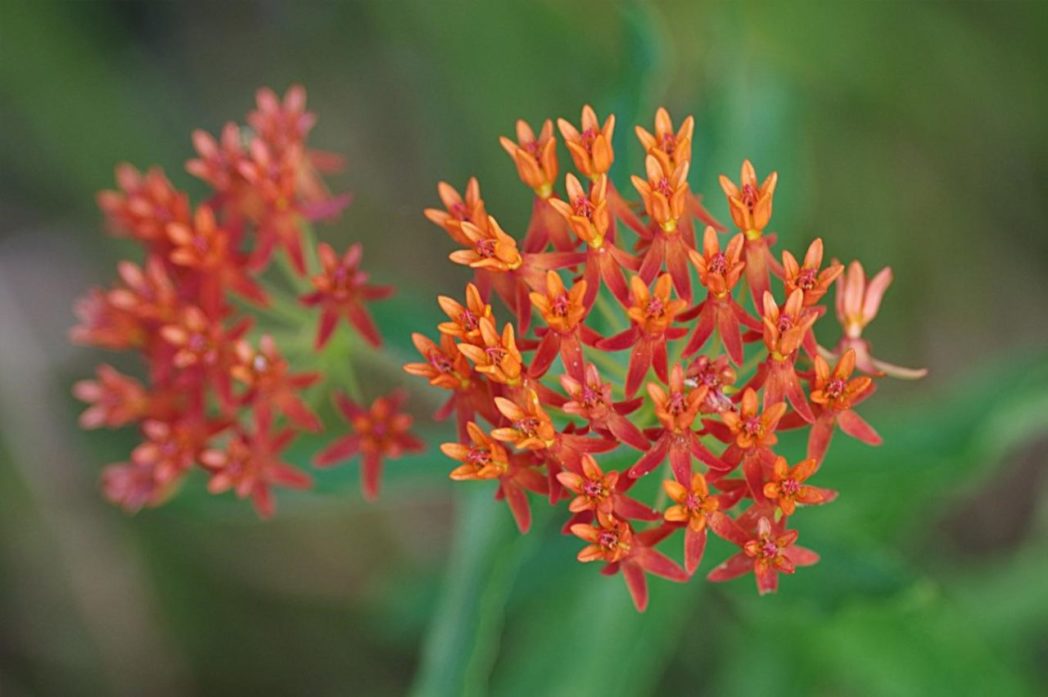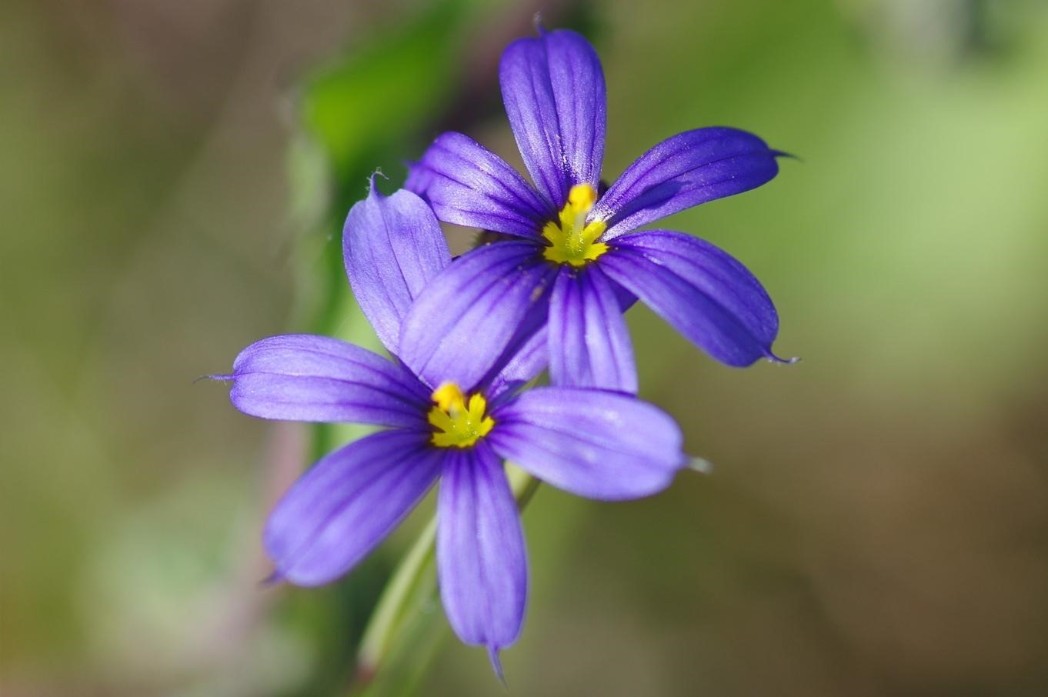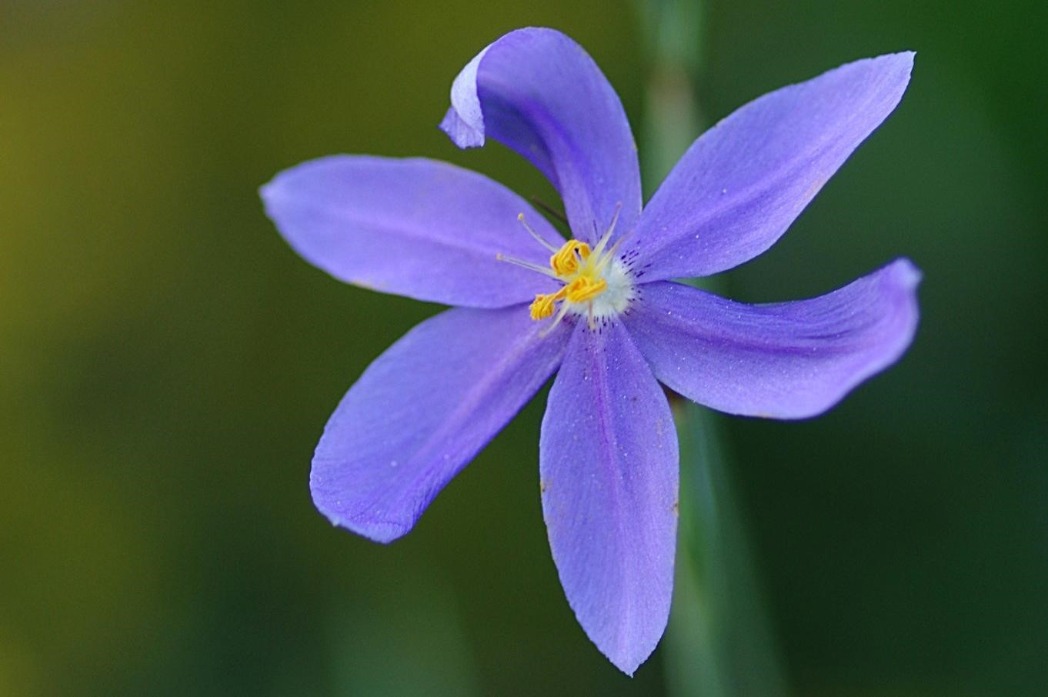 Peter's current favorite has the largest flower of any epiphytic Orchid in North America — the Leafy vanilla (Vanilla phaeantha) — but that may change next week if he discovers something cooler.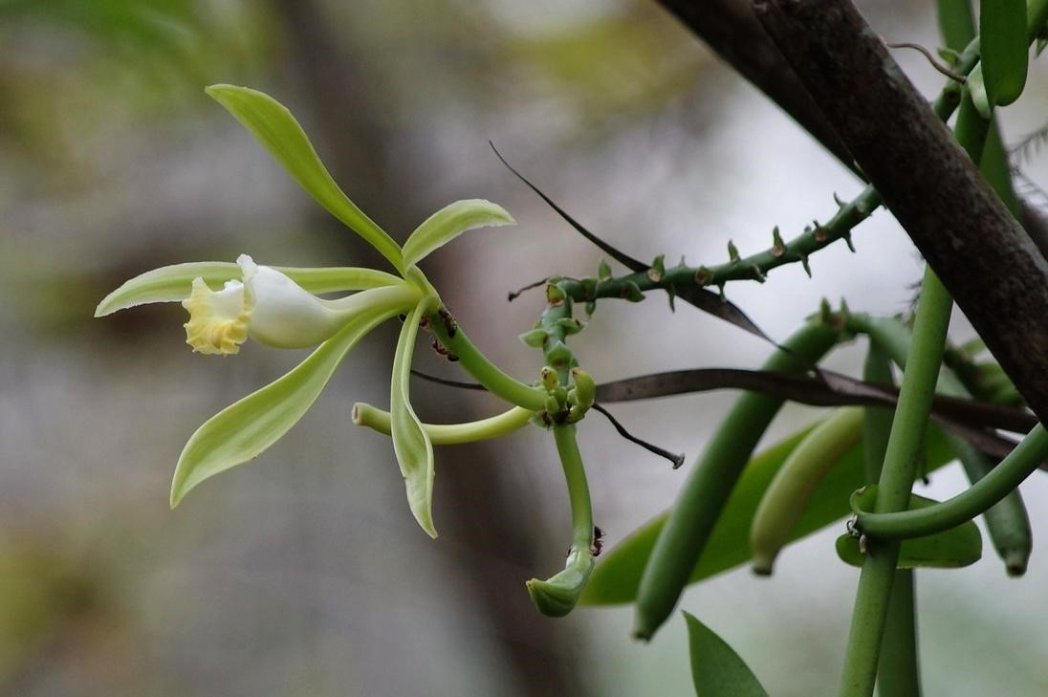 What message would you like to share with others about the importance of Florida's native environment?
The future is literally in all of our hands. Florida can't wait for the politicians to get their act together. If our residents can't muster up enough effort to do what is necessary to protect the most biodiverse state in the union, it will end up mostly grass and concrete. That's not something Kim and I ever want to see happen. In our opinion, organizations like the Florida Master Naturalist Program, the Florida Wildflower Foundation and iNaturalist.com are the best hope we have. Through her photography on the Foundation website and iNaturalist, Mary Keim has continually inspired us with her selfless dedication and talent. Thanks, Mary — you rock! We hope we, too, can one day inspire ordinary citizens like us to care enough to do something positive for Florida's native flora and fauna with their spare time and resources. Florida can't wait for someone else to do it.
All plant photos above by Peter Connolly.