Jaret Daniels joins FWF board
Dr. Jaret Daniels of the University of Florida has accepted an appointment to the Florida Wildflower Foundation board of directors.
Jaret is a UF associate professor of entomology and director of the McGuire Center for Lepidoptera and Biodiversity at the Florida Museum of Natural History. His research focuses on insect ecology, population biology and conservation, with particular emphasis on butterflies and other native pollinators. He has authored more than 50 scientific papers, articles and books on butterflies, conservation, integrated pest management and wildlife landscaping, including the field guide Wildflowers of Florida.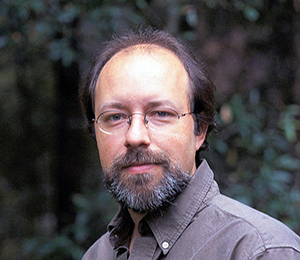 Jaret is well-known to the Foundation. As a researcher, he was awarded several research grants by the Foundation, including funding for two projects involving Monarch butterflies and milkweed. A popular speaker, his guided garden walks and presentations have been the staple of many conferences, including the annual Florida Wildflower Symposium.
"Jaret brings a wealth of knowledge to the board," said Board Chairman Terry L. Zinn. "His insight into the world of pollinators — particularly butterflies — will be invaluable as the Florida Wildflower Foundation plans future programs and projects."