Internship to honor wildflower champions
Women have long been heroes of the environmental movement. Rachel Carson, Marjorie Stoneman Douglas and Claudia 'Lady Bird' Johnson have changed the way we think about the natural world. The Florida Wildflower Foundation (FWF) is fortunate enough to claim our very own environmental champions. Nancy Bissett, Anne MacKay and Carolyn Schaag have dedicated their lives to the mission of protecting, connecting and expanding wildflower habitat throughout the state. In honor of their significant contributions, the Foundation, together with Florida Native Plant Society (FNPS), celebrated them at the recent 2022 FNPS conference. FWF Executive Director Stacey Matrazzo hosted a panel discussion with Carolyn, Nancy and Anne to find out what inspires them in their work to protect Florida's wildflowers.
With all three currently serving on the Foundation's board, each have shaped the conservation movement uniquely. Nancy Bissett has been a longtime leader in Florida's native plant research and conservation. As cofounder of The Natives, Inc. along with her husband Bill, Nancy started propagation experiments with Florida scrub species, among others. Since little was known about these species, they have historically been some of Florida's most challenging plants to grow. With her years of research and experience, Nancy has developed site preparation, direct seeding and weed control techniques for restoring Florida's threatened upland habitats. As a botanist and restoration ecologist, she has worked with federal, state and local agencies to protect rare plant species.
Carolyn Schaag helped establish the Foundation with her leadership of the Florida Federation of Garden Clubs (FFGC). As FFGC president from 1999-2001, she was a driving force for the creation of the state wildflower license plate. She has served on the FFGC board of directors for 40 years, with 16 of those as an officer.
Anne MacKay was invited to plan the planting and distribution of wildflowers along federal highways with Lady Bird Johnson at Calloway Gardens in Georgia, sparking her involvement to help establish the state wildflower license plate. Anne chaired the FWF board from 2004 through 2009.
With a $10,000 donation from the Foundation, FNPS raised $15,000 during their weekend conference, enough to start a conservation internship program to honor these three visionary wildflower advocates. The internship program will provide opportunities for college students and emerging young professionals to work on native plant conservation and education projects.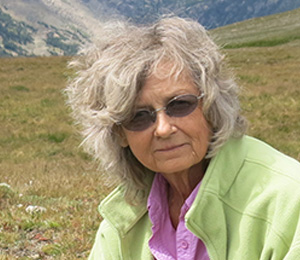 Nancy Bissett
Finding a new plant species, one I haven't seen before, always leads me to say, "It has been a good day." Learning how the plant finds its niche in an ecosystem, what it needs to survive and thrive is very exciting. Discovering how to grow this species, collect its seeds, and add it to a seed mix for restoring lands is even more rewarding. I hope that the event recognizing the work of all three of us will enable a few others to enjoy learning and working to protect, preserve and enhance our native flora.
Carolyn Schaag
I have been interested in conservation since I was in grade school. My membership in garden clubs for 60 years has given me the opportunity to complete the National Garden Clubs Schools in Environmental, Gardening, and Landscape Design, refresh and promote the classes over many years, and serve in leadership roles. I am deeply honored to join Nancy Bissett and Anne MacKay to have an FNPS apprentice scholarship in our names. What a joy to know we pass this educational opportunity to the younger generation.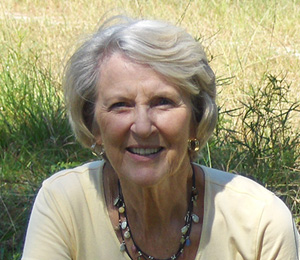 Anne MacKay
I was surprised and thrilled to be a part of raising support for a FNPS conservation internship. I'm so happy to have had a part in the effort to restore the "real" Florida. The discovery of natives and the conservation of the land fill me with joy. I'm hopeful that native species and pollinators will make a profound difference in that effort. It's such an honor to be a part of helping put the Florida we love back together.