FWF joins the call to fully fund Florida Forever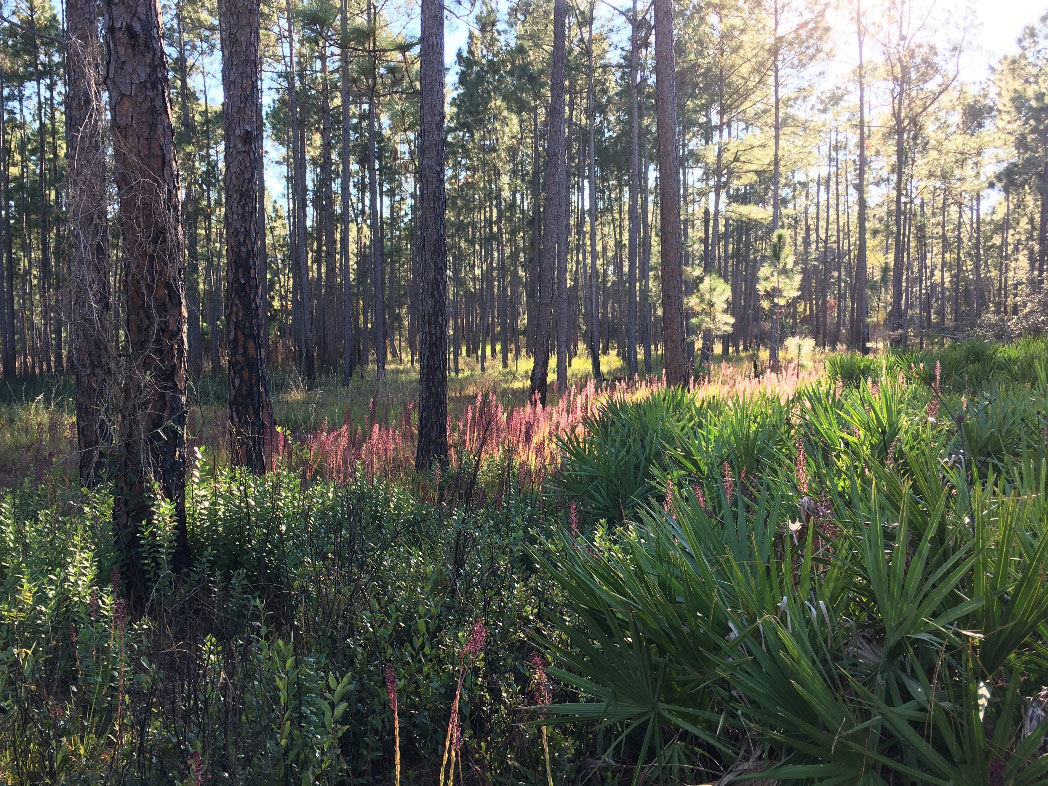 The Florida Wildflower Foundation joined the state's leading conservation organizations Monday in calling for lawmakers to fully fund the Florida Forever land conservation program during the 2020 legislative session.
In a letter delivered to Gov. Ron DeSantis, Senate President Bill Galvano, House Speaker Jose Oliva, Sen. Rob Bradley and Rep. Travis Cummings, 123 organizations asked the state leaders to commit to passing legislation that restores full funding to the Florida Forever land conservation program. The letter points out that recent appropriations, capped at $100 million, are "not nearly enough to meet the needs of Florida's environment and expectations of Florida voters."
Florida Forever funding greatly diminished
In the state's 2006-07 fiscal year, the Florida Forever program received $610 million from the legislature. The 2018-19 budget contained $33 million.
Florida voters overwhelmingly passed the Water and Land Conservation Amendment in 2014 to restore funding to the vital land-purchasing program. The constitutional amendment requires a third of the state's annual doc stamp revenue be placed in the Land Acquisition Trust Fund. However, one-third of that funding has been diverted to cover administrative and operational expenses, which had been paid from other sources prior to the amendment's passage.
"Florida's natural lands are essential to the quality of life we enjoy," said Lisa Roberts, Florida Wildflower Foundation executive director. "Rapid growth in our state has led to the annual loss of natural lands that together are 50% larger than the city of Tampa. Without action from our lawmakers, we are in danger of losing the essence of 'real Florida.'"
Conservation lands play vital role
Conservation lands are critical to providing wildlife habitat and protect biodiversity while sustaining the state's water supply, supporting Florida's tourism-based economy, and providing diverse recreational opportunities.
Sen. Linda Stewart, D-Orlando, recently introduced legislation that would require at least $100 million of the funds received annually to be spent on land acquisition. It also specified that funds may not be used to cover administrative costs. The legislative session begins in January.