Pictured above: Coastal false asphodel (Triantha racemosa) by Emily Bell. Click on terms for botanical definitions. View post as a PDF.
Coastal false asphodel (Triantha racemosa) is a delicate summer wildflower that inhabits open pine savannahs, bogs and seepage slopes. While it can be found throughout the Southeastern Coastal Plain from New Jersey south to Florida and westward into Texas, it is most common in the southern states from the Carolinas to Mississippi.
Very inconspicuous when not in bloom, Coastal false asphodel has a basal rosette of narrow leaves growing up to 12 inches long, giving it grass-like appearance. A raceme of small flowers clustered in groups of two to three occurs at the end of a 15- to 28-inch scape. Individual flowers have six white petals, six spreading stamens with light yellow to brown anthers, and a protruding light green to white style. Following pollination of the flowers, burgundy capsules are produced, each containing two or more seeds. However, some research suggests reproduction of this species via seed is negligible and that its population growth is predominately rhizomatous.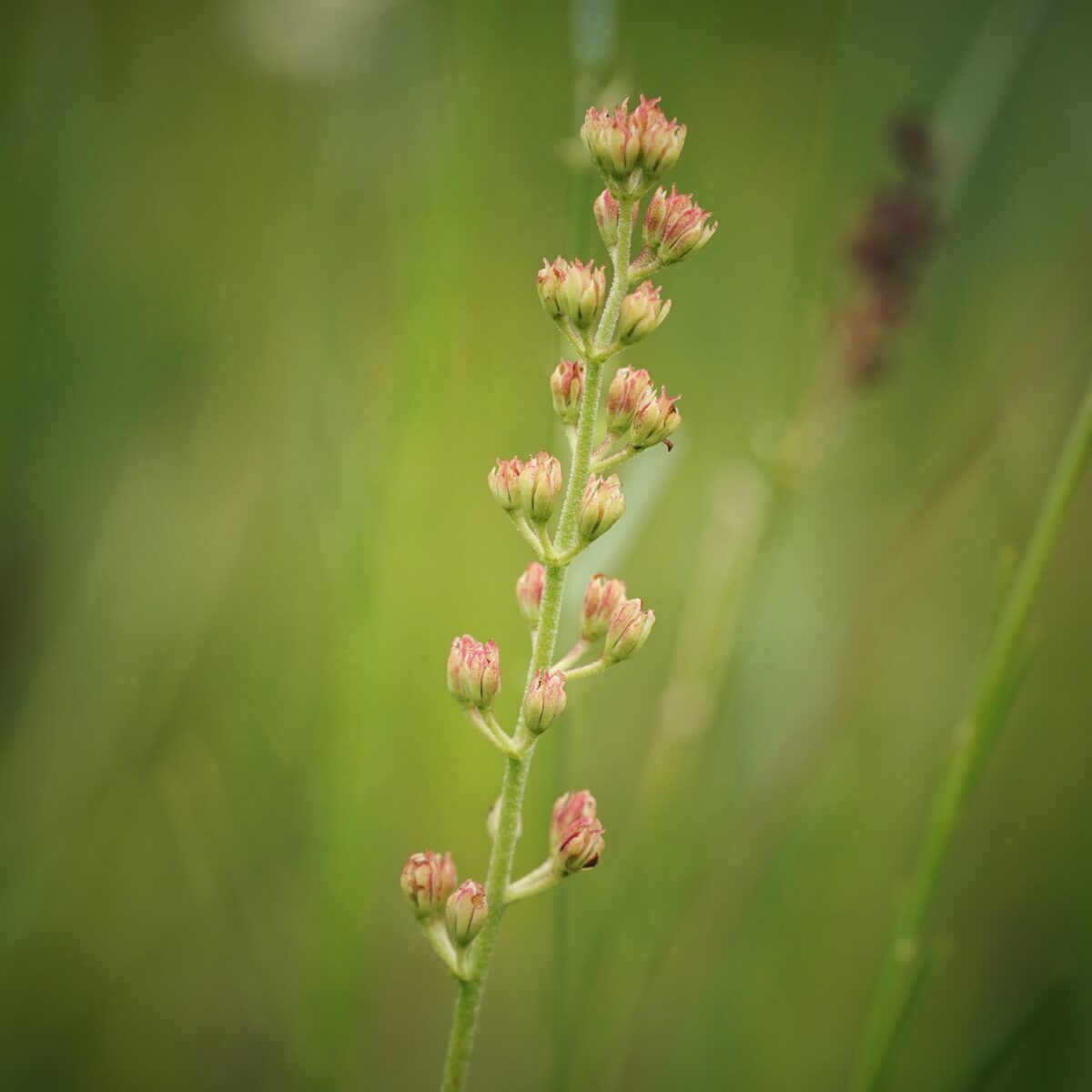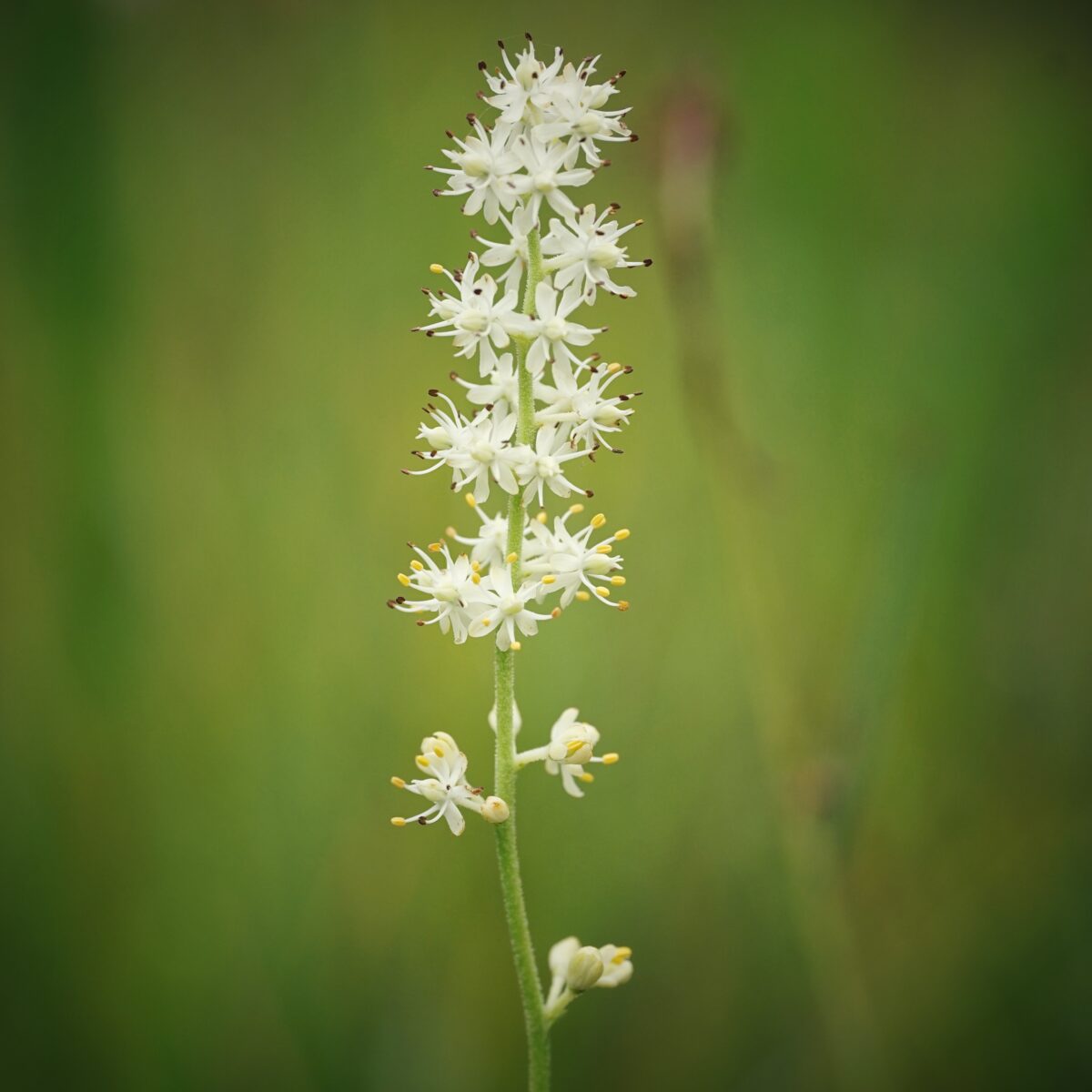 There is little known about Coastal false asphodel's pollination biology, although it has been observed to attract both flies and butterflies. The common name false asphodel refers to its similar appearance to plants in the genus Asphodelus, which are native to Eurasia and Africa.
Family: Tofieldiaceae
Native range: Panhandle and Northeast Florida
To see where natural populations of Coastal false asphodel have been vouchered, visit florida.plantatlas.usf.edu.
Hardiness: Zones 8A–9A
Lifespan: Perennial
Soil: Moist acidic soils
Exposure: Full sun
Growth habit: Up to 28 inches
Coastal false asphodel is not commercially available. Visit a natural area to see it.