Grassleaf coneflower (Rudbeckia graminifolia) by Julie Tew. Click on terms for botanical definitions. View post as a PDF.
Grassleaf coneflower is a Florida endemic perennial wildflower. Its solitary blooms are distinctly different than most Florida Rudbeckia species in that they have short, brick-red ray florets and large conelike disk florets. Comparatively, it is a small bloom among Rudbeckias. Its leaves are small, narrow and grasslike (hence the common name).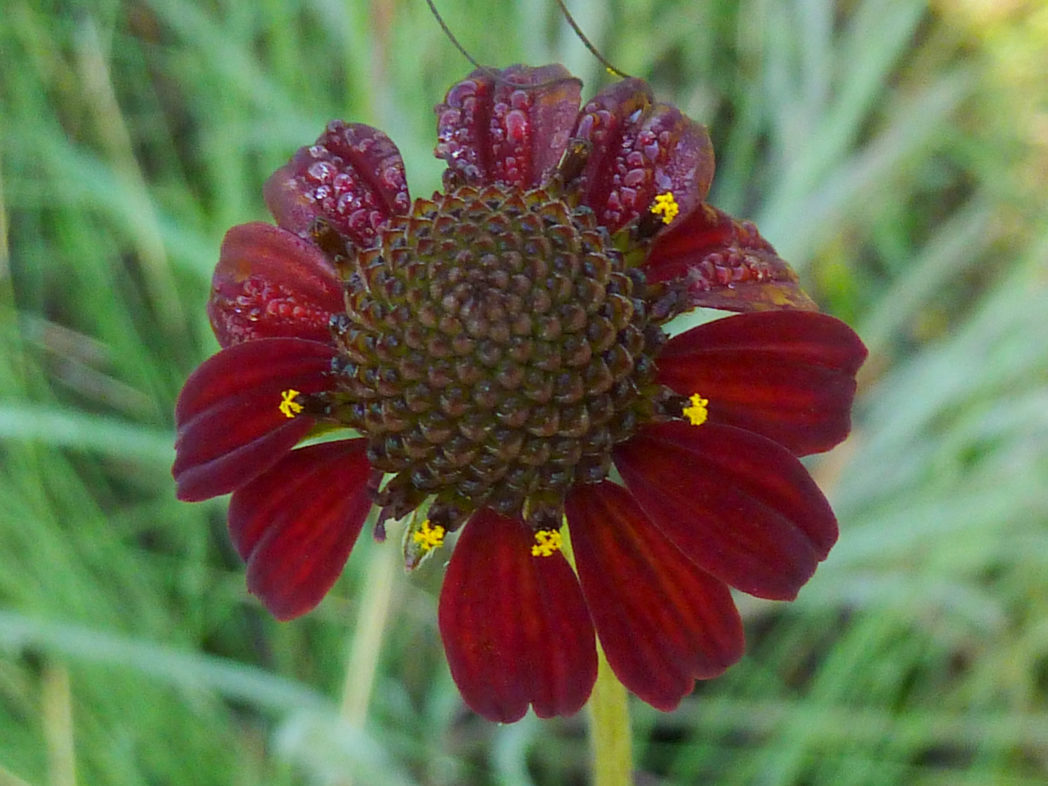 Grassleaf coneflower typically flowers in summer and occurs naturally savannas and along moist roadsides.
Family: Asteraceae (Aster, daisy or composite family)
Native range: Panhandle near and in the Apalachicola National Forest
To see where natural populations of grassleaf coneflower have been vouchered, visit www.florida.plantatlas.usf.edu.
Hardiness: Zones 8A–9A
Soil: Sand
Exposure: Full sun
Growth habit: 1–2' tall
Garden tips: Grassleaf coneflower can be propagated by seed, but is not generally commercially available. Your best bet is to visit its natural habitat and see it in the wild.
For more information on other Rudbeckia species, see these resources: