Pictured above: Purple coneflower (Echinacea purpurea) by Travis Mitchell. Click on terms for botanical definitions. View post as a PDF.
The striking bloom of the Purple coneflower (Echinacea purpurea) consists of a compact center of disk florets that range in color from green to yellow-orange to brown, surrounded by long lavender to purple ray florets. They form on erect stems that emerge from a basal rosette of sagittate to lanceolate leaves. The leaves are dark green with toothed margins and a rough surface.
The nectar of purple coneflower attracts a variety of butterflies, bees and even hummingbirds, while its seeds are eaten by birds and other wildlife.
Purple coneflower is an endangered Florida native wildflower, found naturally only in Gadsden County.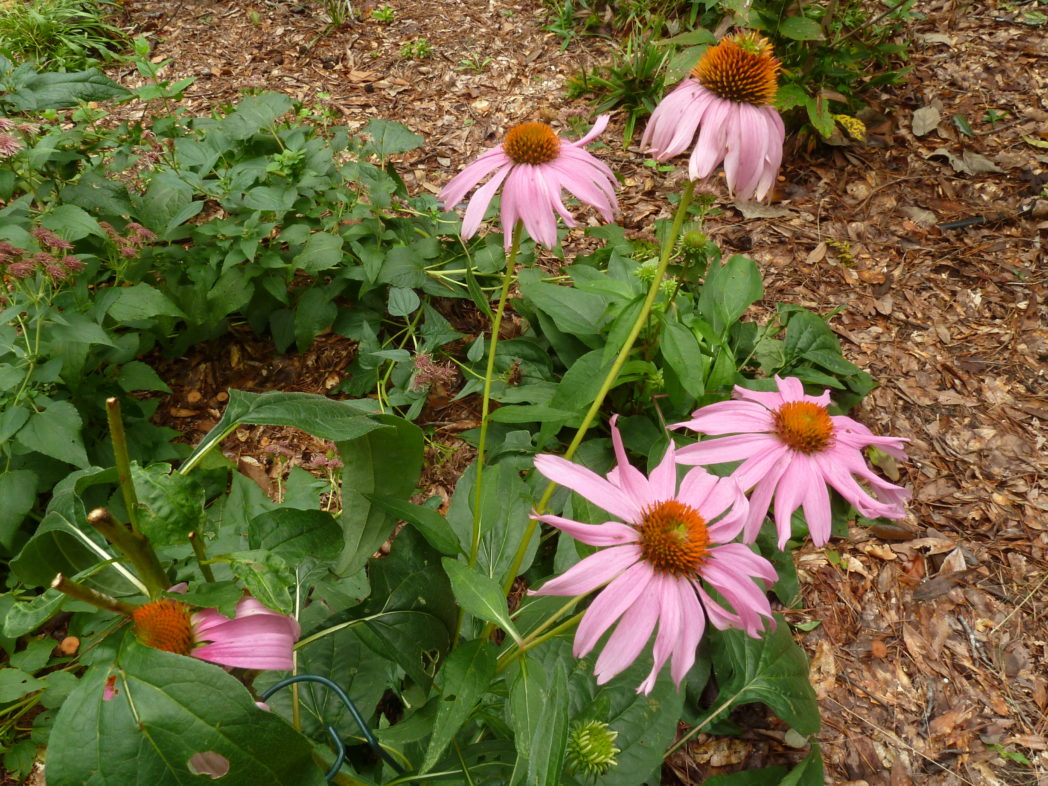 Family: Asteraceae (Aster, daisy or composite family)
Native range: Gadsden County
To see where natural populations of purple coneflower have been vouchered, visit florida.plantatlas.usf.edu.
Hardiness: 8A–10
Soil: Well-drained sand, clay or loamy soil
Exposure: Full sun to partial shade
Growth habit: 2–3' tall with 2–3' spread
Propagation: Seed
Garden tips: Purple coneflower is easily propagated by seeds or division and does well in almost any garden setting. It is drought-tolerant and doesn't require a lot in the way of maintenance.
Note: When buying purple coneflower, be sure you are buying Florida stock. Big box stores typically obtain their plants from out-of-state stock, and those plants don't do as well here as plants grown from Florida stock. It is best to purchase seeds or plants from a local grower.
Purple coneflower is often available at nurseries that specialize in native plants. Visit PlantRealFlorida.org to find a native nursery in your area.