Pictured above: Summer farewell (Dalea adenopoda) by Emily Bell. Click on terms for botanical definitions. View post as a PDF.
Among the vibrant yellows and purple hues of fall's Florida wildflowers are some equally beautiful bright whites! This includes Summer farewell (Dalea adenopoda), also commonly known as Tampa prairie clover. Summer farewell lights up the dry sandy pine flatwoods of Central and South Florida as their abundant blooms beckon numerous pollinators including bees and butterflies. When they go to seed in early winter, song birds enjoy the seeds.
Summer farewell's flowers are born in terminal heads. Flower buds are concealed by red ovate bracts. Each bud opens to reveal up to 30 white to pinkish-white flowers. Leaves are small and fascicled with three to seven elliptical leaflets. They are pale green and often involute.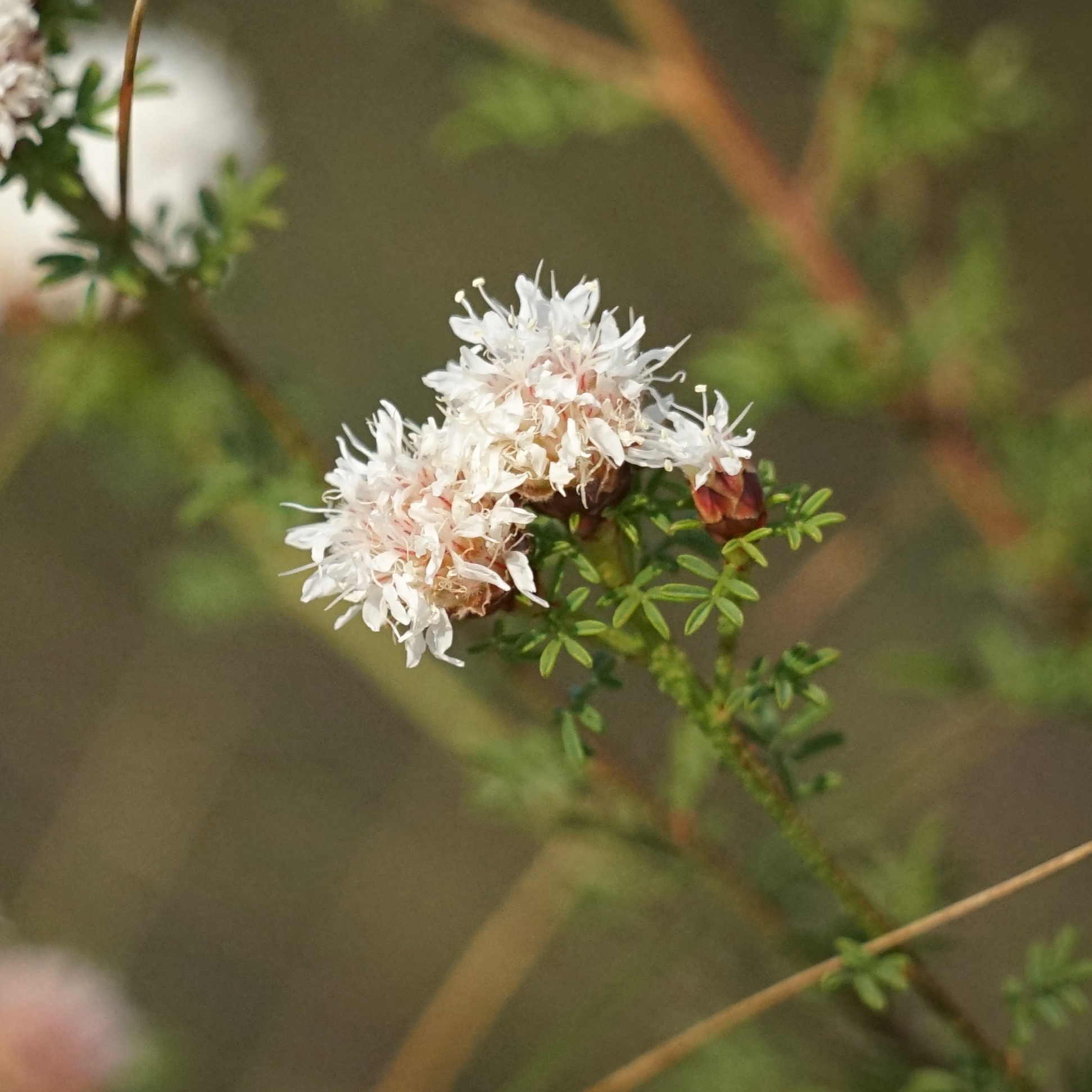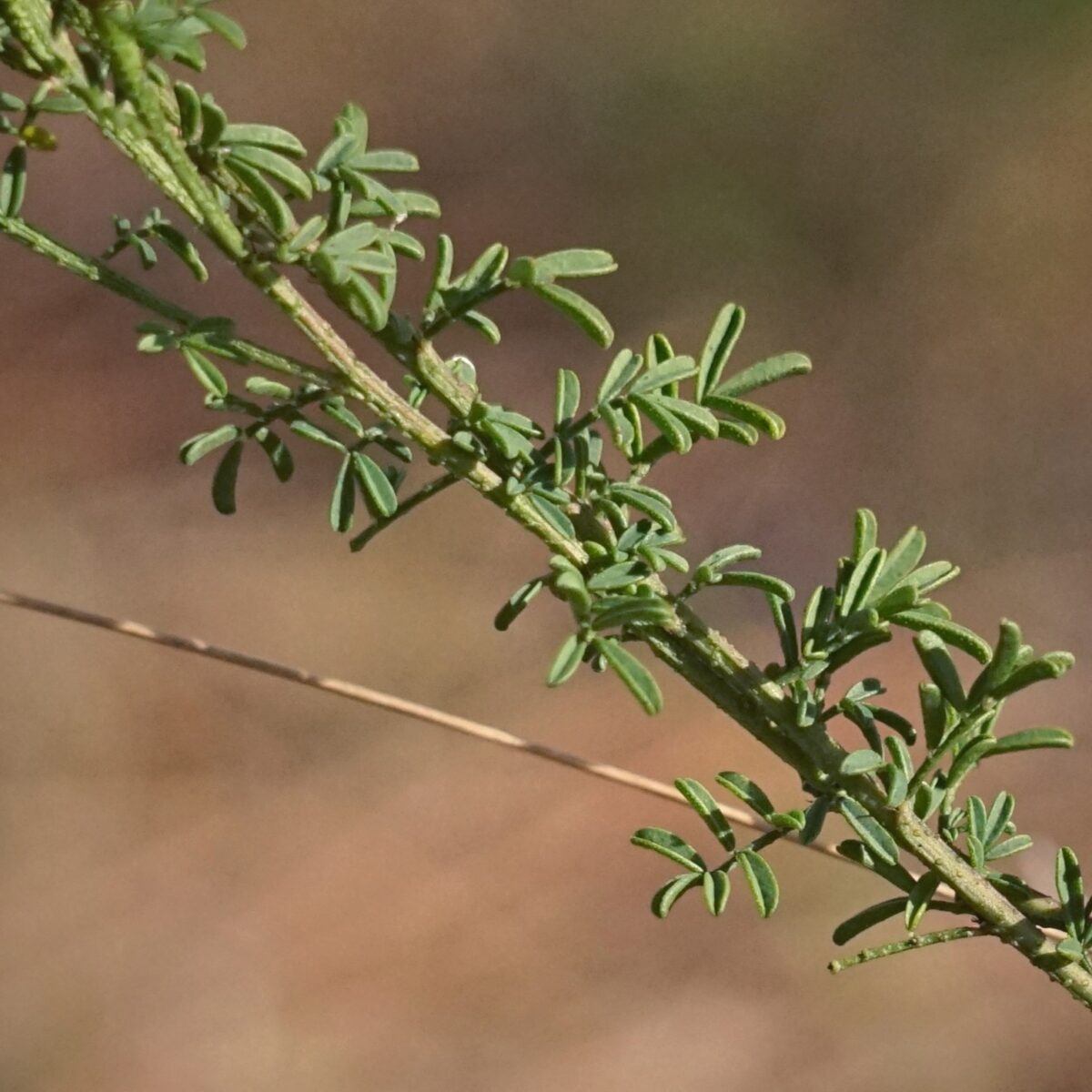 Another species of Summer farewell (Dalea pinnata) is found throughout North and Central Florida. The two species could easily be confused by the flowers alone; however, a closer look reveals a distinct difference in leaflet shape: D. pinnata leaflets are linear, while D. adenopoda leaflets are elliptical.
Family: Fabaceae (Legume, bean or pea family)
Native range: Endemic to peninsular Florida from Lake County south to Collier and Broward counties
To see where natural populations of Summer farewell have been vouchered, visit florida.plantatlas.usf.edu.
Hardiness: Zones 9B–10B
Lifespan: Perennial
Soil: Well-drained sand
Exposure: Full sun to part shade
Growth habit: Upright shrub up to 3 feet tall
Propagation: Seed.
Summer farewell is not commercially available. Visit a natural area to see it.
Learn more about Summer farewell from The Institute of Regional Conservation.