Pictured above: Spring coralroot (Corallorhiza wisteriana) by Emily Bell. Click on terms for botanical definitions. View post as a PDF.
It takes a keen observer to spot Spring coralroot (Corallorhiza wisteriana), a small terrestrial orchid whose colors provide expert camouflage against the leaf litter of the deciduous trees under which it grows. It inhabits a variety of moist forest types across much of the continental United States. Little is known about its primary pollinators, but mosquitos, gnats and wasps are all suspected.
Single to multiple light reddish to yellow-brownish scapes emerge from a coral-shaped rhizome. Each scape has a light reddish-purple to brownish-yellow sheath at the base. Two to 25 flowers occur on a raceme. The small flowers are reddish to purplish and bear a white lip with purple spots. They have three sepals and three petals. Seeds are contained in reddish-brown or brownish-yellow capsules.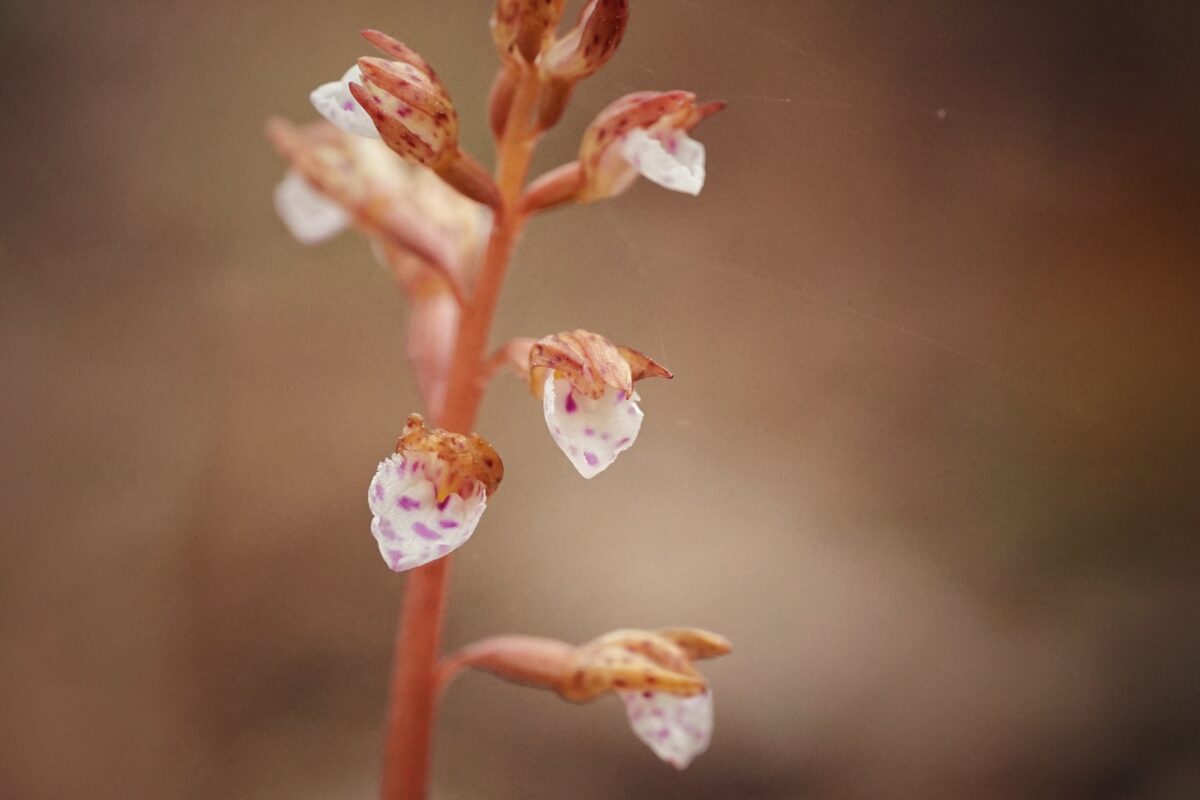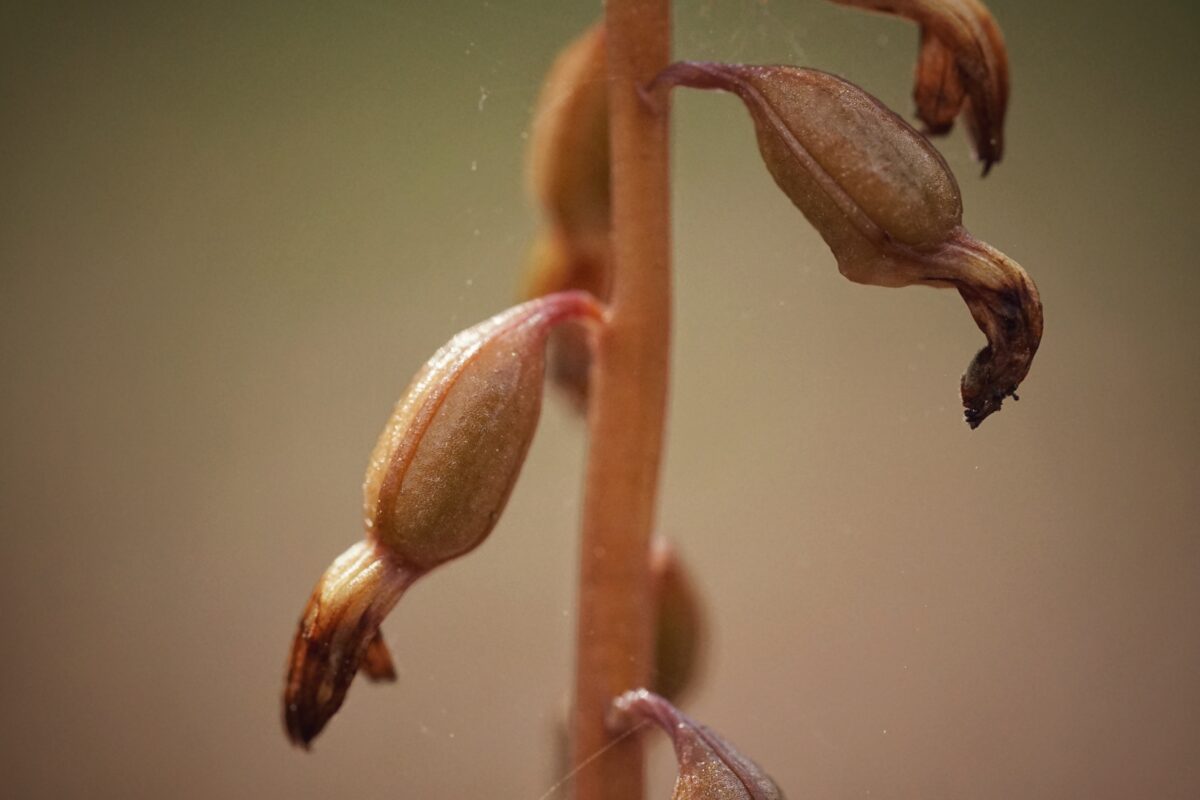 Lacking chlorophyll, this species is mycoheterotrophic and parasitizes fungi for its energy and nutrients. Because of this relationship, these orchids are extremely site-specific and their seed requires the perfect soil-fungus matrix to germinate.
Family: Orchidaceae (Orchid family)
Native range: Panhandle through Central Florida
To see where natural populations of Spring coralroot have been vouchered, visit florida.plantatlas.usf.edu
Hardiness: Zone 10A–8A
Lifespan: Perennial
Soil: Rich loam
Exposure: Part shade
Growth habit: Erect, 15-18 inches tall
Spring coralroot plants are not commercially available. Visit a natural area to see them.