Pictured above: Coastal searocket (Cakile lanceolata) by Keith Bradley (CC BY-NC). Click on terms for botanical definitions. View post as a PDF.
Coastal searocket (Cakile lanceolata) is a fast-growing annual or short-lived perennial wildflower. Its charming little flowers have four white to lavender petals and bright yellow anthers. Leaves are lance-shaped and fleshy with toothed or dissected margins. They are alternately arranged. Stems are decumbent. Fruits are rocket-shaped pods that bear two seeds: one seed remains attached to the parent plant, while the other falls off, to be dispersed by water or wind.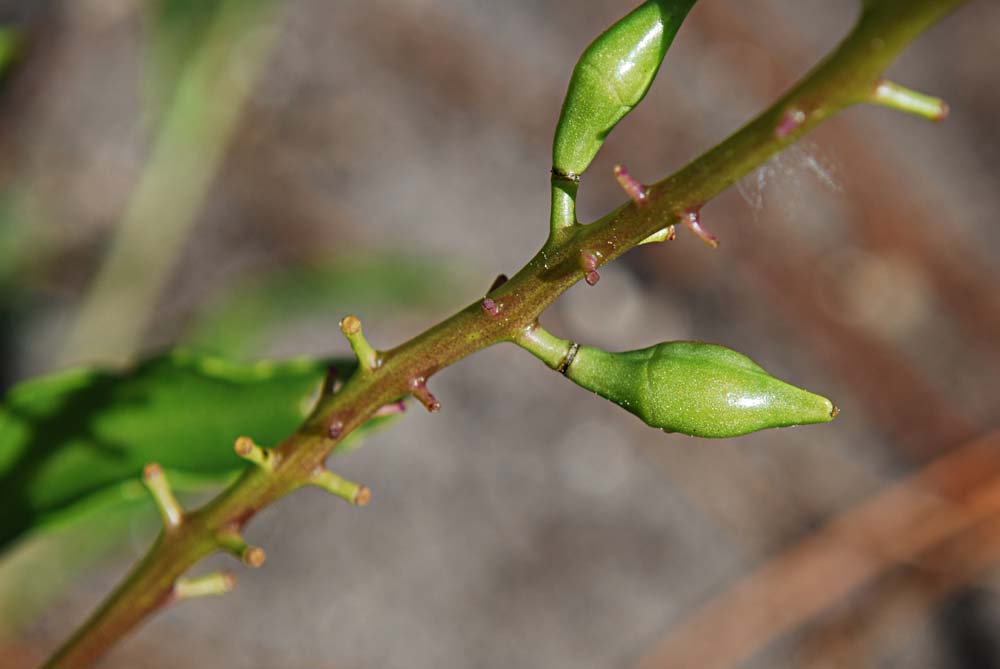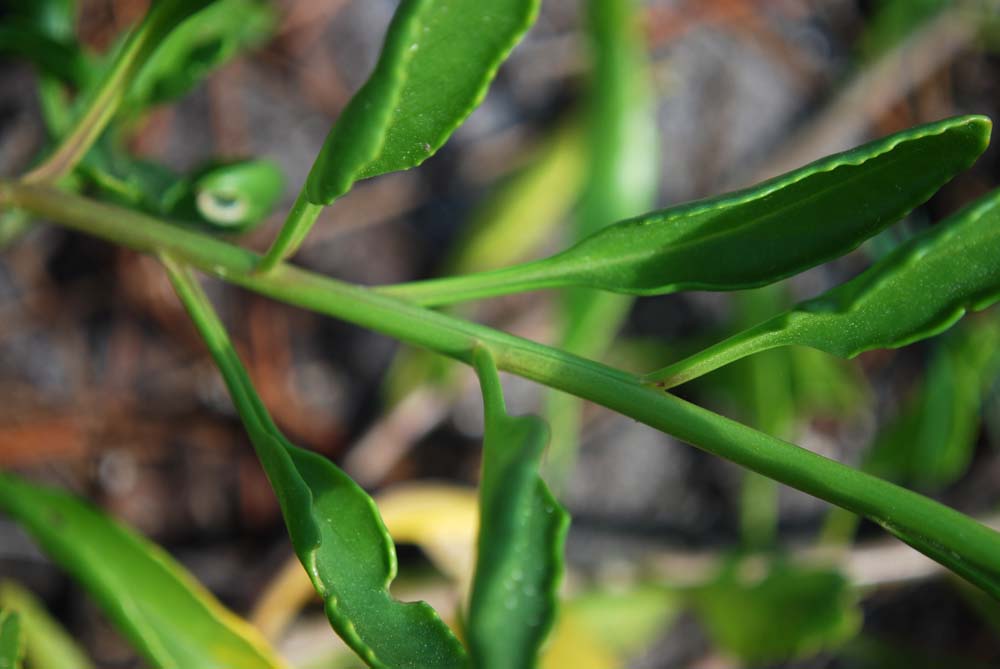 Coastal searocket typically blooms early spring through summer, but may bloom year-round. It occurs naturally in beach dunes and coastal strands and attracts bees and butterflies, including the Great southern white, for which it is a larval host.
The stems and leaves are edible and may be eaten raw or cooked. The taste has been compared to turnip, but may also be peppery or mustard-like. Boiled leaves also can be used to clean wounds.
Family: Brassicaceae (Crucifer, mustard or cabbage family)
Native range: Most coastal counties and the Keys
To see where natural populations of Coastal searocket have been vouchered, visit florida.plantatlas.usf.edu.
Hardiness: Zones 8A–11
Soil: Very dry, well-drained sandy or loamy soils
Exposure: Full sun to partial shade
Growth habit: up to 2' tall
Propagation: Seed, cuttings
Garden tips: Coastal searocket is salt and drought tolerant as well as wind resistant. It is best suited for dune stabilization.
Coastal searocket plants are often available from nurseries that specialize in Florida native plants. Visit www.plantrealflorida.org to find a nursery in your area.