Pictured above: White screwstem (Bartonia verna) by Emily Bell. Click on terms for botanical definitions. View post as a PDF.
Diminutive in size but not in beauty, White screwstem (Bartonia verna) takes a keen eye and a bit of determination to find. It blooms in winter through early spring and is found in wet flatwoods and bogs. This species is endemic to the Southeast coastal plain. It is considered rare throughout much of its range, with its most widespread populations being in Florida.
The leaves are greatly reduced, shorter than .5 cm, and scalelike. Four white petals no longer than 1 cm surround an elongated light green to yellow style. Four white filaments with yellow to orange or pink anthers are also present. Flowers may be born from a singular stem or stems may branch and contain numerous flowers.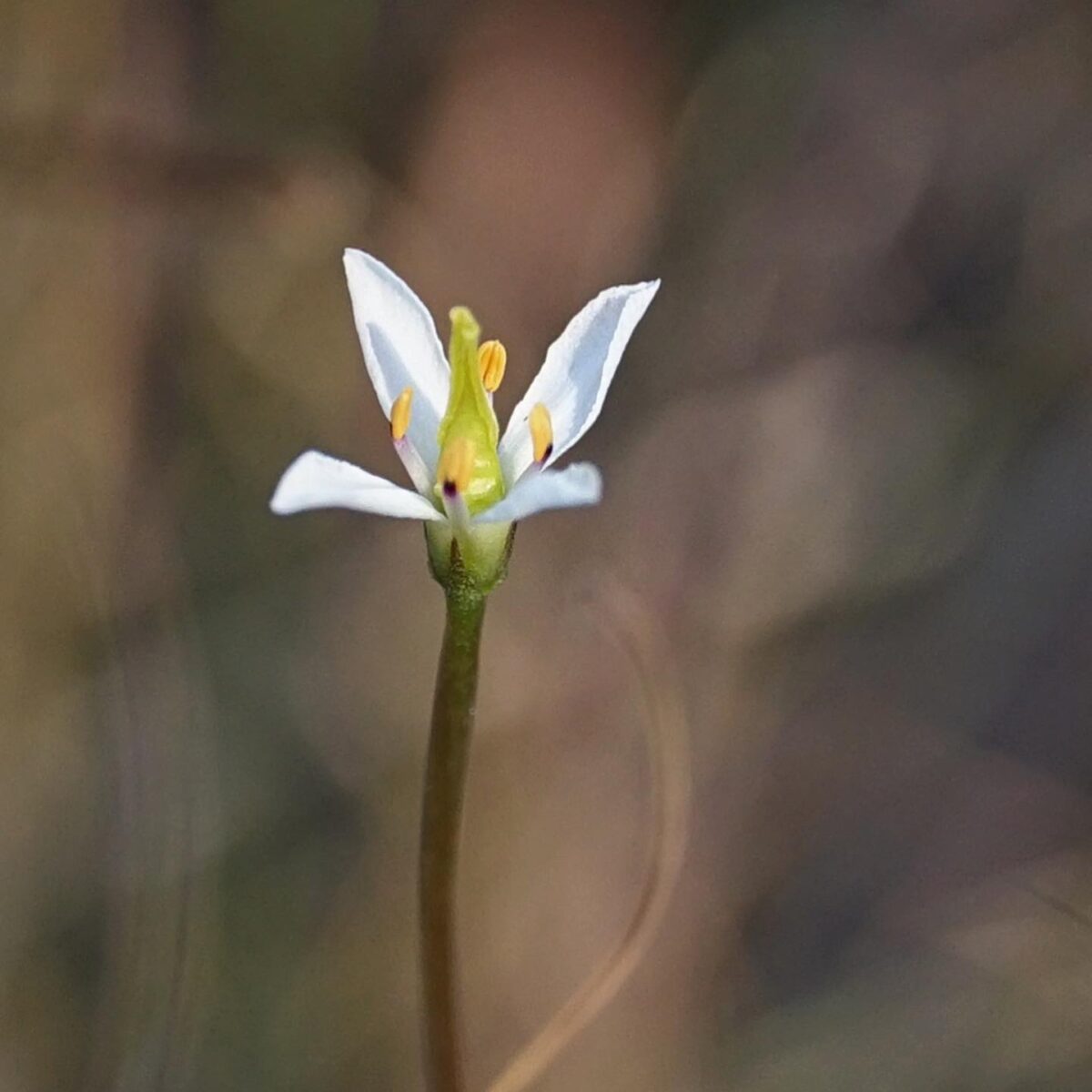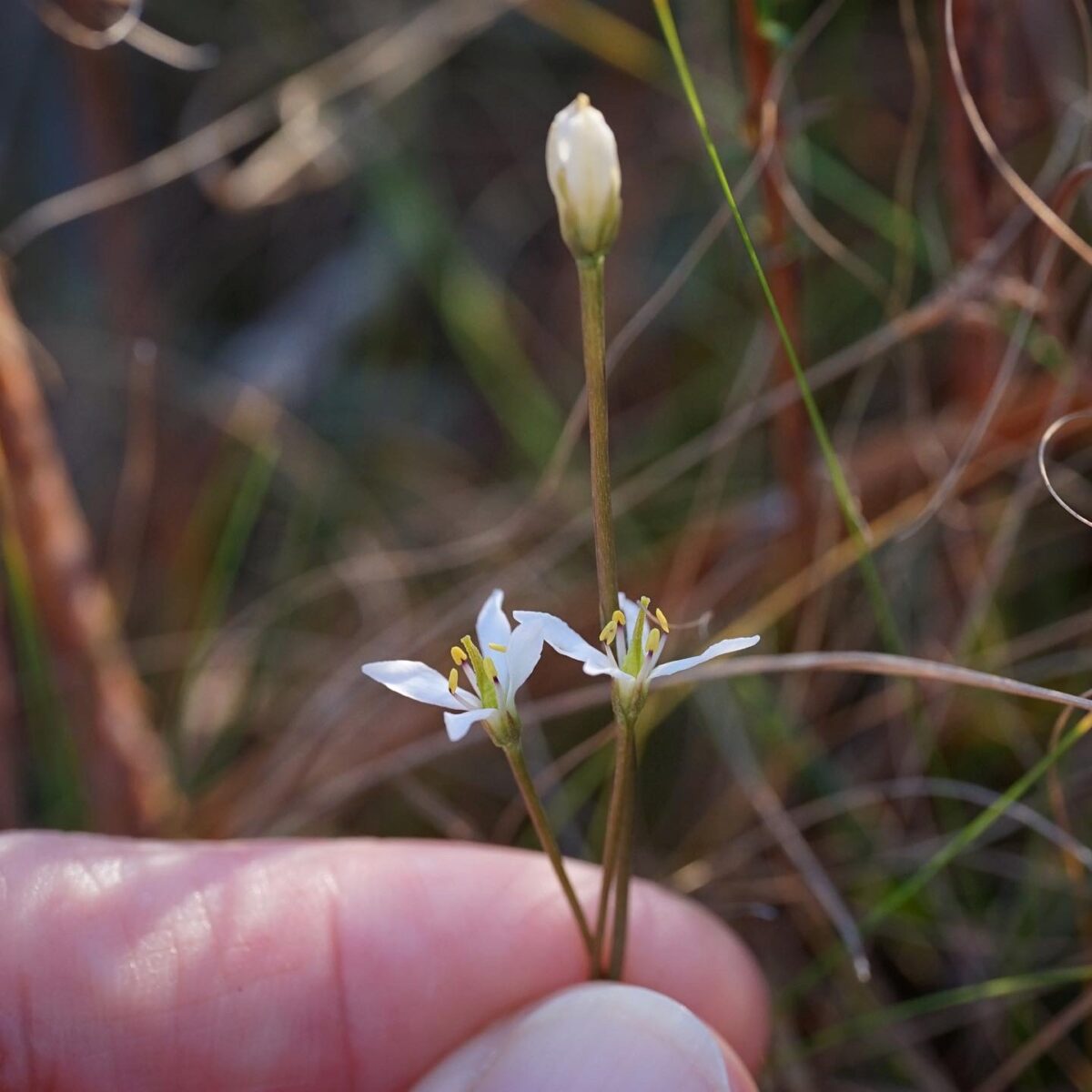 There are three currently recognized species in the genus Bartonia, all of which are native to the eastern US. Their common characteristics of reduced leaves and similar root structures suggest they may be at least partially mycoheterotropic. This assertion is supported by research done on Bartonia virginica, which found it to be more carbon and nitrogen rich relative to the surrounding flora.
Family: Gentianaceae (Gentian Family)
Native range: Throughout Florida with exception of southernmost counties
To see where natural populations of White screwstem have been vouchered, visit florida.plantatlas.usf.edu
Hardiness zone: Zones 8A–10B
Lifespan: Annual
Soil: Peat or muck
Exposure: Full sun to partial shade
Growth habit: up to 8 inches
White screwstem is not commercially available. Visit a natural area to see it.