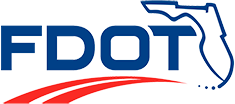 Florida Department of Transportation Wildflower Program
This page is hosted by the Florida Wildflower Foundation as a courtesy to the Florida Department of Transportation.
Partners and Collaborators
Florida Federation of Garden Clubs
The Florida Federation of Garden Clubs (FFGC) has long been a strong supporter of FDOT's Wildflower Program. In 1984, FFGC encouraged the department to fund research to investigate the establishment of new stands of wildflowers. This project recommended the best species for planting along Florida's roadsides, along with planting techniques, seasonal schedules, and maintenance schedules.
In 1985, the Florida Federation of Garden Clubs and FDOT Maintenance developed the Ella P. Wood Paths of Sunshine Awards program, which annually recognizes the superior efforts of Roadside Maintenance Units that improve, enhance and add beauty to Florida's roadways while emphasizing the beneficial use of Florida native shrubs, trees and wildflowers.
In 1996, the Florida Federation of Garden Clubs led the effort to establish a State Wildflower specialty license plate. Proceeds from the license plate have propelled Florida's wildflower program to one of the best in the nation.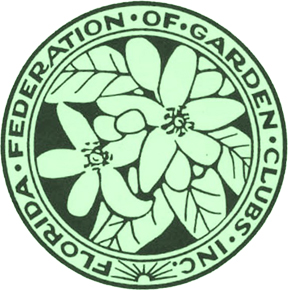 Florida Wildflower Foundation
Florida Museum of Natural History McGuire Center for Lepidoptera & Biodiversity
The McGuire Center for Lepidoptera and Biodiversity has worked on research funded by FDOT to investigate how roadside mowing practices impact insect pollinator diversity and abundance and the wildflower floral resources on which they rely. The Center has also assisted FDOT with the Monarch Candidate Conservation Agreement with Assurances (CCAA), designed butterfly-friendly management practices on the rights-of-way of energy and transportation providers nationwide, and collaborated on a broader marketing and information campaign called "Why Roadsides Matter" designed to help increase public and stakeholder understanding of the many ecosystem services provided by roadside vegetation.