Webinar: Create a Pollinator Pot
"Create a Pollinator Pot" by Kirsten Sharp originally aired June 22, 2022. View the recording above.
No place for a garden? No problem! You can create a small oasis for pollinators by planting pots with Florida's native wildflowers. Starting your own pollinator pot is an easy and fun way to provide food, nesting and other resources for pollinators. In her talk, Kirsten Sharp shows how to create a pollinator pot for sunny, shady and moist conditions. She suggests combinations of plants that work well together aesthetically and ecologically, and explains why it's important to include host and nectar plants in your container garden. Learn how small changes in your landscape — even one single pot — can help build habitat and "connect the dots" to nearby wildflowers and natural areas.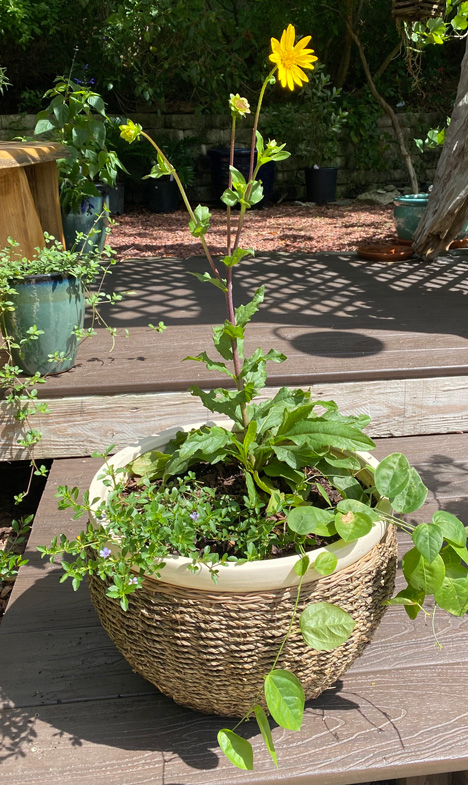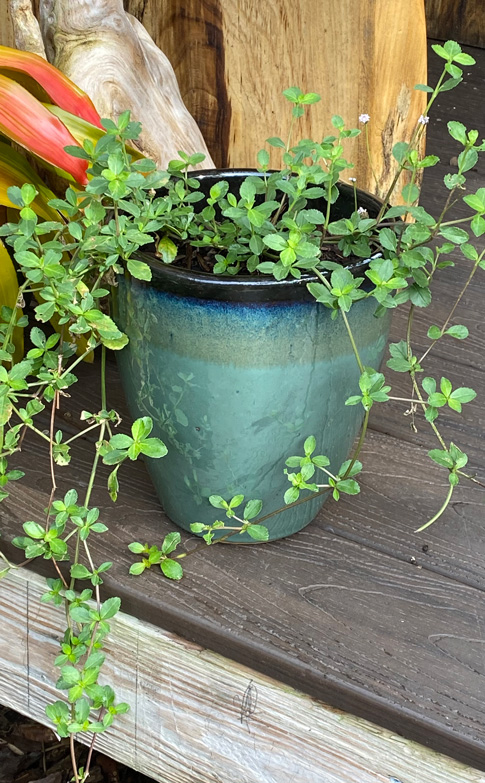 Kirsten Sharp is a is a habitat designer and horticulturalist. She was born in Johannesburg, South Africa, where her love of plants grew out of experiences in her family's one-acre garden, as well as time spent exploring botanical gardens, parks and other natural areas in the South African countryside. She has lived in many different places and has grown a plethora of plants, including roses and lavender in the mountains of California, 73 types of Hosta in Germany, and many vegetables, fruits and herbs everywhere she's lived. In 2015, she moved to Florida and started working at Green Isle Gardens, a native plant nursery in Groveland. There, she was able to follow her dreams of creating habitat havens for people and critters to enjoy, an opportunity that led her to start her own habitat design business. Kirsten also served on the board of the Florida Association of Native Nurseries.