Jeff Norcini, PhD honored with 2023 Coreopsis Award
Dr. Jeff Norcini received the 2023 T. Elizabeth Pate Coreopsis Award in recognition of his many years of work for Florida's Wildflowers.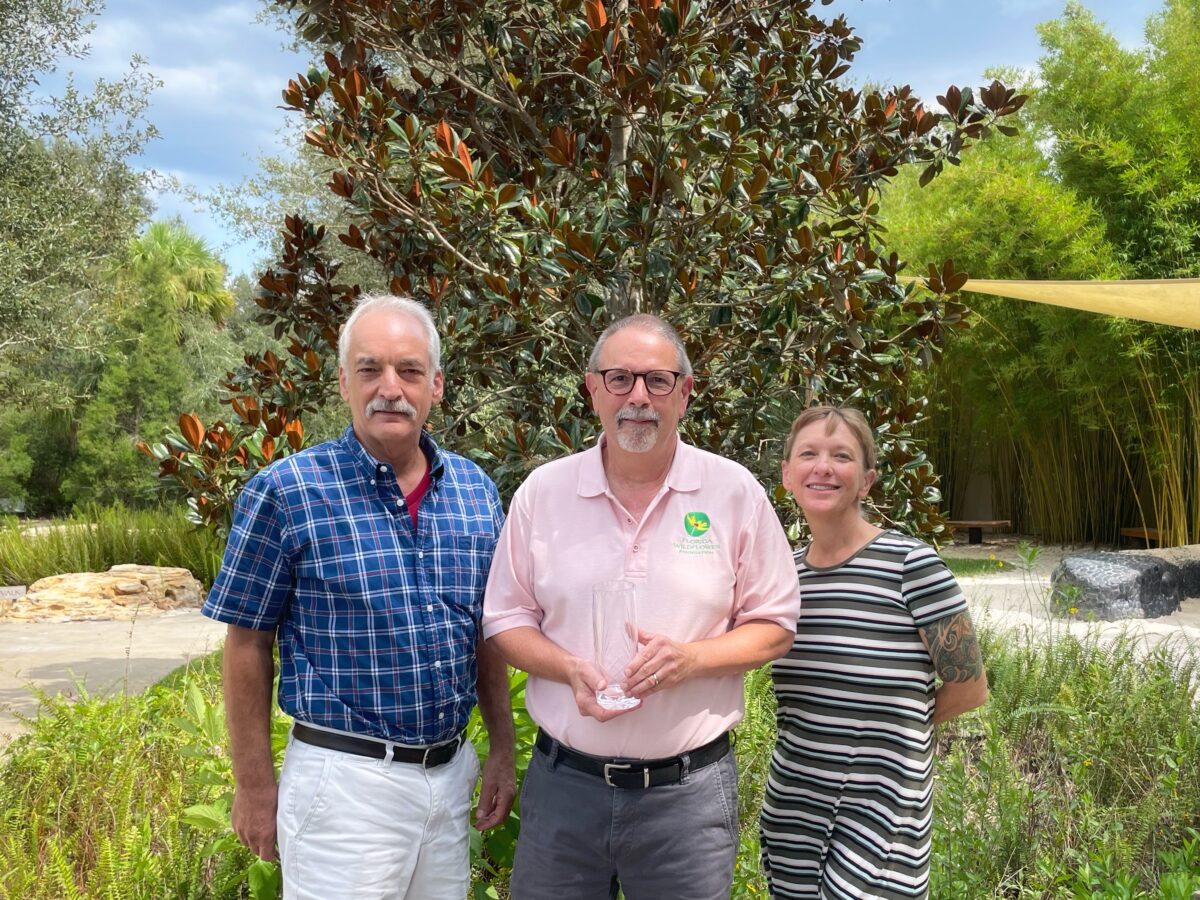 Since the 1980s, Jeff Norcini has been conducting research, educating, consulting, and advocating on behalf of Florida's native wildflowers. After completion of his PhD in horticulture from Penn State, he worked as faculty at the University of Florida/IFAS North Florida Research and Education Center from 1987 through 2009. He has also worked as a private consultant through his firm OecoHort, LLC, and for the Florida Department of Transportation (FDOT) and the Florida Wildflower Foundation (FWF). Additionally, he has authored or co-authored over 100 publications in horticulture, many in relation to native wildflowers. Jeff was integral in the creation of the FWF and the FDOT roadside wildflower program. Throughout his career, he has educated thousands of people through presentations to Garden Clubs, Native Plant Societies, UF IFAS seminars and more. Despite this extensive body of work and influence, Jeff's humility has kept him largely out of the spotlight — this recognition is long overdue!
FWF founding board member and former First Lady of Florida Anne MacKay said of Jeff, "We could not have done it without him. All his [roadside] surveys and deep knowledge of wildflowers is without precedent. I am in awe of his expertise and grateful for his dedication to the Foundation."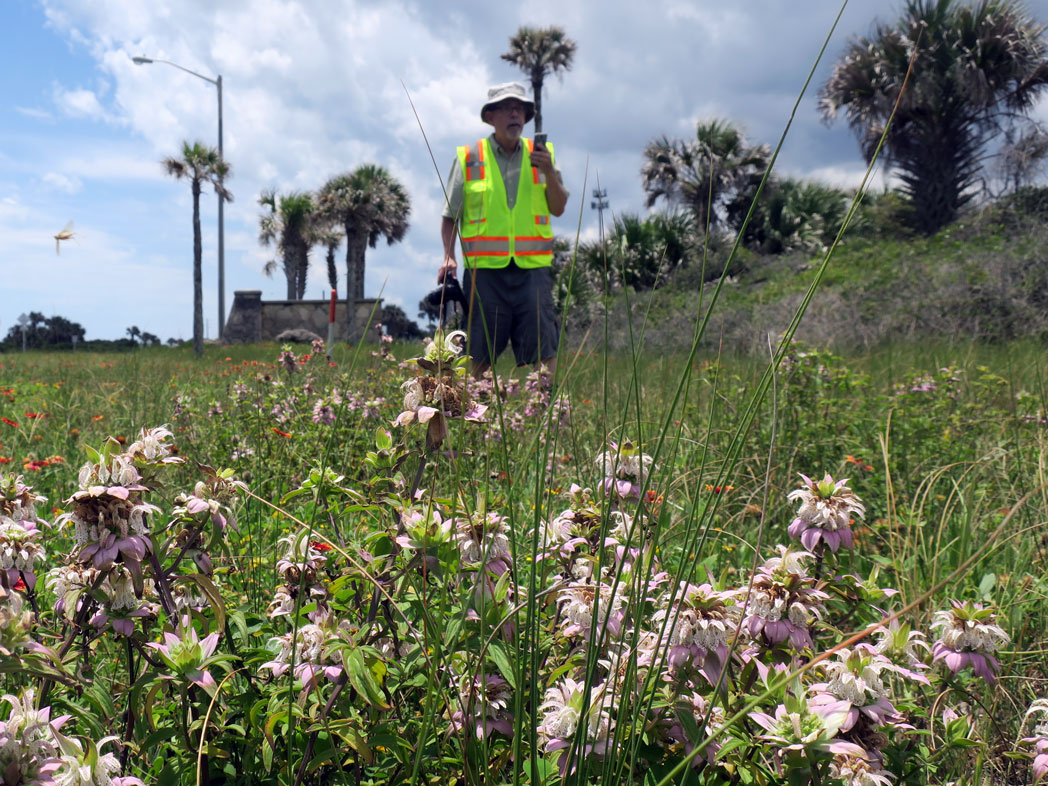 Jeff's colleagues and friends describe him as solution-oriented and generous with his time and sharing of information. One of his goals has always been to provide the science to support bringing native wildflowers into cultivation and to protect native wildflower populations on roadsides across the state. Terry Zinn of Wildflowers of Florida Inc. shared that Jeff has been essential in guiding and advancing the Florida Wildflower Cooperative and that his work with the Florida Department of Agriculture and Consumer Services and FDOT created and fostered opportunities for native wildflowers on our roadsides and as an agricultural crop.
On August 5, FWF Chair Jeff Caster presented Dr. Norcini with the Coreopsis Award at Bok Tower Gardens. Caster, a longtime friend and colleague, shared that Norcini was an inspiration within FDOT, recalling the countless phone calls, meetings and field explorations in which Norcini imparted his vast knowledge. He was highly respected in the agency and his expertise and passion were influential. Without a doubt, Jeff Norcini is one of Florida native wildflower's most impactful advocates.
Thank you, Jeff, for your enduring dedication to Florida's native wildflowers.
The T. Elizabeth Pate Coreopsis Award is named in honor of a longtime Florida Federation of Garden Clubs and Florida Wildflower Foundation volunteer who was a passionate supporter of roadside wildflowers. Past award recipients include horticulturalist Brightman Logan, Carolyn Schaag of the Florida Federation of Garden Clubs, Dr. Loran Anderson of Florida State University, and Gary Henry, founder of the Florida Department of Transportation's wildflower program.